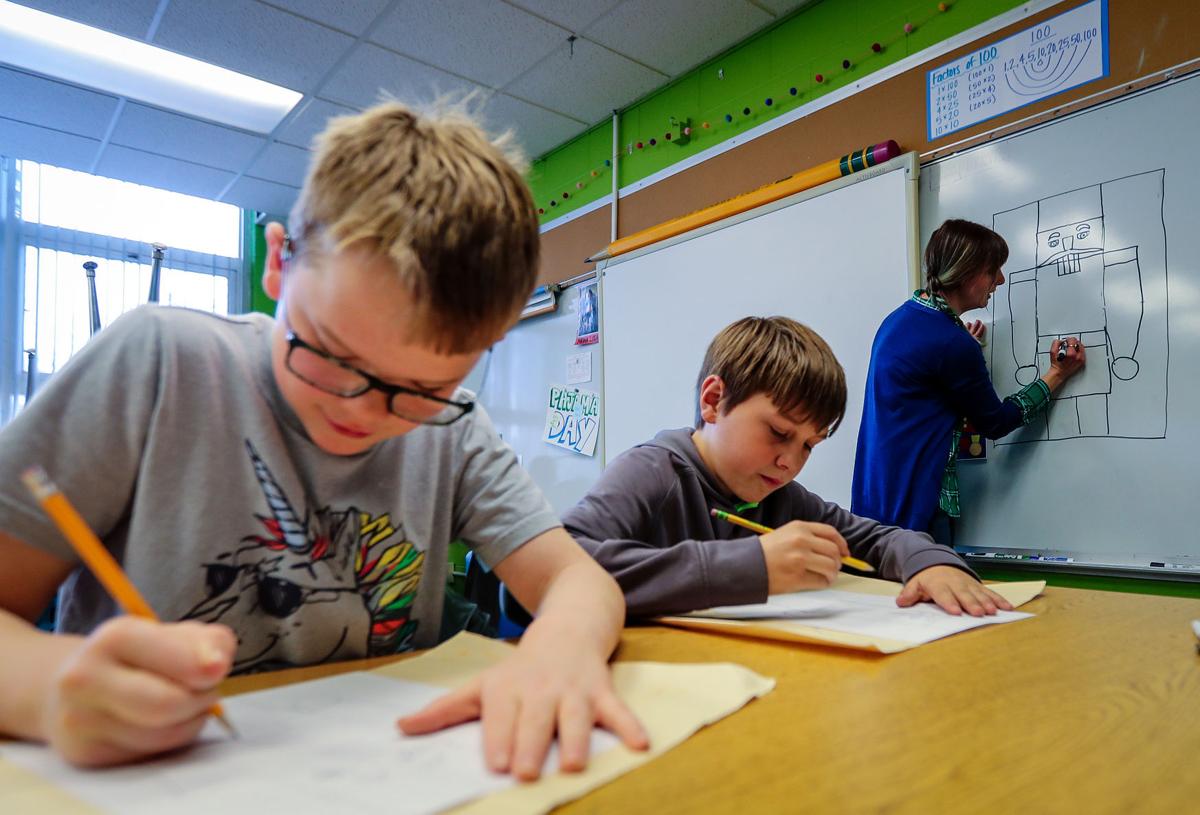 Three in four afterschool programs in the U.S. report they're at risk for laying off staff or closing as a result of the pandemic, according to the nonprofit Afterschool Alliance.
One of those local programs is the South Dakota chapter of Young Rembrandts. Local owner JoHannah Hatley said she's had to pare down her staff of eight to just herself and another teacher.
The Young Rembrandts, a program that brings step-by-step art lessons to students at their school at the end of the day, has had to switch to online classes due to the COVID-19 pandemic.
"When schools closed down, so did we," Hatley said. Transitioning to online classes "feels very contrary to our brand," she said, but the classes "have been nice to get out there so families can try it at their own pace."
To increase investment in afterschool programs, the Afterschool Alliance hosts 'Lights On Afterschool' each year to highlight the programs' importance and the resources they need to "keep the lights on and the doors open."
Afterschool programs like Young Rembrandts are important to children's well-being and provide a safe place for children to have a fun learning environment, Hatley said.
"It gives parents the peace of mind that their kids are taken care of," Hatley said. "The programs help with academic achievement, good attendance and better discipline."
Students with the Young Rembrandts will draw a light bulb in recognition of Lights On Afterschool this year to "shed the light on the importance of afterschool programs," Hatley said.
"We believe in the importance of having different programs to offer kids," she said. "Whether it be art or math or anything, that's what Lights On Afterschool is about."
In-person classes may resume for the Young Rembrandts by mid-November or December if Hatley can accomplish her goal of putting classes in a building downtown, she said.
Hatley said as many as 700 students were enrolled in her program last year in 17 schools in and around Rapid City. She said she hopes to expand the program to East River in the future and to open in as many schools as possible.
Be the first to know
Get local news delivered to your inbox!