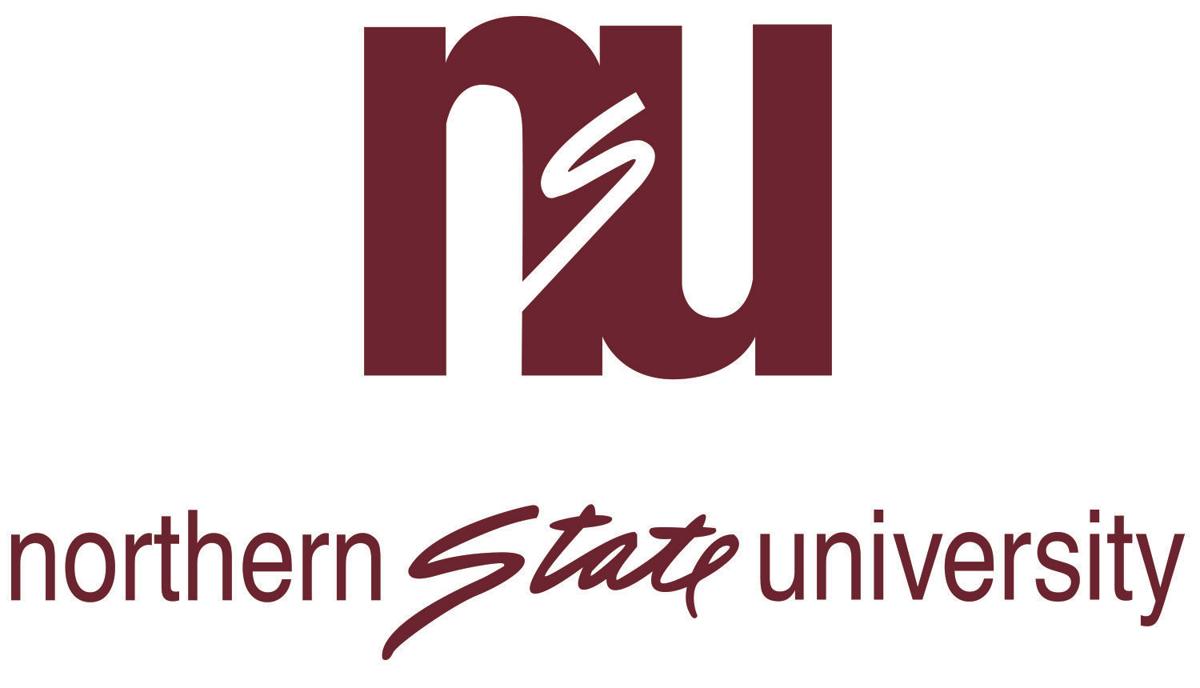 Northern State University is defending its recent decision to write a series of tweets apologizing to an author who was criticized by an alum in a news article. 
"We responded because people on campus, in the community, and on Twitter were misinterpreting the article, specifically the quote by an alum," NSU spokesman Justin Fraase said last Friday when asked why the school apologized given that the alum was sharing her own opinion, not speaking on behalf of the university or any campus group.
"We apologized since our alum's opinion did not reflect the views of the university or Common Read Committee and to confirm that we respect a diverse spectrum of authors and literary genres," he added.
Fraase said the author never contacted NSU asking for an apology. He said he's not aware of the university previously apologizing about other comments students or alums have made to the media. 
The apology can be linked back to an Aberdeen American News article published about the 10th anniversary of Common Read, an NSU program where first-year students read the same book and attend a lecture by the author or another expert.
Brooke Nelson, a 2017 English major now studying for a master's degree, told the newspaper that she joined the committee that helps select the book so she could prevent it from choosing anything written by Sarah Dessen, an award-winning author who writes Young Adult (YA) fiction, a genre aimed at teens that is also read by many adults. 
"She's fine for teen girls," Nelson was quoted as saying. "But definitely not up to the level of Common Read. So I became involved simply so I could stop them from ever choosing Sarah Dessen."
The group instead picked "Just Mercy" by Bryan Stevenson, a memoir about racism, economic inequity and wrongful convictions in the criminal justice system.
In a now-deleted tweet to her 268,000 followers, Dessen posted a screenshot of Nelson's comment (redacting Nelson's name) and wrote, "Authors are real people. We put our heart and soul into the stories we write often because it is literally how we survive in this world. I'm having a really hard time right now and this is just mean and cruel. I hope it made you feel good."
Other famous YA authors tweeted in support of Dessen, including Angie Thomas, who spoke at NSU in 2018 after her book "The Hate U Give" was chosen for the Common Read program. YA readers and authors also criticized Nelson in the online comments of the Aberdeen news article, saying she was a snob and had internalized misogyny. 
You have free articles remaining.
Then, NSU apologized to Dessen on Twitter. 
"We are very sorry to @SarahDessen for the comments made in a news article by one of our alums in reference to our 2016 Common Read. They do not reflect the views of the university or Common Read Committee," the first of four tweets said. 
We are very sorry to @SarahDessen for the comments made in a news article by one of our alums in reference to our 2016 Common Read. They do not reflect the views of the university or Common Read Committee. (1/4)

— Northern State U. (@NorthernStateU) November 13, 2019
The other tweets said "we appreciate the broad-ranging impact of YA novels" and that students are still talking about Thomas' visit. The tweets also explained that the Common Read book is chosen  collectively by a committee made up of students, faculty, staff and community members. 
About 970 people responded to NSU's tweets, most criticizing the university's statements. Twitter users said NSU should be supporting the right of its alum to share her opinion over the feelings of a successful author. Others said NSU should apologize to Nelson since she has been harassed be YA supporters. 
Nelson told Vulture in a Nov. 16 article that she finds it ironic that she was wrapped up in this controversy given that her graduate studies focus on the linguistics of online harassment.
"Our intent was to clarify the situation while minimizing our alum's involvement in the hopes of preventing any unwanted online attention directed toward her," Fraase said. "She was a valuable student member of the Common Read Committee, and we respect her right to express her opinions. NSU always encourages its alumni, students, faculty and staff to express their opinions, and this situation was no different. In this particular case, this alum's belief differed from the view of the university and Common Read Committee, and we responded to clarify."
Fraase said NSU's tweets don't go against the spirit of the state's controversial new intellectual diversity law, which encourages campuses to create a "learning environment that exposes students to and encourages exploration of a variety of ideological and political perspectives."
"We simply clarified that our alum's opinion did not represent the committee; each committee member has their own individual opinion, and each is valid. Exchanging these ideas and opinions as a committee is intellectual diversity in action," he said. 
Dessen also offered a Twitter apology last Friday, but to Nelson. 
"Like most authors, I hear all the time from people who don't like my work. It's part of the job. With a platform and a following, I have a responsibility to be aware of what I put out there," her tweet read in part.