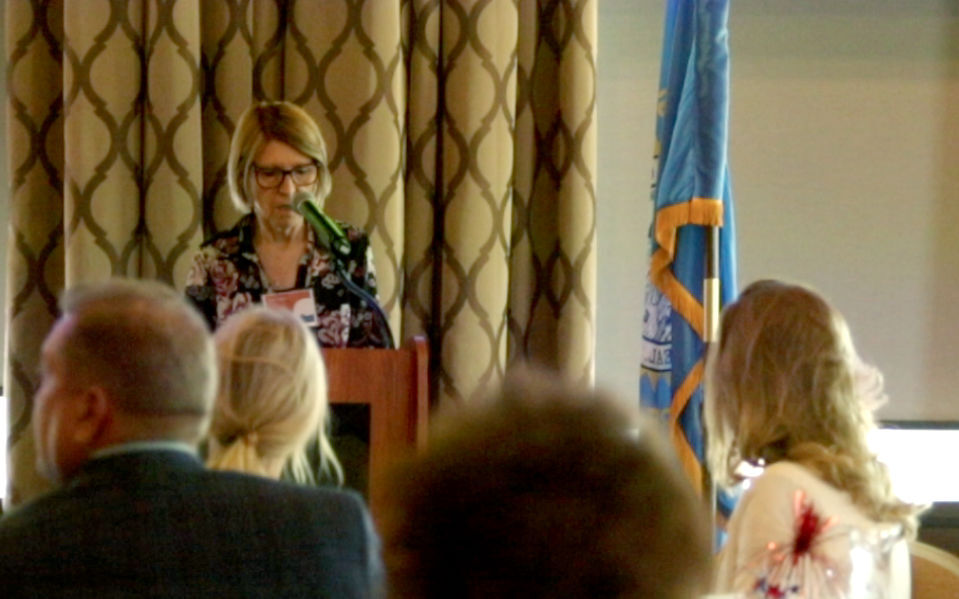 Candidates for Rapid City Area Schools' Board of Education have received thousands of dollars from citizens, lawmakers and political action committees, with Area 1 candidate Deb Baker bringing in the most contributions at $15,165.
The election is Tuesday. Ten candidates are running in four areas: in Area 1, Baker is running against Natalie Slack; in Area 2, incumbent and current Board President Curt Pochardt is running against Breanna Funke and Tatewin Means; in Area 3, incumbent Kara Flynn is running against Gabe Doney; and in Area 7, incumbent Kate Thomas is running against Megan Collier and Jennifer Read.
There are two distinct groups of candidates; Baker, Funke, Doney and Thomas are endorsed by the conservative religious group Family Heritage Alliance, while Slack, Pochardt, Flynn and Read are endorsed by the teachers' union, Rapid City Education Association.
The two groups also differed in their funding sources. Baker, Funke, Doney and Thomas all received contributions from the Free Republic PAC. Free Republic is run by chair Kevin Maher of Rapid City.
Slack, Pochardt, Flynn and Read received donations from Democracy in Action and A Better South Dakota PAC. Means also received a donation from Democracy in Action. Democracy in Action's treasurer is Karen Hall and its biggest donor is Stan Adelstein, who is also chairman of A Better South Dakota.
The South Dakota Educators PAC supported both Slack's and Flynn's campaigns, giving $500 to each.
In addition, Baker and Flynn both received funding from South Dakota Realtors PAC. Baker received $4,000 from the Pierre-based PAC and Flynn received $1,334.30.
Information from some candidates' campaign finance disclosure reports also show donations from local and state politicians.
In Area 1, Baker received $200 from Republican State Rep. Becky Drury. In Area 2, Funke received $500 from Republican State Rep. Tina Mulally and $2,500 from the Friends of John Roberts PAC, whose chairman and treasurer is Jordan Mason. Roberts is a Rapid City council member. In Area 3, Doney received $150 from Republican State Rep. Michael Derby.
A breakdown of candidates' total contributions received, notable contributions and amounts spent as of two weeks ago are listed below.
Area 1
Deb Baker
Total contributions: $15,165
Notable contributions: $4,600 from Free Republic PAC; $4,000 from SD Realtors PAC; $200 from Rep. Drury
Natalie Slack
Total contributions: $5,948.54
Notable contributions: $2,000 from A Better SD PAC; $750 from Democracy in Action; $500 from SD EPIC
Area 2
Curt Pochardt
Total contributions: $8,115
Notable contributions: $1,000 from A Better SD PAC; $750 from Democracy in Action
Breanna Funke
Total contributions: $10,105
Notable contributions: $4,100 from Free Republic PAC; $2,500 from Friends of John Roberts; $500 from Rep. Mulally; $230 from Wingnuts Coffee Luncheon Fundraiser
Tatewin Means
Total contributions: $4,375
Notable contributions: $1,000 from James Scull; $750 from Democracy in Action; $500 from Lakota Ways; $200 from Rebuilders Xchange of Cleveland
Area 3
Kara Flynn
Total contributions: $11,758.30
Notable contributions: $1,334.30 from SD Realtors PAC; $750 from Democracy in Action; $700 from A Better SD PAC; $500 from SD EPIC
Gabe Doney
Total contributions: $9,089
Notable contributions: $4,350 from Free Republic PAC; $250 from Beds For Less in Manhattan Kansas (managed by Dustin Pullman of Rapid City); $150 from Rep. Derby
Area 7
Kate Thomas
Total contributions: $5,020
Notable contributions: $4,000 from Free Republic PAC
Megan Collier
Notable contributions: $0
Jennifer Read
Total contributions: $6,652.36
Notable contributions: $3,000 from A Better SD PAC; $750 from Democracy in Action