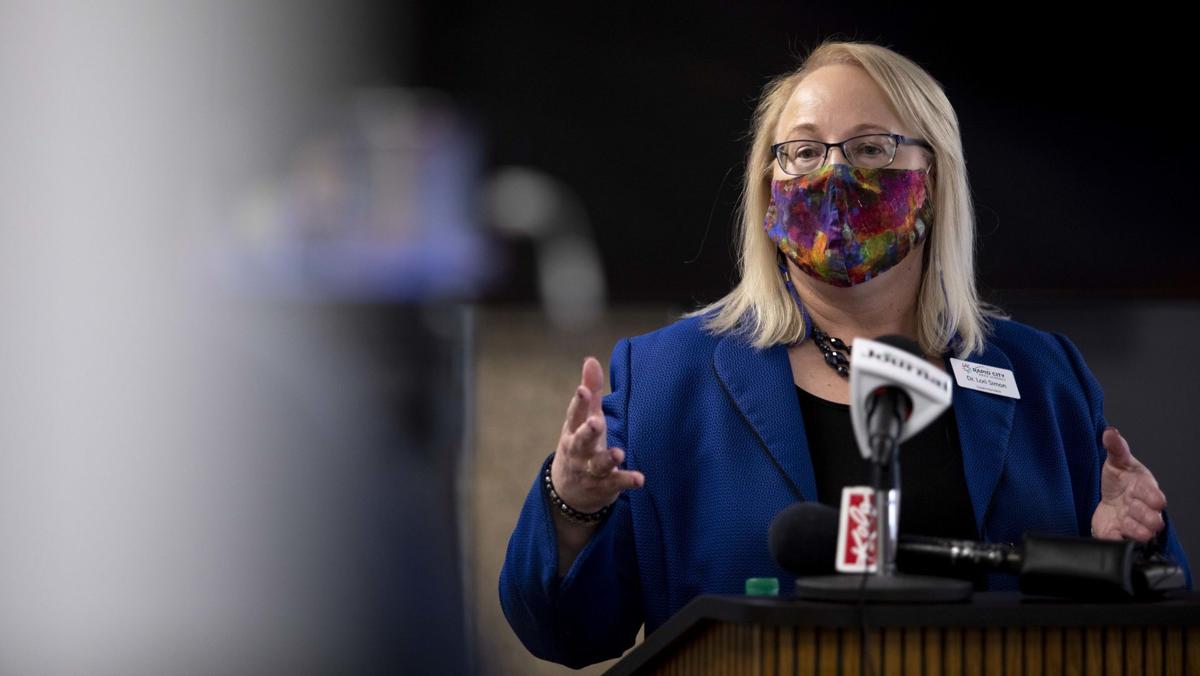 A series of affronted parents chastised the Rapid City School Board of Education and Rapid City Area Schools Superintendent Lori Simon on Monday night for their decision to postpone prom, originally scheduled for April 17, to June 5 without consulting the school community.
Prom is a "once in a lifetime memory — you're never going to forget it," Bonnie Warren said. A June 5 prom is unacceptable, she said, because it's not normal and students need normalcy in an otherwise abnormal school year. Warren said she was upset because the decision was made without consulting parents or students first and asked the board to take some more time to talk to people and reconsider the decision.
Sherrie Nutter, who said she spoke for a large group of parents, also expressed disappointment in the lack of communication before the decision was made to postpone prom. Nutter said the group of parents spoke with prom committees, advisors and booster clubs, all of whom were not consulted in the decision to postpone. She said parents want their voices heard and that many have ideas on how to hold a safe prom in April.
"I'm begging the school board: please don't do this again. Please start involving your parents, we have great ideas. We can work together, we can do this," Nutter said. "Our kids have given up so much. We can't let them continue to be disappointed."
Nutter said COVID-19 cases in the area are low enough that it does not present as much of a danger. She cited current COVID-19 case counts in Rapid City schools — 19 — which is .001% of the student population. It's as close as the district will get to zero cases, she said.
Nutter and other parents used the recent stock show as a comparison. The stock show brought thousands of unmasked people from across the country and state to Rapid City and, so far, has not been linked to a spike in cases in Pennington County.
Justin Casey said the decision to postpone and threatening to cancel high school graduation if the prom takes place in April is "truly devious."
"Do you guys think these kids live in a bubble? That they don't do anything after school, that they don't work in town … they don't do anything in the community? I had over 10 kids at my house this weekend. Do you think they're isolating themselves? You're crazy. As parents, we need to give these kids a normal life. If these kids go to prom, what's the difference between them intermingling in the hallways?" Casey said.
Kambra Deitz said that a group of parents is already planning an alternate prom on April 17, and that prom will happen whether the school board endorses it or not.
Students' reactions to the decision were varied, according to student representatives.
Stevens High School Student Representative Leo Flynn told the board that he gauged some of his classmates' initial reactions to the decision, which he said was a "strong mix of emotions" ranging from upset to excitement.
"The upset students were mostly upset by the date being moved to after the school year or because they would have conflicts of interest or they'd be leaving town, but on the other hand, there are also the students that were excited because they'll be able to have prom even if it wasn't when it was originally scheduled," Flynn said.
School board members agreed there should be more discussion on the issue and that parents and students should be consulted.
"Prom is going to happen whether we are a part of it or not," board member Jim Hansen said. "If we don't get on board, they are going to have this without us, and what is that going to say to our constituents from here on out?"
Board member Kate Thomas reiterated Justin Casey's point that students are gathering outside of school anyway and that prom would be no different. She said personal responsibility for students' health will drive decisions to attend prom or not.
"As much as we want the safety of everybody that is not the school district's job," Thomas said.
Board President Curt Pochardt disagreed with the other board members and defended the decision to postpone prom, saying it is a win-win situation.
"Prom is important, but school and health are paramount in importance, and I can tell you that I would have deep regrets if we were to host the prom on April 17. I don't think there's anything magical about April 17," Pochardt said.
"I think June 5th needs to be the date, and that'll be my recommendation," he said.