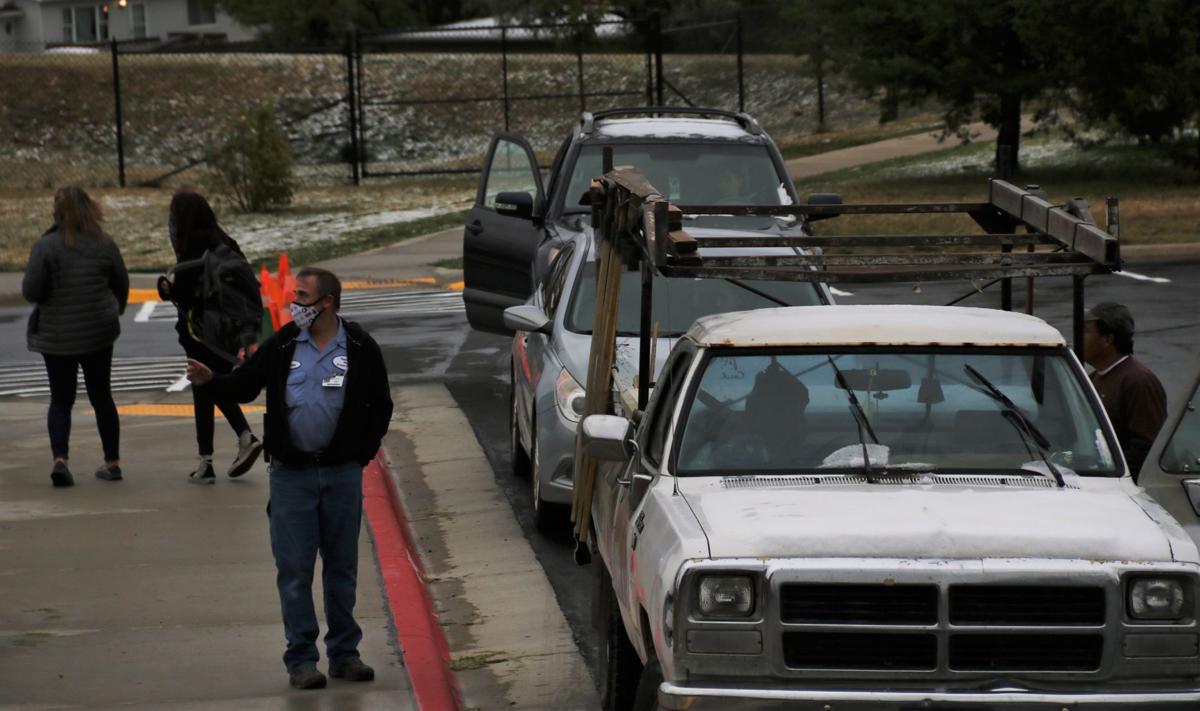 A group of parents, students, teachers and citizens are circulating a petition requesting Rapid City Area Schools to return to full-time, in-person learning except for those who chose off-campus learning.
The RCAS Board of Education voted Aug. 24 to open schools in Level 2, which keeps half the students learning in-person on a given day while the other half learn from home in order to maintain social distancing.
As of the first day of school, all students are on campus two days each week and home another two days, with Fridays as a distance learning day for all students. The petition — which has garnered more than 1,000 signatures online — asks for this hybrid schedule to end.
RCAS Board President Curt Pochardt said he hasn't seen the petition yet and hasn't heard directly from the group circulating it, but that he's not unfamiliar with the sentiment these parents feel about returning to normal amid the COVID-19 pandemic.
"I've heard from folks who don't think we're doing our job and have been more than critical," Pochardt said. "They've been very angry with the school board's decision to do what we did. It's imperative that we try to do this as safely as we can. We would like to be open every day for everybody, but it doesn't seem safe, responsible or reasonable to me to do that."
RCAS Superintendent Lori Simon would be the one to make the call to close an individual school. The school board could call an emergency meeting to vote on individual school closures, but Pochardt said that would require a 24-hour notice to the public.
"The rate of spread in this community is substantial," Pochardt said. "It's higher now than when we voted to open in Level 2. People can bring forth petitions, and we will evaluate it when we see it."
One parent bringing forth the petition is Allison Carpenter, a stay-at-home parent of six children, five of whom are school age. Carpenter said she's in support of the petition because she knows of families who don't have childcare while they're working, and said the virtual option can be challenging for those families.
"I know that the pandemic is causing issues with everybody and health concerns," Carpenter said. "For me, I feel like the science is showing the risk to our children not getting educated is pretty high compared to the risk of them getting sick, especially when there's already a virtual option for families" who have health concerns.
Concerned about COVID-19?
Sign up now to get the most recent coronavirus headlines and other important local and national news sent to your email inbox daily.