Since 2007, one Canyon Lake Elementary School alumna has made it a Christmas tradition with her family to give a gift to each child at her alma mater.
Linda Rydstrom said the idea began when she first learned that the demographics of her old school had changed.
"We heard about the need when we were at Canyon Lake Methodist, they were passing a bucket to add to the backpack program," Rydstrom said, noting Canyon Lake is one of Rapid City Area Schools' Title 1 schools, meaning 40% or more of its students qualify for free or reduced-price lunches.
Rydstrom and her husband, Don, who own WestJet Air Center at the Rapid City Regional Airport, decided in 2007 that it was time to give back.
"I said OK, let's do a party for the whole school," Rydstrom said in the first year when there were 250 students. Last year, she gave out 430 presents, "so it's grown over the years. We absolutely love it."
In a year without a pandemic, Santa would visit the school and take his throne in the school gymnasium, calling out each child's name as he handed out their gifts.
Like many events in 2020, this holiday tradition will look a little different. Santa couldn't make his trip from the North Pole, so the teachers at Canyon Lake helped distribute the gifts in his place.
In past years, players from the Rapid City Rush hockey team and their families would also help the Rydstrom family wrap presents, another part of the tradition that couldn't happen due to the pandemic.
"It's been a tough year for everybody," Rydstrom said. "Prayers for all those kids, and hopefully by this time next year, we're all going to be in a better place. We wish the best for all these kids."
The Rydstroms have been buying the gifts for this year since last year's party ended. Gifts are determined by grade, so kindergarten students might get blocks, second-graders might get Play-Doh, for example.
Rydstrom said she's not sure if this will be her last year continuing the Christmas tradition, but "I hope I have one more year in me, at least."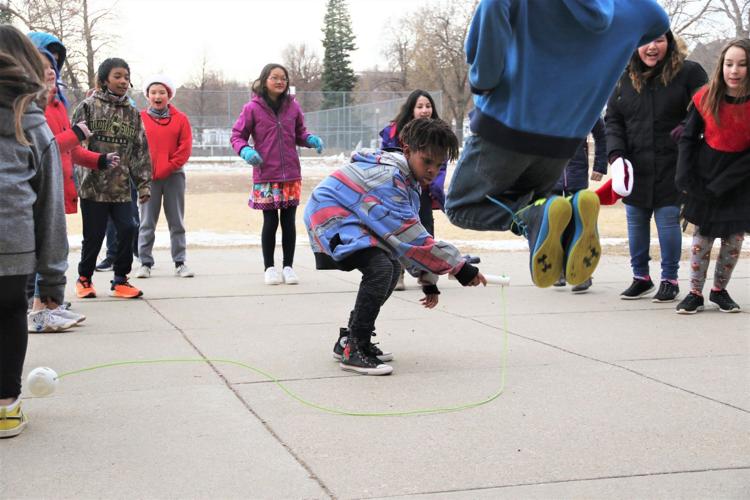 A P.E. coach at Wilson Elementary School brought some winter cheer to second-, third- and fourth-graders this week. As students prepared for the Christmas Concert in the gym, second- through fourth-grade students built snowmen at Wilson Park Wednesday morning.
"The fifth-graders studied China a while back and they talked about this terracotta army, so we were going to see how many we could make," P.E. Coach Daniel Mahoney said. "We never got to the fifth grade."
Mahoney said the children built about 50 snowmen in the park, but by 1 p.m. the snow was already slushy.
"They seemed to enjoy it," he said. "It's something different, you know? They were able to get off the playground for a little bit and get into the park."
Mahoney said if it snows again in the spring, the fifth-graders will get their chance to build their snowmen army.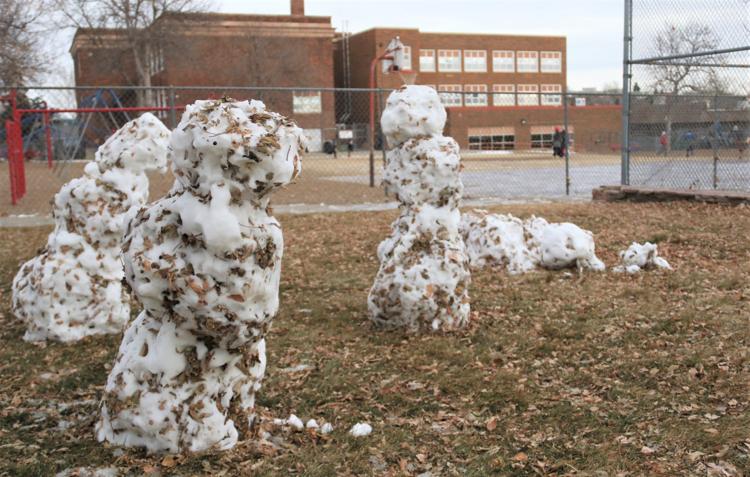 Rapid City Journal reporter Siandhara Bonnet contributed to this report.