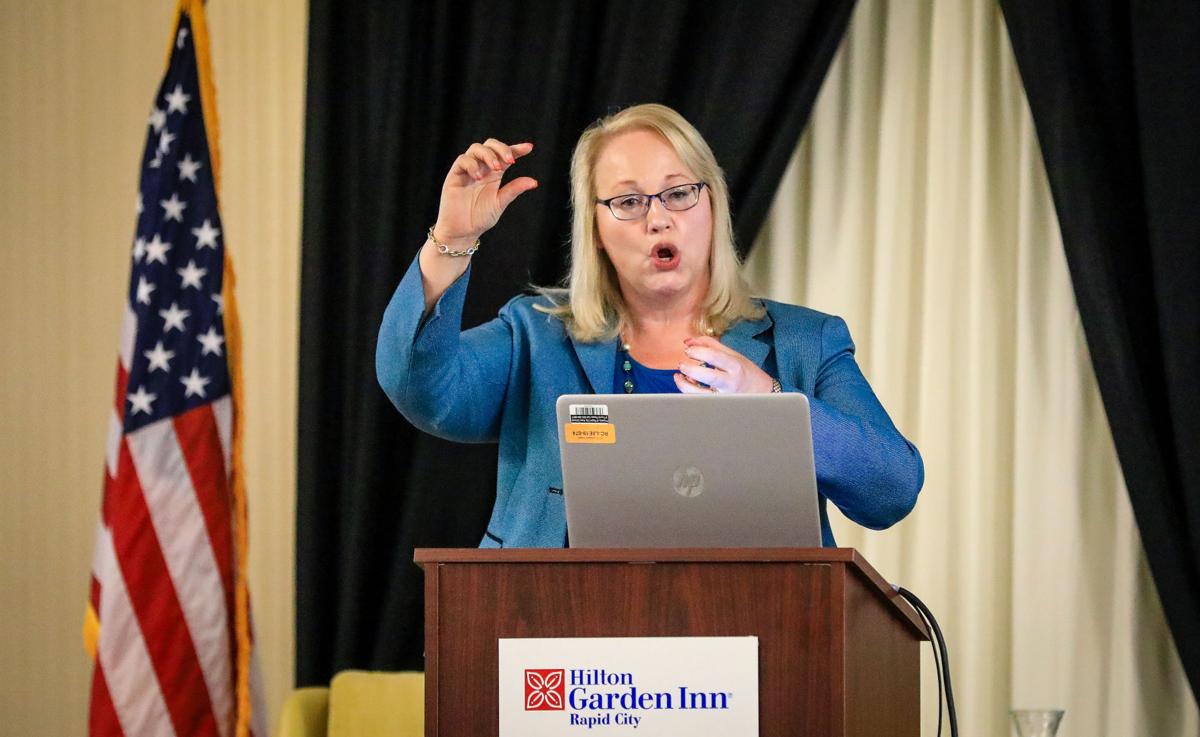 Rapid City Area Schools had 13,462 students in K-12 last fall and projected this fall's enrollment at 13,500, but preliminary enrollment data shows 13,009 students are now enrolled.
Superintendent Lori Simon said the district readjusted its estimate as the COVID-19 pandemic played out, later anticipating 13,000 students in 2020.
Simon estimates the decline in enrollment of 453 students could translate to a $2.9 million decrease in the district's allocation of state funding.
There have been discussions with the state and superintendents about the possibility of holding districts harmless in some way for enrollment this year, Simon said, noting students who chose distance learning are still part of the enrollment count.
"The most important thing I would ask our legislators going into the special session next week would be to hold districts harmless for enrollment losses this year," Simon said. "We are all in such an uncertain and challenging situation. We've all done our best to put together plans when quite frankly, the guidance keeps changing."
Without providing specific numbers, Simon said she attributes the enrollment decline to a number of things, including an increase in the number of students who are being homeschooled this fall.
"The reason that families chose (other options) is all speculation, but it really depends on what they liked or didn't like about our plan," Simon said. "I think for some, perhaps it is just fear about COVID-19 and all the uncertainty and unknowns. Based on the different feedback I've heard from families the last few months, there are a lot of reasons that families chose other options."
Compared to last year, district data shows elementary schools have 109 fewer kindergarten students.
The losses are most evident at Knollwood, which had 70 kindergarteners last fall and now has 44; Wilson, which had 67 last fall and now has 46; Meadowbrook had a class of 86 kindergarteners last fall and now has 69.
District information manager Katy Urban said the enrollment data provided to the Journal is rough data and that it will have to go through the Department of Education before it is finalized.
The numbers could change based on the state's "cleanup," she said.
The DOE has not posted the final enrollment reports on its website for RCAS or any district in the state and has not responded to a Journal request for the information.
Once the district knows final enrollment numbers and hears more about the future of state funding, Simon said the district would look at any other impacts in terms of revenue loss. With the hard data, the district will discuss different strategies for making up the revenue loss, Simon said.
"At this time, it's really hard to say. We're still waiting for further information. It would be speculation at this point" to know which areas of the district's budget would be the first to get cut, Simon said.