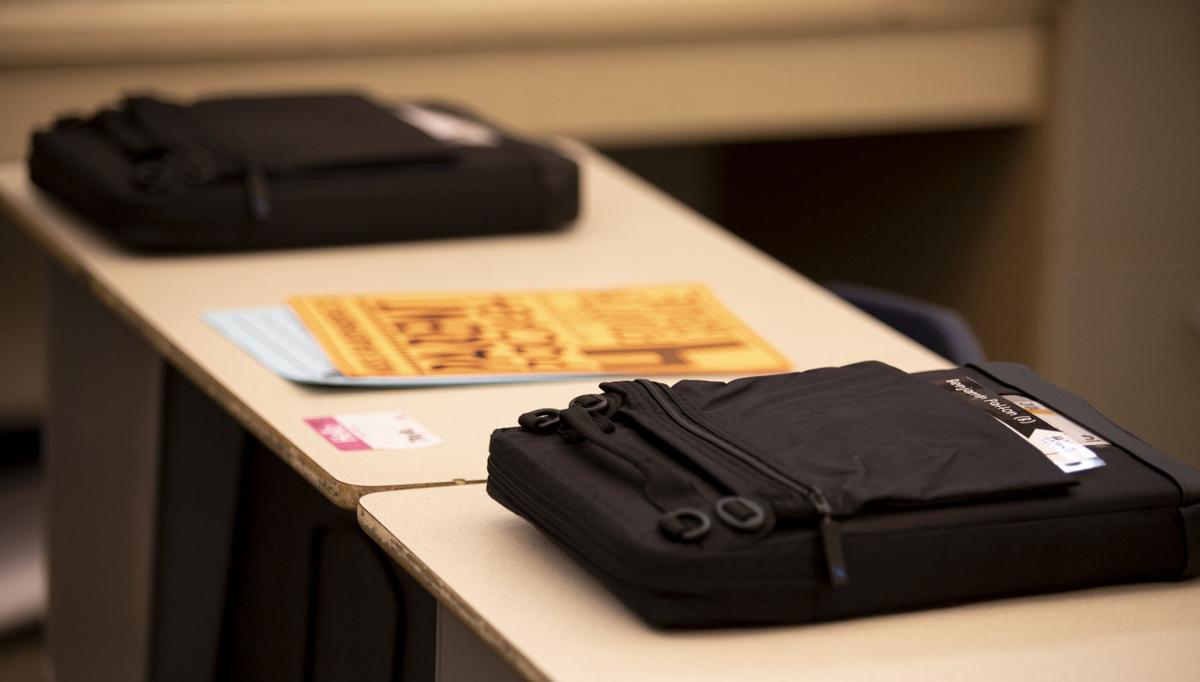 Students enrolled in Rapid City Area Schools will have the opportunity to continue their education online in the fall.
The school district is launching an online school pilot program for all grades during the 2021-22 school year. The pilot program is in response to increased interest in online learning, which began before the pandemic. The online pilot is not an extension of distance learning necessitated by the COVID-19 pandemic.
"In the virtual learning environment versus teaching through a pandemic, there's different pedagogy and the expectations are different. There's a little more flexibility for moving forward with virtual learning versus trying to recreate a traditional learning environment in a remote setting," David Swank, principal at Canyon Lake Elementary School, told the Journal. Swank has been helping to start the pilot program.
There will be limited space for students – 50 spots for elementary, 30 for middle and 50 for high school – and they will be selected through an application due May 21. Applications will be considered based on previous success with distance learning, attendance, and overall fit for the program. In the event there are more applicants than spots, students will be selected via lottery.
The pilot will last for the entire school year, but if virtual learning is not working for a student their families can re-evaluate at the end of the semester. High school students who are not successful in the program will be required to attend Rapid City High School for the rest of the semester, after which they can transfer back to the school in their area. Elementary and middle school students who are not successful in the program would attend the school in their area.
The program is a step toward a more personalized learning environment, as school is a unique experience for every student based on their skills and needs, Swank said.
"This would be ideal for students who are self-directed and motivated, and gives them an opportunity to move through content at an optimal rate. There's some pacing involved, and there's more flexibility for when work takes place. This is a good opportunity for students who are good at setting goals and creating a workflow for themselves," Swank said.
For other students who struggle with the school environment or for families who have more flexible needs, online learning could also appeal to them. While the program has the potential to benefit multiple different kinds of learners and families, Swank reiterated it may not be the best option for every student.
The three levels will each use different online platforms for virtual schooling. Elementary students will be taught by certified RCAS teachers who are dedicated solely to online school. Middle school students will take classes through Black Hills Online Learning taught by certified teachers outside of the RCAS district. High school students will be taking courses through Edgenuity, an online self-paced curriculum, monitored by certified RCAS teachers.
The middle school program will offer a comprehensive middle school experience, with courses in reading, ELA, math, science, and social studies. The high school program will have more limited course options because the program is just starting out. High school students who participate in the program can graduate and will earn a base diploma. All programs are designed to meet state requirements.
Launching a pilot program is a big undertaking, so RCAS wants to implement the program in a fiscally responsible way and in subsequent years anticipate the program will grow and expand.
"For the high school program, we are able to staff internally. The middle school has a different schedule structure, so finding [RCAS] teachers with the right certification on that timeline is challenging," Swank said of the decision to staff the middle school program outside the system. "We wanted to make sure we were still providing that [virtual] option but not rushing the decision and overextending teachers."
Earlier in the school year, RCAS emailed a general interest survey to families to gauge interest in an online program. Swank said about 400 respondents at the secondary school level and about the same number of respondents at the elementary level had some interest in an online option for students. More than 100 families indicated they would be very interested in a virtual program.
RCAS will use federal ESSER funding, meant to support learning loss due to COVID, for the initial launch, and as interest increases the system hopes the program will become self-sustaining.
"The timing may look like this is a continuation of virtual learning, but this is separate and is meant to be an option to help more kids be successful," Swank said. "Pilot is limited, but the hope is that it grows in time. It's an opportunity to refine pedagogy, find what works and what doesn't, and see what the future will look like."