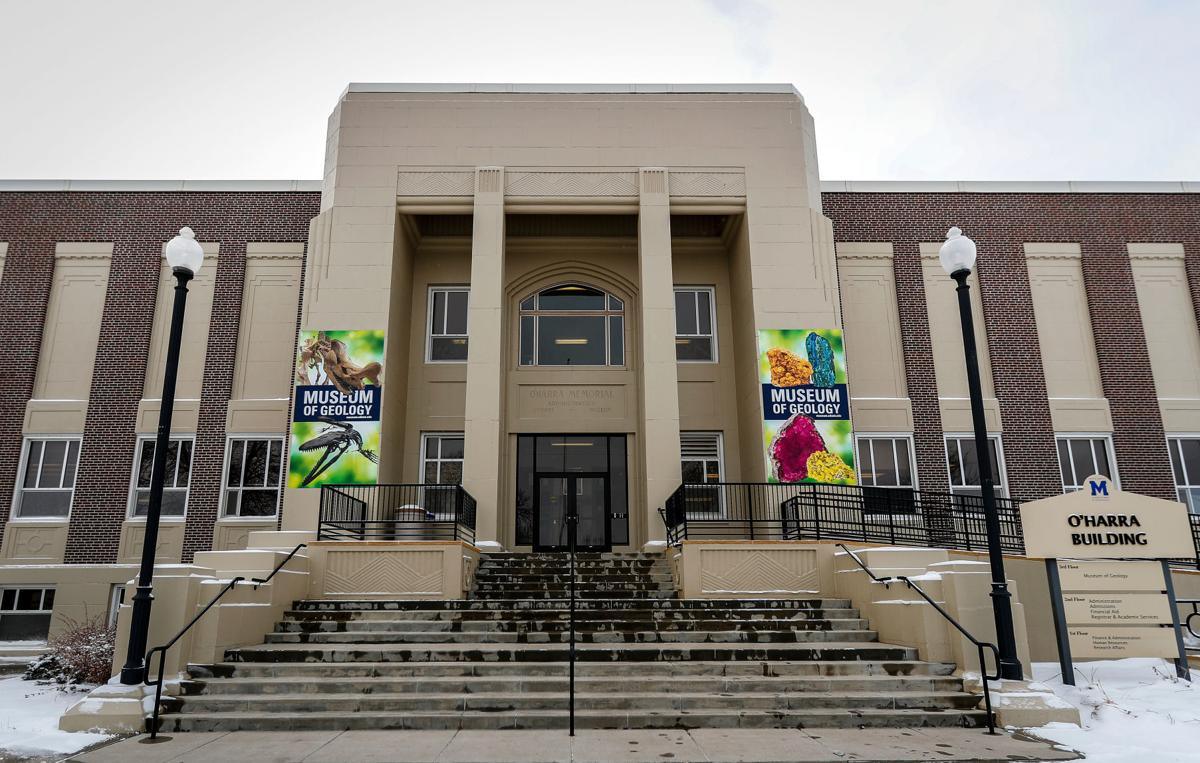 The Board of Regents voted unanimously Wednesday afternoon to implement a four-level mask plan at South Dakota's six public universities that will require face coverings for students, staff, faculty and visitors in public spaces on campus.
Universities will open Aug. 19 on the third level of the plan, which requires masks in all public indoor spaces on campus.
The third level also requires masks in classrooms, places where social distancing is difficult, lab settings with close contact, and art studios, among other locations.
Each university will post on its webpage the areas that require masks and include information about a process to request an accommodation to the rule according to ADA or other applicable law.
The mask policy does not apply to private residence halls, dormitory rooms or faculty offices, the Regents said.
The fourth level mandates masks in all public indoor and outdoor areas on campus.
Brock Brown, the student Regent and a junior at South Dakota State University, said he had concerns that a student alone on the campus green would have to wear a face mask if the fourth level was implemented.
Brown said the fourth level would be helpful, though, for passing periods when the sidewalks are crowded between classes. He also said students should consider wearing a face mask at that time.
Before the vote, the Regents heard from the six university presidents.
Black Hills State University President Laurie Nichols said she wanted the school to start at the second level at a minimum, but the third level would be less complicated to start the school year.
South Dakota School of Mines & Technology President Jim Rankin argued for the third level policy and said maybe after two weeks universities could revert to the second level. Regents said universities that wish to change levels would need approval from the Regents and CEO Brian Maher.
Rankin also said there's not enough resources for someone to step in for a faculty member who gets sick with COVID-19.
South Dakota State University President Barry Dunn said a poll of staff and faculty showed a "huge consensus" that the third level was the best option.
University of South Dakota President Sheila Gestring said she liked the flexibility of the four-tier approach and favored the third level because it would be easier than starting at the second level.
Northern State University President Tim Downs said he preferred the fourth level because it would help campus control the spread "as much as humanly possible."
Provost James Moran spoke on behalf of Dakota State University President Jose-Marie Griffiths. He said the school favors the third level. Moran said the university has often asked students not to gather during the pandemic, but that they still have in large groups for social activities.
Concerned about COVID-19?
Sign up now to get the most recent coronavirus headlines and other important local and national news sent to your email inbox daily.