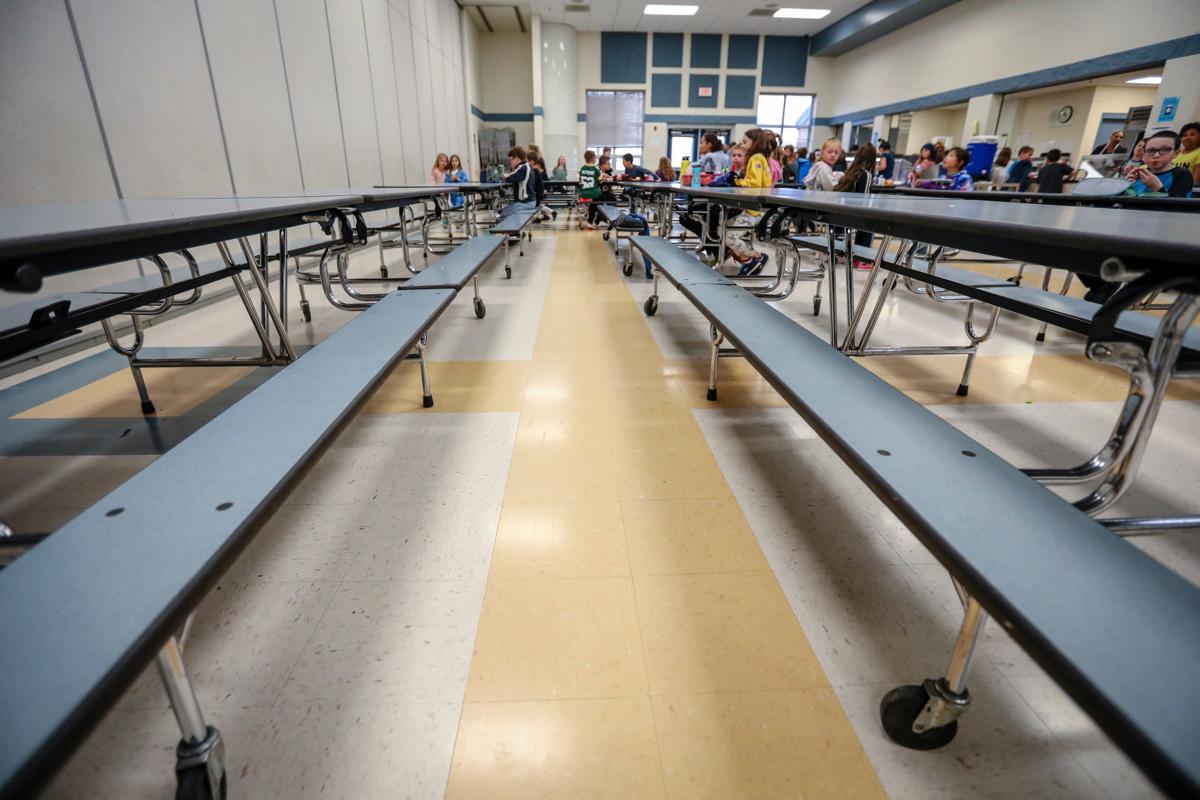 Elementary school students may have to pay slightly more for lunch when classes resume this fall.
Citing growing food costs, the Rapid City Area Schools are considering raising the price of elementary school lunches by 25 cents.
"We certainly don't take these price increases lightly. We know that it's hard for our families to come up with that extra money," Nutrition Manager Janelle Peterson said this week.
But continuing to serve fresh fruits and vegetables, which she said is the main driver of the new price proposal, is "what's right for kids."
The RCAS Food Service department submitted a request for the increase at Monday night's board of education meeting. It was taken up as an information item on which no action was taken.
If approved after further board consideration, the price per meal of an elementary school student's lunch would go from $2.50 to $2.75. No other grade levels would be affected.
School lunch prices were last increased in 2015. That year, the price of an elementary school breakfast went from $1.95 to $2.05 while lunch prices for that same grade range went from $2.35 to $2.50
Middle school prices that year went from $2 to $2.10 for breakfast and from $2.80 to $2.95 for lunch. At the high school level, breakfast increased from $2.05 to $2.15 per meal and lunch went from $2.90 to $3.05.
The schools have for several years worked to expand the number of cafeterias that offer fresh fruits and vegetables. But Peterson said it has not always been possible to do so in the many RCAS elementary schools that lack preparation kitchens.
Those schools began to sell packaged fresh produce this past school year through a contract with an outside vendor, Peterson said. Maintaining the partnership comes at a cost that she said would be reflected in the new price tag.
Compared to other school districts of its size, Peterson said the RCAS has generally charged less for elementary-level meals.
Slightly more than half of the annual food service budget goes toward food purchases, Peterson said. Preliminary estimates for the 2019-2020 school year put the department's budget at roughly $6.9 million and note a .5 percent increase in expenses from the previous school year. 
The department is self-funded.
For those students who are eligible for free or reduced lunches through the National School Lunch program, the district receives a per-plate reimbursement in federal funding. Currently, nine schools in the district meet the Community Eligibility Provision, meaning their entire student bodies receive free lunch and breakfast.
To meet CEP guidelines, 50 percent of a school's student population or more must already qualify for free or reduced meals.
The food service is asking for the ability to request additional price increases in the upcoming school year, although Peterson said that it's too soon to tell whether any will be necessary.