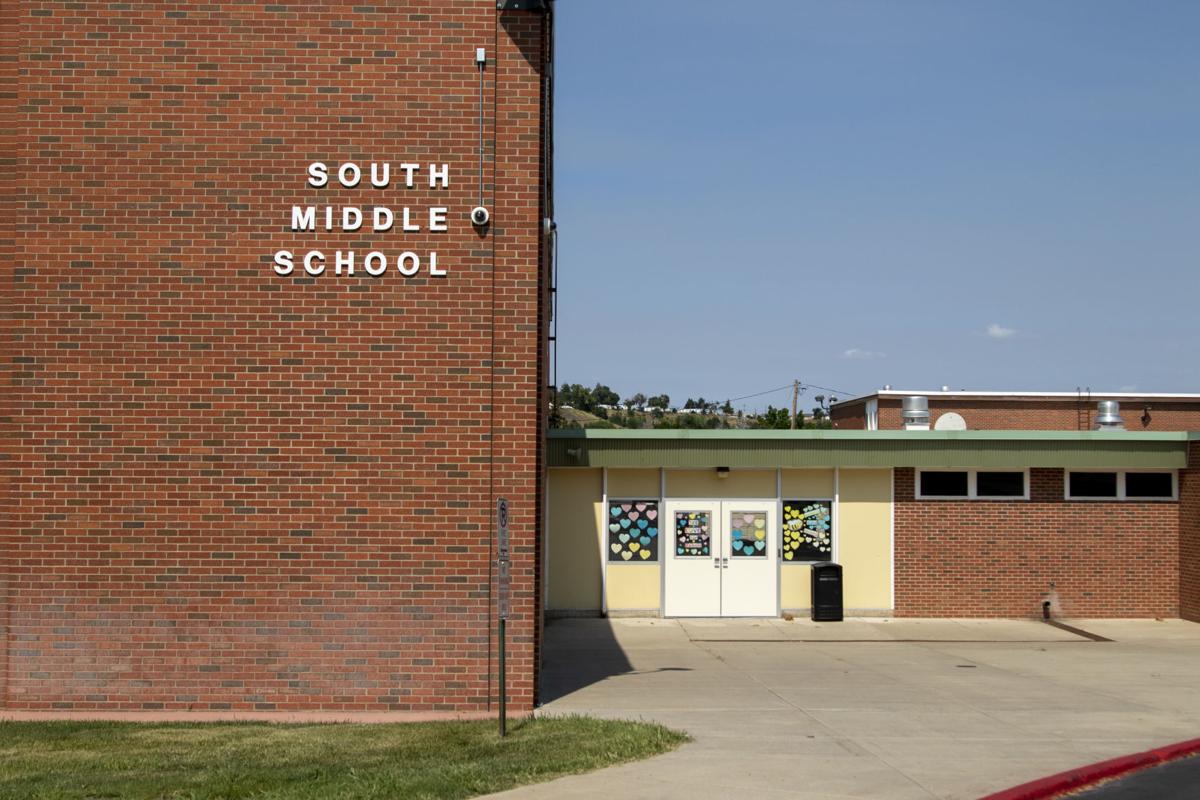 A federal grant for more than $1 million will help fund an after-school program at South Middle School starting this fall.
Black Hills Special Services Cooperative was awarded $1,071,244 by the U.S. Department of Education's Office of Academic Improvement to support an after-school Discovery program at South Middle School. This will be the first after-school program for middle school students in Rapid City, although BHSSC runs a middle school program in Belle Fourche. There are four existing programs at RCAS elementary schools — Beadle, Knollwood, Valley View and Rapid Valley.
BHSSC's 21st Century programs are intended to enhance learning opportunities for students living in high-need, high-poverty areas. There are after-school programs that run until 6 p.m., in addition to the summer programs that run from June to July.
"We're still working with the school so [the program] can be an extension of the school day, not separate from it," Deputy Executive Director Pam Lange, who also oversees the Community, Family & Special Services Division, told the Journal on Tuesday. "Staff members will be teachers from the school so there is a smooth transition [from the school day]. Teachers can do tutoring and homework help, which will help because they know what the students need."
South Middle School was chosen as a new location because two years ago it was identified as a targeted assistance school, meaning many students there had low attendance rates and test scores as well as a concentration of students living in high poverty. One of the main criteria for eligibility for the grant is a poverty rate of over 40%.
As a result, South Middle reached out to BHSSC asking them to write a grant for the 21st Century program. Last year they also submitted a grant application, but it was denied. When it was approved this year, Lange said everyone was excited.
"We're very excited; this will offer the kiddos a huge opportunity. Over the last five years there has been a large increase of students [experiencing] trauma and poverty [in the South Middle area], so this will provide a safe place they can stay and continue their learning," Lange said.
In addition to academics, Discovery programs host social and emotional trainers that teach students coping strategies and work with them to help them be successful.
The grant, which spans five years, will help pay personnel and volunteers, as well as bolster the program's large supply budget. The grant will offer more money in the first year — around $219,000 — so that the program can get off the ground, but over the subsequent four years the remaining funds will be equally distributed.
The programs, many of which are STEM-oriented, involve many hands-on activities for which supplies are needed. The programs allow students extra time to delve deeper into subject areas where they need additional help.
"The summer programs are very hands-on, experimental, and theme-based. All of the academics are centered around a weekly theme and there is a field trip at the end of the week," Lange said.
For example, for a computer programming week, students would build a computer by hand, meet professional coders, and take a field trip to South Dakota Mines to talk to computer science professors and students.
The after-school program is club-based, and BHSSC can offer a variety of clubs that the school district normally wouldn't have due to funding and staffing. Clubs are run on a six-week rotation, so if students are interested in a variety of subjects they have a chance to experience them all.
BHSSC tracks students' academic success, and Lange said programs have been "very effective": Students who attend BHSSC programs have higher attendance rates and lower behavioral referral rates in school.
The South Middle School program will only be open to its students. There won't be a summer program at the middle school this summer, but Lange said BHSSC will start planning in July to begin the after-school program in September.
BHSSC plans to hold a week-long orientation at South for sixth-graders to transition into middle school, as well as an end-of-the-year orientation for South Middle eighth-graders to prepare for high school. Next June, the South Middle summer program will launch.
While the grant funding will jump start the new program, Lange said BHSSC is "very grateful" for its partnership with Rapid City Area Schools. Additionally, she said the programs couldn't happen without the collaboration and support of over 30 community leaders and area businesses.
Four other community-based organizations and school districts in the state were awarded funds, all around $1 million: the Boys and Girls Club of the Northern Plains/Yankton, Red Cloud Indian School, Three Rivers Special Services Cooperative–Kadoka Academy and Rural Connections, and the Wilmot School District's After-School Program.