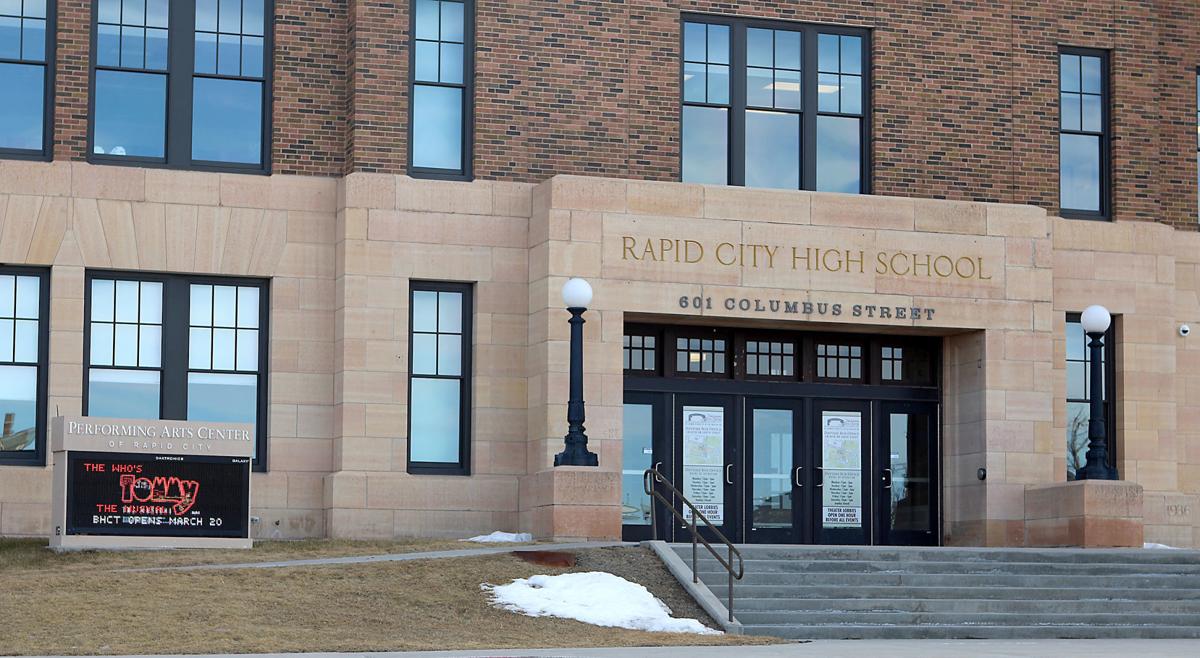 The school bond issue was briefly discussed Monday at the first-ever online school board meeting hosted via Zoom.
Larry Begley, who is running for a school board seat in Area 5, asked the board whether it would look to bring back the bond vote in the June election.
Mike Roesler, board president, said the school board would not put the bond up for another vote during the cycle of this board's tenure. 
"I would say the likelihood of that is low to none, so the simple answer to your question is that would be the purview of the board that is sworn in at the end of July at our meeting on July 27," Roesler said.
Student representatives on the board for Rapid City Area Schools reported Monday that their peers are struggling with the switch to remote and online learning amid the COVID-19 pandemic.
The students also reported that seniors are saddened by the abrupt end of their school days as Gov. Kristi Noem closed schools for the rest of the academic year Monday. Seniors also worry about how commencement will look this year.
Mazie Croyle was not in attendance at the Zoom meeting to represent Rapid City High School.
The last school day for the district is May 28. The district plans to share information to students about how they can retrieve personal items from schools in the future.
Olivia Perli, representing Central High School, said she's been reaching out to her peers at school to see how they feel about the process of switching to remote learning and delaying commencement.
"Overall, students are sad and bummed about it," she said. "We realize that it's for the good of the community and think that it's the best decision."
Board member Christine Stephenson said to remember that none of the school closures or event cancellations are in the board's control but that "our hearts are with you (the students)."
Board member Brian Johnson said this is an unprecedented time for education and asked student representatives about how the seniors in the class of 2020 are dealing with the changes.
"We've never been through anything like this," Johnson said. "A lot of those seniors are maybe not going to get a ceremony, or not going to get to walk the aisle."
Superintendent Lori Simon said she has been in contact with the Civic Center to find an alternate graduation date and hopes it will be in July as the Civic Center has cancelled many of its June event dates.
Board member Amy Policky said any students with ideas about alternatives to commencement should reach out to the school board or Simon.
Perli said student views about the homework load are divided. She said she can keep up with the new class load that comes with remote and online learning, but her peers are falling behind.
"Some people feel like they're getting more homework in a day than they usually would have had in a day," she said. "I understand (we) have the entire day to get work done, but some just feel overwhelmed with the amount of schoolwork they're receiving and expected to do."
Tate Erickson, representing Stevens High School, said he's able to manage his assignments, but his classmates are getting overwhelmed.
"With such a short notice of how quickly we've had to go online, some teachers have been using different online platforms like Google Classroom, Canvas and a few more," Erickson said. "Using multiple platforms makes it a little difficult to find all the due dates that we have to complete. That's a little problematic right now, but we're working with it."
Simon said she's heard concerns about stress and workload for staff, students and families in the district and will implement some new workload reductions at each level after spring break.
"I cannot emphasize enough that any students or families who have questions or need help to please email their teachers and principals," she said.
Concerned about COVID-19?
Sign up now to get the most recent coronavirus headlines and other important local and national news sent to your email inbox daily.