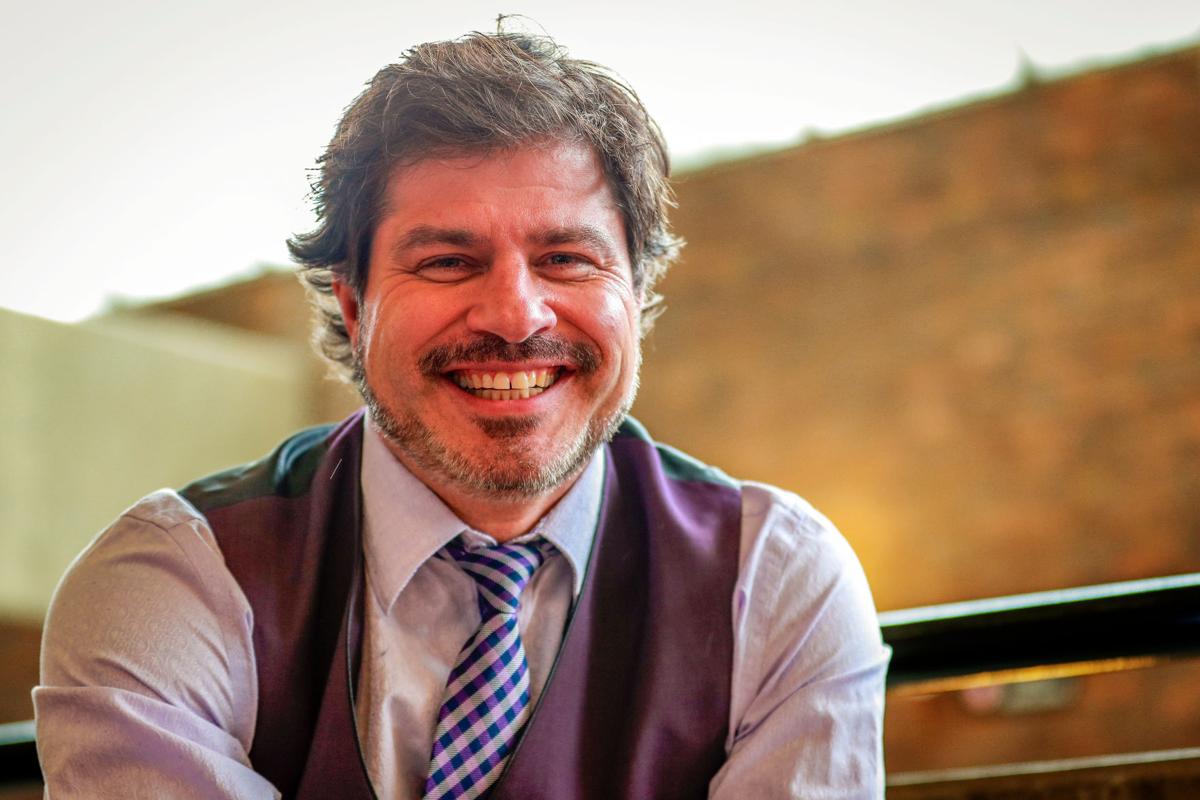 Elevate Rapid City's mission was reaffirmed in 2020 as its staff continued to learn that a community really does rise and fall together.
"We can't have a healthy Black Hills Region, a Rapid City region, without everybody participating in this prosperity," President and CEO Tom Johnson said. "We are our brother's keeper, and we can't just focus on one part of this spectrum of community and economic development without affecting another part."
Johnson said two economies emerged during the pandemic, one that reflects the struggling hospitality industry and one that shows the growth and prosperity in demand for housing and manufacturing.
"If 2020 taught us anything, we've got to continue to approach this from a place of joint effort and not of single-mindedness," he said. "The Lakota said it in a different way: we're all one. We all are one, we're all together in this and 2021 will reflect that just as much as 2020."
Johnson said the pandemic was the big story of 2020 that no one saw coming. The first thing Elevate did was get around a table and figure out how to help businesses right then — they created an emergency bridge loan program that helped 20 businesses out of the gate and saved jobs, started online training, and tried to get in front of the pandemic.
He said they knew curbside pickup would become a big thing and started a Facebook group, which grew from zero to 14,000 people. They worked with the Journal to have businesses advertise the service for free, helped the child care community with loans, donated money to United Way to help with rent mitigation and COVID-19, and worked with the Rapid City Housing Trust Authority to help with affordable housing.
Johnson said the city didn't lock down and restrict much for too long, and a lack of state mandates helped keep the economy going.
"It's not a political statement, it's a fact — when you keep the economy open, that's what happens," Johnson said.
One thing they didn't anticipate was the housing market heating up during a pandemic.
However, that led to an increase of affordable housing challenges for the region. Johnson said as housing became tight, a housing shortage was created and prices increased, which is good for some markets but bad for low-income and entry-level workers.
"Elevate is not able to build houses, but we can advocate for affordable housing, available housing," he said. "Private development, they're building as fast as they can build, but it's still not enough."
Johnson said that leads to continuing to support non-profits, the Rapid City Trust Fund, the Black Hills Community Loan Fund and more. He said Elevate will continue to advocate, educate and facilitate discussion regarding affordable housing throughout 2021.
Also in 2021, Elevate will focus on expanding the region's current businesses, expand and land some of the region's 50 prospective businesses and recruit others, launch new programs, and work on its five-year goals.
Johnson said he anticipates the hospitality economy will recover slowly, but particularly by the summer when tourism season starts, assuming the vaccine is administered and people feel comfortable traveling.
Another goal for Elevate is to continue completion of the Ascent Innovation Center, which should be half full around March. He said the center will fill with entrepreneurs, jobs and grow companies in the facility. 
One program goal that's already been reached is launching the $120,000 downtown facade loan program, which allows downtown businesses to upgrade their buildings with new signage and fixing public right of ways outside buildings.
Elevate also has a series of worker and workforce development programs, scholarship and more in the works for 2021.
Johnson also said it's important for people to invest in and shop at small and local businesses that already exist in the region.