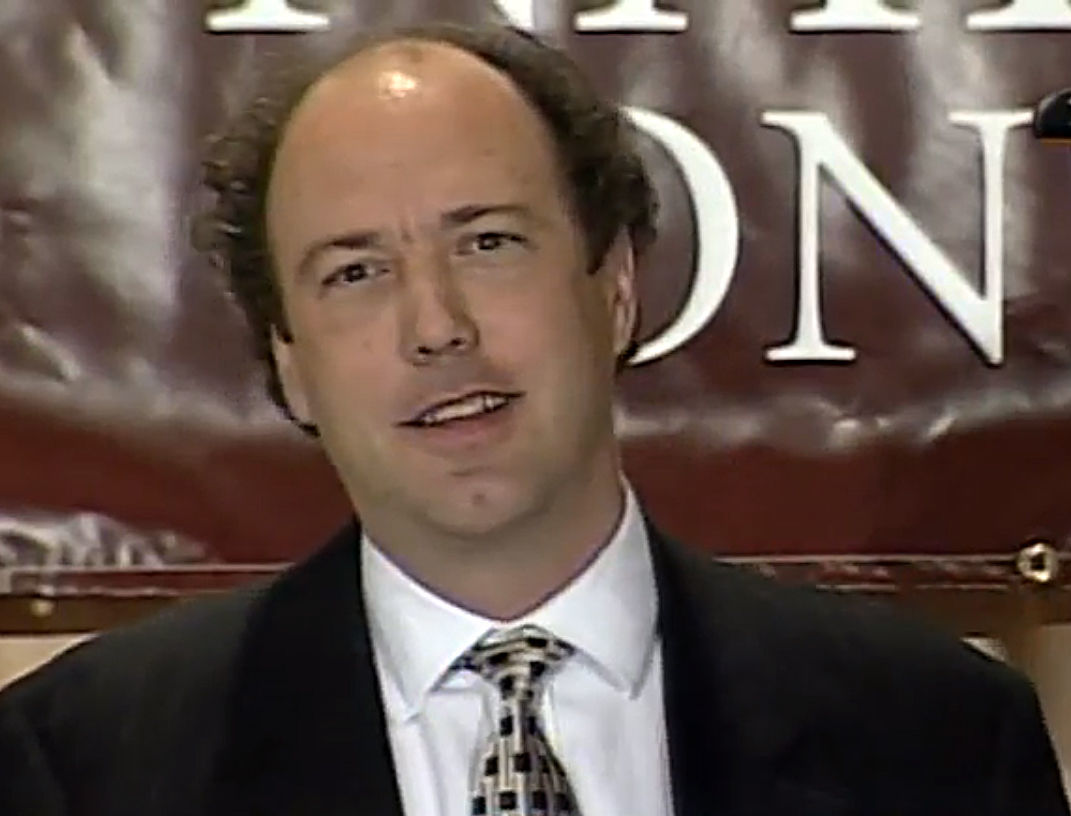 A South Dakota man has been charged with more than $1 million worth of wire fraud and money laundering just two months after his girlfriend pleaded guilty to acting as an illegal foreign agent for Russia.
Paul Erickson, 57, of Sioux Falls, was indicted Tuesday by a federal grand jury on 11 counts, according to a news release issued Wednesday by Ron Parsons, the U.S. attorney for South Dakota. Erickson had already been in the news for several months because of his romantic relationship with Maria Butina, who pleaded guilty in December to serving as an illegal foreign agent.
Erickson appeared before U.S. Magistrate Judge Mark A. Moreno on Wednesday and pleaded not guilty.
The maximum penalty upon conviction is up to 20 years in federal prison for each count, a $250,000 fine for wire fraud, a $500,000 fine for money laundering, three years of supervised release, and up to $1,100 to the Federal Crime Victims Fund. Restitution may also be ordered.
The indictment alleges that on or about 1996 through August 2018, Erickson knowingly and unlawfully devised a scheme and artifice to defraud and to obtain money from many victims by means of false and fraudulent pretense, representations and promises.
Erickson owned and operated Compass Care Inc., Investing with Dignity LLC, and an unnamed venture to develop land in the Bakken oil fields in North Dakota. Erickson allegedly made various false and fraudulent representations to individuals located in South Dakota and elsewhere to induce those investors to give him money to invest in his businesses, as part of a scheme to defraud them and personally enrich himself.
The indictment says Compass Care was a fraudulent scheme in which Erickson led investors to believe that he was in the business of designing, building and managing assisted living residences for senior citizens around the country. Erickson's false and fraudulent claims to investors, according to the indictment, included a claim that returns on investments would be paid back within a year, that Compass Care oversaw 27,000 facilities in 26 states, and that Compass Care facilities had a development cost of $6 million and generated $1.7 million in annual gross revenues at full occupancy.
Investing with Dignity was presented as a company developing a wheelchair that allowed people using it to go to the bathroom without being lifted out of the wheelchair, the indictment says. Erickson allegedly promised investors that he could double or triple their original investment in as little as six months.
In the Bakken oil field venture, Erickson allegedly represented to investors that he was purchasing property in the Bakken oil field area to build single-family residences. He allegedly indicated falsely to investors that his projects had or were in the process of being built, and that returns of 25 percent to 90 percent could be had in as little as three months.
In all three business ventures, Erickson allegedly falsely guaranteed that he could personally repay the full amounts contributed by investors.
The one count of wire-fraud stems from an allegation that many of the investor-victims wrote Erickson checks, which he deposited into his accounts at Home Federal Bank and Wells Fargo Bank in Sioux Falls. "Each check was subsequently entered into the banking system causing interstate electronic transfer of funds from the source bank through the Federal Reserve Bank in Minneapolis, Minnesota, to Wells Fargo Bank and Home Federal Bank in South Dakota," the indictment says. The indictment goes on to list 22 such transactions from 1999 to 2017 totaling $1,203,471.20.
Counts 2-8, for money laundering, are based on seven payments to individuals from 2014 to 2017 totaling $129,000. Counts 9-11, also for money laundering, are based on three transactions from 2015 to 2017 totaling $59,472.09.
Victims and individual recipients of money are listed only by their initials in the indictment. The initials "M.B.," which match those of Maria Butina, appear twice in the indictment. So does a payment to American University, where Butina was a student.
The investigation is being conducted by the Federal Bureau of Investigation and the Criminal Investigation arm of the Internal Revenue Service. Assistant U.S. Attorney Jeffrey C. Clapper is prosecuting the case.
Erickson was released on a bond of an undisclosed amount. A trial date has not been set.
Erickson did not immediately return a message Wednesday evening from the Journal. The court file says Erickson has retained attorney Clint Sargent, of Sioux Falls, but the Journal was not immediately able to reach Sargent.
Meanwhile, Erickson's 30-year-old girlfriend, Butina, is awaiting sentencing for acting as a foreign agent for Russia.
Court documents in Butina's case repeatedly reference an alleged co-conspirator identified as U.S. Person 1, who is Erickson. But as of Wednesday, he had not been criminally charged for any Russia-related activities with Butina. The Butina case in Washington, D.C., and the wire-fraud and money laundering case against Erickson in South Dakota are separate cases, but court documents in the Butina case have indicated she was cooperating with investigators in South Dakota and was providing them with information about Erickson.
Erickson grew up in Vermillion and has had a Sioux Falls apartment in recent years. His colorful life prior to his involvement with Butina included working as a top staffer in Pat Buchanan's 1992 presidential campaign, and serving as an entertainment agent for John Wayne Bobbitt after Bobbitt's penis was infamously severed in 1993.