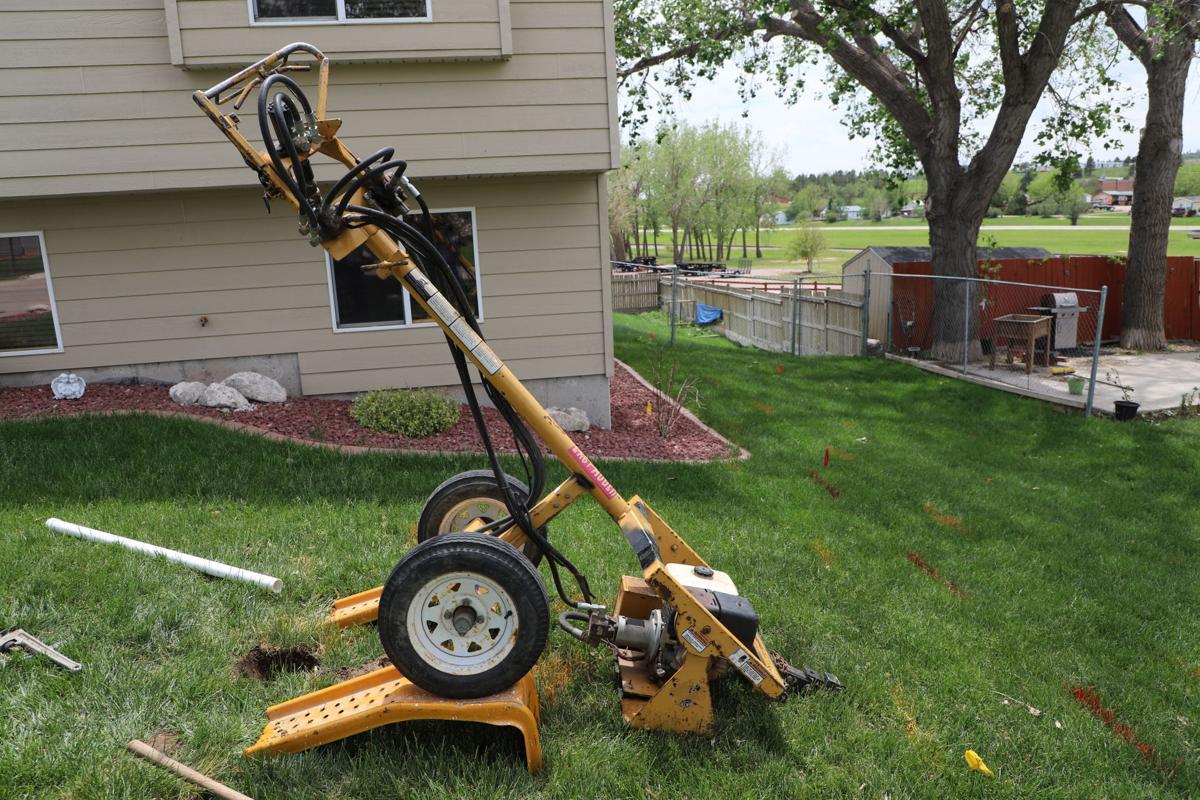 Dozens of Black Hawk residents evacuated from their homes due to an April sinkhole and mine collapse are ineligible for FEMA grants for multiple reasons, according to a letter from the federal agency.
FEMA has had "numerous discussions" about whether any of its programs can help the Hideaway Hills residents, a regional administrator wrote in a June 12 letter to Sen. Mike Rounds. "FEMA, unfortunately, will not be a source of assistance."
"Unresolved issues regarding whether this is a natural event, the likelihood of negligence and the duplication of federal benefits" make the community ineligible at this time for the specific Hazard Mitigation Grant Program that Meade County had planned on applying to, the letter said.
More than 40 residents from 15 households in the Hideaway Hills community evacuated after an April 27 sinkhole exposed that part of the neighborhood was built over a shallow and mostly hollow gypsum mine. Dozens more are afraid their homes have lost all value and could collapse.
Meade County was preparing to apply to the Hazard Mitigation grant that, if granted, would have paid homeowners 75% of the value of their homes before the sink hole. The remaining 25% would have been pooled together to pay for the cost of tearing down the homes, capping utilities and turning the area into a green space. Gov. Kristi Noem said the state would have contributed an additional 10% of the home values.
Attorney John Fitzgerald, who's representing the plaintiffs, told the Journal that he removed the State of South Dakota and current Meade County Commissioners from the lawsuit "such as not to conflict their efforts in providing assistance."
But the June 12 letter from FEMA says the community remains ineligible for the grant despite that change to the lawsuit.
The letter cites three factors that make the families ineligible: the chance that the sinkhole may not be a natural event, that the sinkhole may have occurred due to negligence and that homeowners may receive other federal benefits.
"Information has come to light that this is not a natural event, and therefore the project would be ineligible for" the Hazard Mitigation grant, the letter says.
The letter does not explain what makes the sinkhole unnatural, but it may be referring to the man-made gypsum mine that impacted the development of the sinkhole.
"Even though the State and Meade County are no longer named in the lawsuit, regulations are clear that funding is not available if any negligence contributed to the conditions to be mitigated," the letter says.
The letter says the plaintiffs are arguing just that, that the sinkhole was the result of negligence.
Finally, FEMA says it can't provide grants if there may be duplicate funding from insurance or money awarded during a lawsuit.
Get local news delivered to your inbox!
Subscribe to our Daily Headlines newsletter.