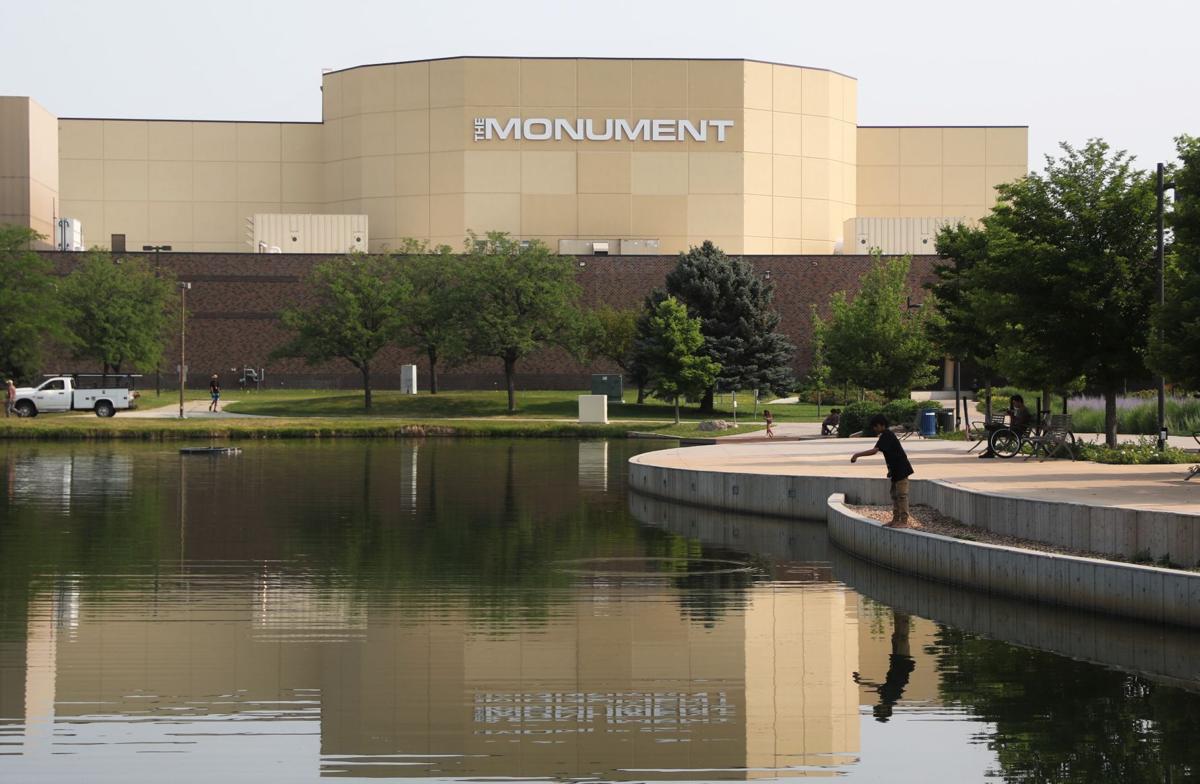 FreedomFest 2021, billed as the world's largest conference featuring prominent speakers in the libertarian movement, will be held this week in Rapid City.
The four-day event will be held Wednesday through Saturday at The Monument and the companion Anthem Film Festival will be held at Elks Theatre. Organizers have said more than 2,000 people are expected to attend.
FreedomFest moved to Rapid City after COVID-19 restrictions prevented it from happening last year in Las Vegas. FreedomFest Executive Director Valerie Durham said the conference had been held there since 2007.
"When that happened and we were forced to shut down the conference, we began looking at options as to where we could go — where our choice to hold a conference, even as we are giving the people the option to be physically distanced, where masks are not mandated and required by government," Durham said. "We were really impressed with Gov. (Kristi) Noem's approach and her words. Several colleagues of ours emailed us and told us to really look at South Dakota."
Durham said FreedomFest had thoughts of moving out of Las Vegas previously, but South Dakota wasn't even in the thought process. She said it wasn't until 2020 with Noem's stance on not mandating pandemic restrictions or requiring masks that really made the difference.
Noem will be one of the featured speakers at the conference.
"FreedomFest is a place where we don't really do political labels because we feel that's where thinking ends," Durham said. "As soon as I hear someone is a conservative, Democrat, communist or whatever these labels are that we slap on people, instantly the thinking stops. We automatically say, 'Oh, I know what that person thinks and I know I don't like them,' or, 'I know what that person thinks and I know I like them.'
Speakers Libertarian Party presidential candidate Jo Jorgensen, syndicated columnist Cal Thomas, actor Dennis Quaid, Whole Foods founder John Mackey, Project Veritas founder James O'Keefe, television personality Dr. Drew Pinsky, political commentator Dave Rubin, comedian JP Spears and author Naomi Wolf.
The organizers have also planned excursions to Deadwood for gambling, visits to Mount Rushmore and the Crazy Horse Memorial, a tour of Badlands National Park and a ride on the 1880 Train between Keystone and Hill City.
FreedomFest founder Mark Skousen said the relocation to Rapid City has been good for his organization.
"When we saw the ads and news stories about South Dakota being open for business, we knew this would be a good move," he said in January. "I've been to South Dakota before, specifically around the Black Hills, and the ability for our attendees to get out and explore outside of the confines of Las Vegas has been a great benefit. We have already set a record for early-bird ticket sales. People are excited about this move."
As an added feature to the FreedomFest conference, Jo Ann Skousen will take the Anthem Film Festival to the Elks Theatre in downtown Rapid City. Skousen said the 2021 event will mark the 10th anniversary of the film festival.
"We will screen anywhere between 20-25 films that may not always gain the attention of Hollywood, but some go on to do bigger things," Skousen said. "Our goal is to provide a venue for filmmakers who care about individuality and libertarian ideals."
Each screening will begin with an introduction by directors and cast members. After the viewing, Skousen said a panel discussion will be held with question-and-answer sessions.
One of the films featured in Rapid City will be "Reagan," starring Dennis Quaid. Skousen said the film is still in production, but will have a clip available for viewers and Quaid will be in attendance.
"I can't imagine a better actor to portray Ronald Reagan than Dennis Quaid," she said. "And can you just see Dennis Quaid posing by the statue of Ronald Reagan just down the street from the Elks Theatre? It will be an amazing experience."
Another film that will be screened is "Rush to Judgment," a documentary about the January 2019 encounter at the Lincoln Memorial between Nicholas Sandmann and other students at Covington High School and a group of protestors during the anti-abortion rally.
"Rush to Judgment," directed by Steve Oldfield, examines the results of the encounter following viral videos and threats on social media. Skousen said the documentary was supposed to have its world premiere at the 2020 Anthem Film Festival in Las Vegas, but because of the cancellation due to COVID-19 restrictions the film will be shown in Rapid City.