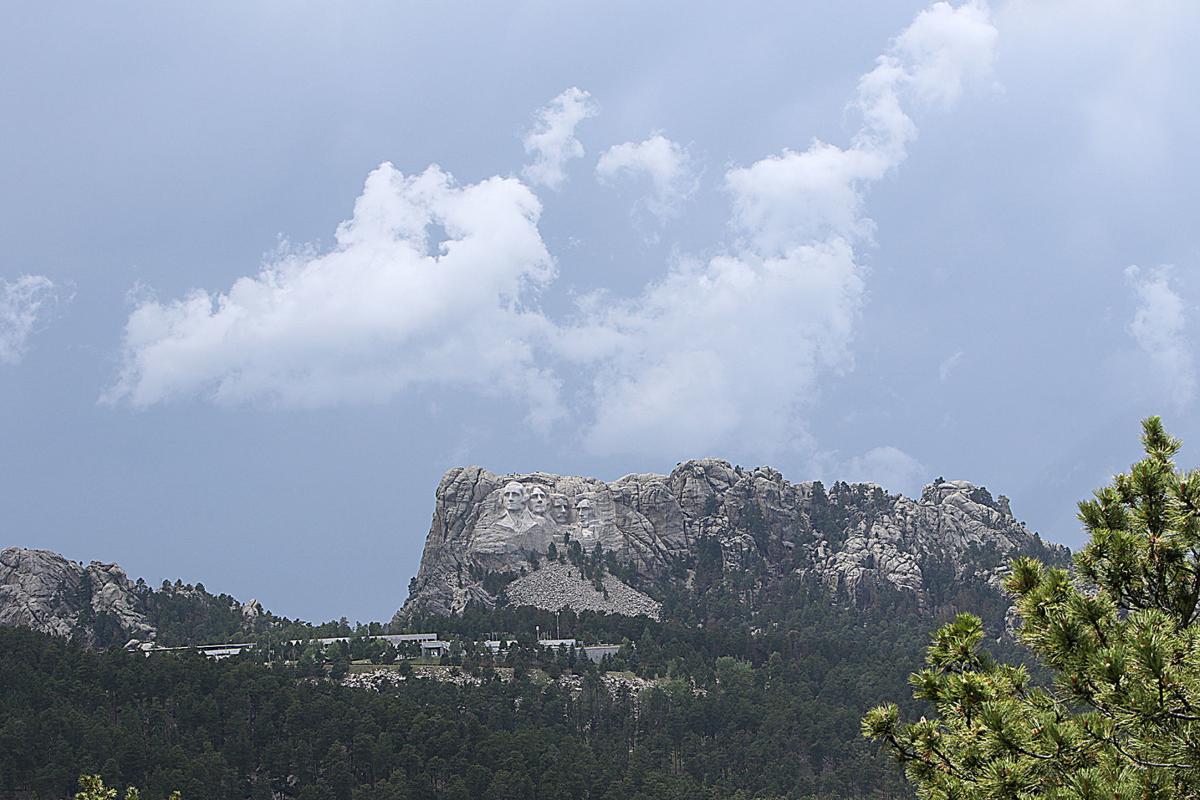 Moderate drought conditions continue for western South Dakota and the Black Hills even after thunderstorms rolled through the area Thursday afternoon.
According to the National Drought Mitigation Center at the University of Nebraska-Lincoln, above normal temperatures, low humidity, high winds and below normal precipitation in recent weeks has led to continued degradation across the high plains.
However, northwest South Dakota has received enough rain this past week for the drought conditions to be reduced from severe to moderate.
Higher that normal temperatures and a slight risk of thunderstorms are expected to return to the Black Hills beginning Friday, the National Weather Service said in a forecast issued Thursday.
Mount Rushmore, where a fireworks display is planned Friday night, is expected to have a high temperature of 88 degrees and a 20% chance of storms Friday afternoon and night, the National Weather Service said.
In Rapid City, the weather service said Friday's forecast is expected to be sunny and hot, with a high temperature 93 degrees, light wind and a 20% chance of afternoon and evening showers.
"Daily chances for thunderstorms continue through early next week. Strong to severe storms will be possible at times," a bulletin issued by the Rapid City office of the National Weather Service said. "On Friday, severe weather is more likely across northwestern South Dakota, where there is a slight risk."
Katlyn Richter, director of Travel South Dakota,  and Dana Soehn, a spokesperson for the National Park Service, said Wednesday there is a multi-agency team that will make the call on whether or not Friday's fireworks display at Mount Rushmore will proceed. Part of that call will be weather and drought conditions.
The specific criteria of the go/no go call of the team is not being released. Officials cited security concerns with the presidential visit to Mount Rushmore as the reason details are not being released.
Get local news delivered to your inbox!
Subscribe to our Daily Headlines newsletter.