The Rapid City Journal and KOTA met with Rapid City Council President Laura Armstrong and city communications coordinator Feb. 19 about a council "retreat" happening that afternoon.
During the 12-minute conference where about 15 minutes was scheduled, Armstrong announced these would be monthly informal meetings open only to council members and closed to the public. Below is a full transcription of the conference.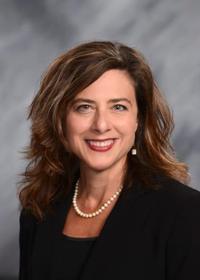 KOTA: If you want to start it out.
Rapid City Journal (RCJ): Yeah, Laura how would you like to start? Would you like to talk about the upcoming session?
Laura Armstrong (LA): Yes, OK. We as a council are moving toward meeting once a month to collaborate. It's not mandatory, but sometimes when we have our normally scheduled, agenda-d meetings, it's...things come up where they need more discussion, so we decided that we are going to look at public concerns this month and whether it's general public comment or complaints, those kinds of things. So how we as a common council can work together and be on the same page and talk about concerns that have come up in the past and maybe even speculate, looking to the future, and how we as a council will handle that and communicate.
We need to be on the same page, so we can move forward together and not just be unorganized. 
RCJ: Absolutely. So is this going to be a discussion of kind of the procedural things or is this going to be working toward...implementing a new process?
LA: That's the beauty of it. We just have a general topic of what we want to do and given that we have 10 members, that's the beauty of having 10 different perspectives, 10 different inputs. We might even have a lot of similar ideas of what we want to do, so it's really interesting to kind of collaborate together and see what we can put forth.
KOTA: What made you want to start this up?
LA: That's a great question.
Darrell Shoemaker (DS): Part of it is a lot of times you guys are going in 10 different directions, you have your council meeting and working session and no opportunity to just kind of huddle together.
LA: Huddle! *clap* That is a perfect — we want to huddle together. That's exactly what we want to  do because we have 10 different perspectives and 10 different life experiences. It's good to kind of come together and talk about a concept and see how we can move forward together on that, and sometimes during meetings we just don't have that time to really get into the weeds and talk about it. I just love the fact that it's not very regimented and that we are going to get peoples' different ideas and see how we can move forward.
We really just want to streamline things, so it is more organized. We need communication and sometimes we just don't, we only have three minutes or five minutes based on the Robert's Rules. This way we can have a free flowing dialogue and be respectful and challenge each other and more importantly come out of it with not only building rapport, but maybe just having these ideas that we can potentially put forth. 
There will be no action taken, it's purely discussion, and anytime we can sit down and listen to one another, that's huge. That's really good not only for us as a council but for the community as well because we're representing our constituents, right?
RCJ: Absolutely. And from my understanding these meetings, these monthly meetings will be called "retreats." Is that correct?
LA: You know, we're working the language out. Sometimes you hear the word 'retreat' and you think it's something glamorous and there's something going on. There's bottled water there and we're in a round circle. It's nothing glamorous. We're  moving forward. We're evolving as a council, so I think our language should evolve, too. I'm not really particularly happy with the word 'retreat,' but we'll use it for the time being and as..this is our first one together. We might even just bang that out and we'll have that going forward.
KOTA: How has the feedback been from the other city council members about this 'retreat?'
LA: Here's the thing. There are some people that are retired, there are some people that are working, and I am just grateful that they are making their time to be here because their input is really needed. People are receptive to it and what I would like to do, just every month, have a topic that we can work toward and when we know better, we do better. We're going to work on this this month. Tentatively for next month we're having a proposed topic of social media for elected officials, and then I'm also exploring for May, we're going to talk about flooding and infrastructure and potentially partner for Emergency Management, Dustin Willett. All the council members have their input as well, so I really look forward to hearing what their topics are for the future. Nothing's in stone as of yet, but these are just some potential ideas, but it'll be interesting because you want to see what's important in various wards or what's in somebody's mind.
When we can get together and collaborate, it's a wonderful thing.
KOTA: What was today's topic about?
LA: Public concerns, public concerns, so when somebody comes and speaks at public comment, if they're filing an official complaint, those kinds of things. We're just loosely saying public concerns. We want to know that. Obviously our constituents, thankfully, can reach out, not just on social media. Pick up the phone, send us an email. I know a majority of our council members are willing to meet with our constituents and any time we can have an open respective...respectful dialogue with our constituents, that's great. We want to hear what their concerns are and help us be a better council.
RCJ: Is this related to Councilman Salamun's request for a discussion on Code of Conduct procedure from the other day?
LA: Absolutely, we are all receptive to that as well.
RCJ: And because of the informal nature of this meeting, I assume it's closed to the public, it's just council members and just having discussion? Is that right?
DS: That's the reason...we wanted to make sure for transparency purposes, have leadership share what the purpose is. We're not trying to shut anybody out, but again, so often it's in kind of the fishbowl, if you will, of the council meeting, of the working session, this is an opportunity to kind of throw ideas, idea exchanges, all that sort of thing in an informal way in an informal setting.
Again, out of transparency, sharing from Laura's and the leadership's perspective, what they're doing, why they're doing it and moving forward to having more scheduled so they can have these collaborations, so the process moves forward more efficiently.
RCJ: Absolutely, so would there be a summary available or at least at some point —?
LA: This is a work in progress, this is our first one, so my — I don't want to say my vision, but I can only speak for me at this point — is just to even just get all the information out, see where peoples' minds are and then obviously we're not doing any action, then we will know how to proceed forward. Some people may go, 'it's perfect just the way it is and I don't have any issues.' Some people may be, 'maybe we can tweak this or maybe…' and we need to do that. It's hard to have an open discussion like that from the dais, with the television on because we don't want little sound bites or little phrases being taken out of context like, 'Oh you said this.' 'Right, I threw that idea out there but then I realized it wasn't a good idea.'
We just want to be open and honest with one another, see what we can do better. It's like..you're always trying to tweak that finely tuned machine and one council member can't do it alone. We need to move forward together, but we need everybody's input.
DS: There could be 10 perspectives in the room, so you don't want to come out and say...cause they're not deciding this…
LA: Exactly. Healthy discussion on an important topic that impacts us all as a council, it impacts us as a city and even more so as a community. I always say through challenging or difficult decisions or discussions, that's where you get change, or maybe even validation that we're doing something right or maybe there's an opportunity where we can do things better. Individually and as a council.
RCJ: I think those are all the questions we have, is there anything you'd like to add?
LA: No, this is the first one, so, we've had some other working sessions, but it's been on...Ward 1 will bring their issues forward, Ward 2. This is just a very loose topic.
DS: It's just like she said, there were working sessions, now our official working session is evolving out of the committee. And if you remember when the Congressional session used to have recesses, and everyone said, 'recess? You're out there playing kickball'...so that got changed to a working period, a district working period. Same thing here with the council. It's like they're already doing a working session, they have a council meeting, a session means there's something official coming out, so utilize retreats and see what comes forward as far as how they want to brand this meeting.
LA: Yeah, no facials, no massages, no green smoothies.
LA: No, no, no. I might get up and stretch a little bit, but that's about it. We're just going to be in the conference room, nothing glamorous. We're really just going to try to bang it out and have some really good discussions and I'm excited about it.
KOTA: Are all city council members going to be there or just most of them?
LA: The people that can show up are going to be here, so again, some people have work conflicts, family conflicts, travel conflicts. Whoever shows is there. People are welcome to call in, email their input. We don't want to alienate.
DS: That's why we did the quorum notice. There could be three people there, there could be seven people there.
LA: I've seen a couple people walk by, so the more the merrier. Anything else?
LA: Thank you so much, thank you Darrell. Tick-tock, three o'clock.