Gov. Kristi Noem issued an executive order Monday afternoon detailing strategies for local governments and employers as well as bars and resta…
Rapid City officials have released the agenda for Tuesday's public hearing on a code of conduct complaint filed against City Council member Li…
Former state legislator Pamela Cole has been named the new leader of South Dakota's Democratic party, according to a press release from the gr…
PIERRE | In a debate that pit personal freedom versus public health, the House Health and Human Services Committee came down on the side of pu…
A new online system for drafting, co-sponsoring and tracking bills through the South Dakota Legislature has some people concerned that the mod…
Even the strongest supporters of the bond issue proposed by the Rapid City Area School District struggle to understand and explain the arcane …
Tonchi Weaver's Opinion article in Saturday's Rapid City Journal accuses those in support of the $190 million school bond of namecalling when …
Some of you may have received a post card in the mail recently about reasons to vote no for the School Bond. A few of these facts are simply n…
PIERRE | The South Dakota House has invited President Donald Trump and First Lady Melania Trump to see the fireworks at Mount Rushmore this year.
PIERRE | The South Dakota Legislature will address several closely-watched issues this week, starting with a ban on gender-change treatments f…
PIERRE | South Dakota Democrats called foul on Friday after the Republican-dominated House shot down their efforts to allow Native Americans t…
Rep. Jess Olson has announced that she will seek re-election in District 34 in the state Legislature.
PIERRE | The South Dakota House on Thursday passed a bill that would criminalize agents who facilitate commercial surrogate pregnancies in the state.
PIERRE | There's one thing Republicans and Democrats in South Dakota agree on this legislative session: Social issues are getting a lot of attention.
The chairman of the South Dakota Republican Party has a separate job that pays him $10,000 a month to inform government officials, the public …
Billionaire businessman and philanthropist T. Denny Sanford contributed $20,600 in November to a political fundraising committee associated wi…
Wind Cave National Park in South Dakota was unexpectedly promoted on national television Thursday evening by Democratic presidential candidate…
Efforts by state Sen. Jeff Partridge to propose a "health-care college" at the university center in Rapid City and to win a state appropriatio…
One of Rapid City's votes in the state Senate and two in the state House could flip from yes to no on industrial hemp.
Lyndi DiSanto, one of the Legislature's most controversial members, is resigning from the state Senate.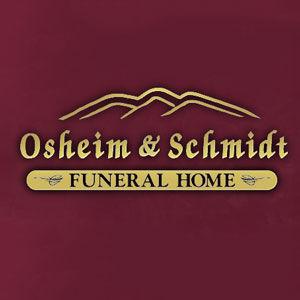 Osheim & Schmidt Funeral Home
While formally launching her congressional campaign Monday evening in Rapid City, a Custer woman revealed that she once lived at a homeless shelter.
U.S. Sen. Mike Rounds, R-South Dakota, is cosponsoring a Senate resolution opposing President Donald Trump's troop policy in Syria.
State Sen. Alan Solano, R-Rapid City, announced Monday that he will resign his seat in the Senate effective Nov. 30.
The problems afflicting the South Dakota Democratic Party continued Wednesday with the resignation of the party's chairwoman and executive dir…
The South Dakota Democratic Party's federal campaign committee owes nearly $47,000 in debts and obligations and has a balance sliding further …
The latest quarterly reports to the Federal Election Commission show that U.S. Sen. John Thune, R-South Dakota, has a bigger balance in his ca…
Sen. Mike Rounds and Rep. Dusty Johnson, both South Dakota Republicans, have big advantages over their prospective 2020 challengers in fundrai…