Voters in District 32 will have four candidates to choose from on the Nov. 3 ballot to fill two seats in the state House of Representatives. D…
Mayor Steve Allender will update the city on Home Rule efforts on Thursday morning in City Council Chambers.
Two candidates are vying for the District 30 state Senate race on the Nov. 3 general election ballot — Republican Julie Frye-Mueller and Liber…
The Pennington County Auditor's office saw 370 voters on Friday, the first day that residents could vote for the Nov. 3 election.
Voters in District 30 will have two Republican candidates for the state House of Representatives on the Nov. 3 general election ballot even th…
Rapid City's Department of Community Development will be hosting a quarterly "Coffee With Planners" event starting at 3 p.m. Tuesday in the Ru…
The Rapid City Council voted 8-0 Wednesday to approve the first reading of the 2021 fiscal year budget with few questions on the revenue forec…
Rep. Dusty Johnson visited a Rapid City school Wednesday and told teachers that they're "optimistic, can-do" people who are "clearing hurdles"…
Renovations at Rapid City Hall are largely on track, city Operations Management Engineer Rod Johnson said Thursday, with a few temporary chang…
The Rapid City Council will continue the process of creating a program to allow residents to have hens in the city limits.
South Dakota Gov. Kristi Noem said Wednesday that she is not interested in running for president in 2024 and would rather stay in South Dakota.
The Oglala-Sioux Tribe instituted a 72-hour lockdown Monday on the authority of an executive order of President Julian Bear Runner.
FARGO, N.D. | A federal judge on Monday sided with the Standing Rock Sioux Tribe and ordered the Dakota Access pipeline to shut down until mor…
The planned protests in Keystone resulted in about 15 arrests Friday in advance of Presidnet Donald Trump at Mount Rushmore.
The eyes of George Washington, Thomas Jefferson, Theodore Roosevelt and Abraham Lincoln were looking down on President Donald Trump as he addr…
From famous speakers to protests to a simulcast of President Donald Trump's address to the nation before the return of fireworks to Mount Rush…
Night two of PRCA Rodeo at 101st Black Hills Roundup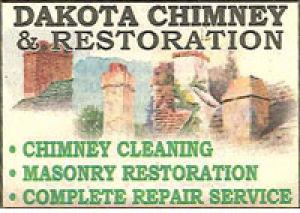 Dakota Chimney & Restoration, Inc.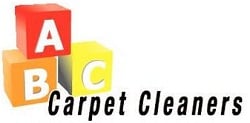 City government offices, as well as Rapid Transit Service and Rapid City Public Library operations, will be closed Friday in observance of Ind…
Mayor Steve Allender has vetoed the Rapid City Council's approval earlier this month of a conditional use permit for a rescue mission facility…
If a person has a problem with Rep. Tony Randolph based on the color of his skin, he'd rather address it person-to-person and then move on.
A group of residents who live near Spearfish is threatening to close Higgins Gulch Road to the public. They allege the Lawrence County Commiss…
Janette McIntyre's recent editorial branding the City's budget reduction plan as a travesty deserves a response. McIntyre levies criticism for…
SIOUX FALLS — South Dakota Gov. Kristi Noem is developing a plan to use some of the $1.25 billion in federal coronavirus relief funds to pay s…