The South Dakota Citizens for Liberty are sponsoring a statewide Civics Conference this weekend in Rapid City.
Gov. Kristi Noem's new initiative to defend women's sports, a coalition called Defend Title IX Now, has come under fire from athletes and lawm…
Gov. Kristi Noem signed a bill Friday that streamlines municipal housing project permitting.
PIERRE, S.D. — South Dakota lawmakers have just four more days to work out most of the details in this year's legislative session.
A bill that provides $5.8 million for infrastructure improvements in Box Elder will be considered Monday by the Joint Committee of Appropriati…
The National Federation of Republican Women recently elevated South Dakota's Catherine O'Gorman Barranco to its Board of Directors, where she'…
South Dakota lawmakers have survived to nearly the halfway mark in their 9-week legislative session without an outbreak of coronavirus infecti…
A bill that would make pointing lasers at police officers a misdemeanor passed the Senate Judiciary committee Thursday and will be heard Monda…
Legislators are looking to make public information the Rapid City Journal and other media have sought for more than four months — disclosure o…
Transgender rights advocates plan on Tuesday to oppose and protest a bill that would prevent people from changing the gender listed on their b…
The Senate Education committee could vote on SB 68, the Oceti Sakowin community-based schools bill, on Jan. 26 after proponents and opponents …
Sen. John Thune said Wednesday that the inauguration of President Biden is a sign that "democracy marches forward," and that the peaceful tran…
After a mob stormed the U.S. Capitol last Wednesday, South Dakota Rep. Dusty Johnson said he believes the "violence is going to continue to re…
Regulating legal marijuana, figuring out how to spend hundreds of millions of dollars in one-time money and managing the spread of COVID-19 at…
A Rapid City flag store has folded.
Dozens of Rapid City residents and business owners filed complaints Monday against Rapid City Council President Laura Armstrong to the city at…
The newly-elected House Republicans met in caucus November 14, 2020, to elect majority leadership positions and nominate candidates for the po…
Democrat Joe Biden defeated President Donald Trump to become the 46th president of the United States on Saturday, positioning himself to lead …
South Dakota's newly-elected Senate Republican caucus met November 6, 2020, to determine legislative leadership for the 2021-2022 Legislative term.
After an initial delay in some county auditors reporting Tuesday's election results, all state legislative results in the Rapid City region we…

Bradeen Real Estate & Auctions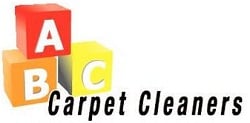 Voters across the country are concerned about delays in final voting totals with a record high of early voting ballots cast.
Two former U.S. attorneys and a police officer said Friday they support legalizing both medical and recreational marijuana, two hot-button iss…
While on the campaign trail for President Donald Trump in Bangor, Maine on Wednesday morning, Gov. Kristi Noem's security detail "responded" t…
Two candidates are on the Nov. 3 general election ballot for state Senate District 35, Republican Jessica Castleberry and independent challeng…
Ballots in Legislative District 35 will include two Republican incumbents facing two Democratic challengers for the state House of Representatives.
Rapid City Mayor Steve Allender joined in signing a letter with 15 other mayors of South Dakota's most populous cities Friday asking residents…
District 34 voters will be making their choice on who will serve in the state Senate when Republican Michael Diedrich and Democrat George Nels…