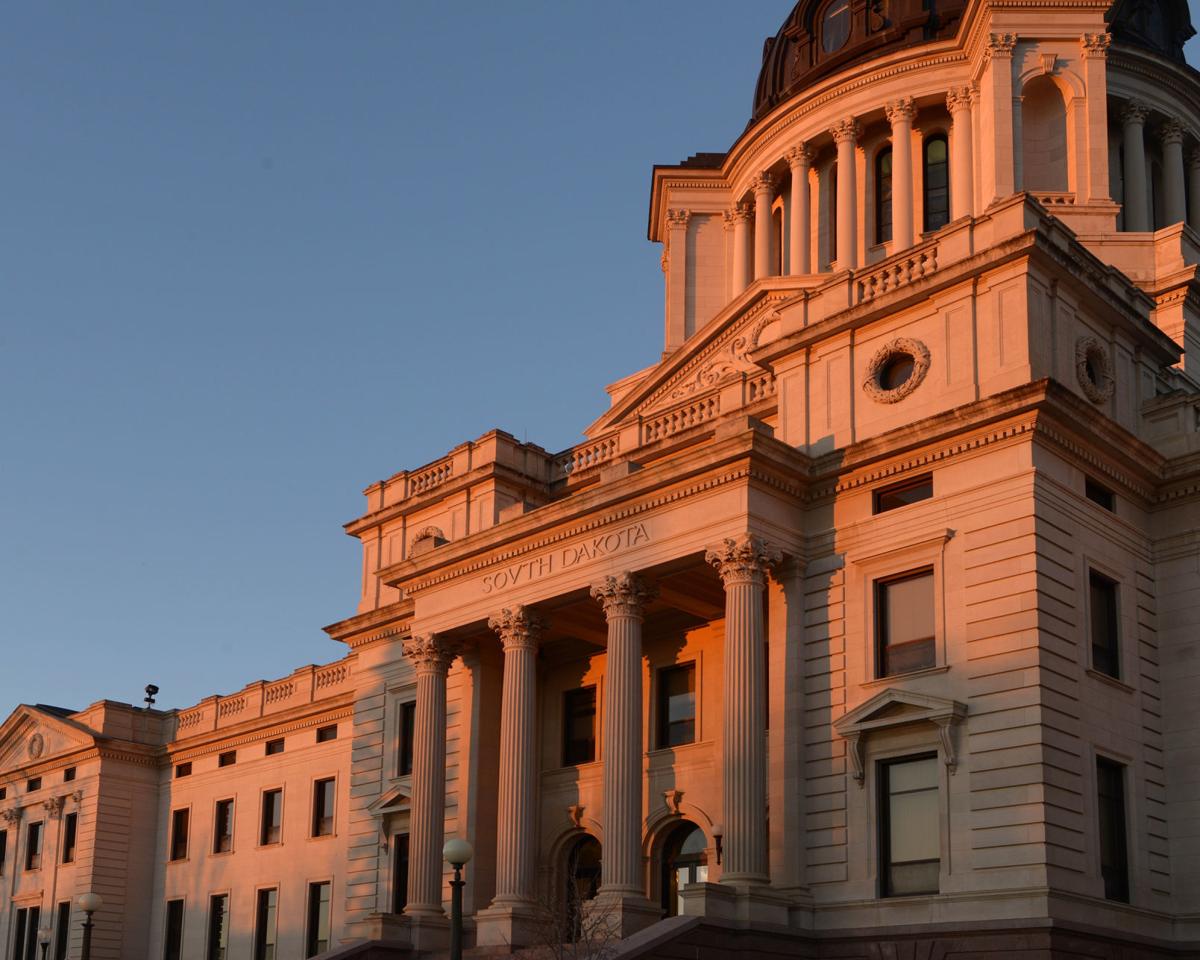 PIERRE | In a debate that pit personal freedom versus public health, the House Health and Human Services Committee came down on the side of public health. Defeated by that committee Tuesday was a bill that would remove the mandate that schoolchildren have immunizations.
The bill's sponsor, Rep. Lee Qualm, R-Platte, started the often emotional, more than two-and-half hour hearing by saying that HB1235 was not an anti-vaccination bill but rather a medical freedom bill.
HB1235 said no child in a public or nonpublic school would be required to receive immunizations as a condition of enrollment. This would ensure, Qualm said, that "they shall not be discriminated against for refusing an unwanted medical intervention."
Dr. Neil Rohe, a chiropractor from Sioux Falls, questioned the safety of vaccinations.
"There is no procedure that's perfectly safe," Rohe said. "You have no guarantees in the practice of health care."
Currently, students may opt out of the immunizations standards if they have a medical exemption, a religious exemption or are home-schooled.
"Religious exemptions are not being honored in South Dakota," Rohe said. "This is a personal rights issue, not a medical issue."
Kevin Barry, a New York attorney and author of the book "Vaccine Whistleblower," noted that while there is nothing in HB1235 to keep parents from getting their children immunized, it sets a dangerous standard when the state mandates immunization.
"It's a bad result when the state makes decisions for the individual," Barry said.
Barry urged lawmakers to not only pass HB1235, but to do it with a veto-proof majority as he predicted that the governor would be under tremendous pressure to veto the bill.
Speaking in opposition to the bill was Secretary of Health Kim Malsam-Rysdon who said that vaccinations are one of the best ways to protect public health.
"What we know is that vaccines work," Malsam-Rysdon said. "We know that vaccines are safe."
Mike Radke of Huron said his son has a compromised immune system that kept him in isolation when he was younger. He was able to send his son to school, Radke said, because other students were immunized against the diseases that could hurt his son.
His son's doctors told him that it was safe to send his son to school because the immunizations of the other students "would be all the protection that he would need."
Nicholas Hill of Rapid City said his sister Tammy, who was born in 1966, was exposed to measles at her six-week check-up. Measles attacked her brain, giving her measles encephalitis. Her brain damage left her in institutional care until she died at 49.
"We all have a responsibility to protect those who cannot protect themselves," Hill said.
Mya Olson, president of South Dakotans for Informed Consent, said vaccines do not receive the proper testing before they are released to the public.
"One size medicine does not fit all," Olson said. "When you coerce consent, you lose trust."
Parents have choices in the current system, according to Rep. Scyller Borglum, R-Rapid City. "We still give people plenty of opportunities and choices to not vaccinate," Borglum said.
After making a motion to pass the legislation, Rep. Julie Frye-Mueller, R-Rapid City, said, "This isn't something we should be forcing on parents to do. I don't think it's our right to tell parents what they can and can't do with their children."
That motion failed on a committee vote of 2-10. A vote to send the bill to the 41st day, a means for disposing of legislation, was approved by a vote of 10-2.
Get Government & Politics updates in your inbox!
Stay up-to-date on the latest in local and national government and political topics with our newsletter.