While on the campaign trail for President Donald Trump in Bangor, Maine on Wednesday morning, Gov. Kristi Noem's security detail "responded" to a man brandishing two weapons who was arrested, policy director Maggie Seidel confirmed.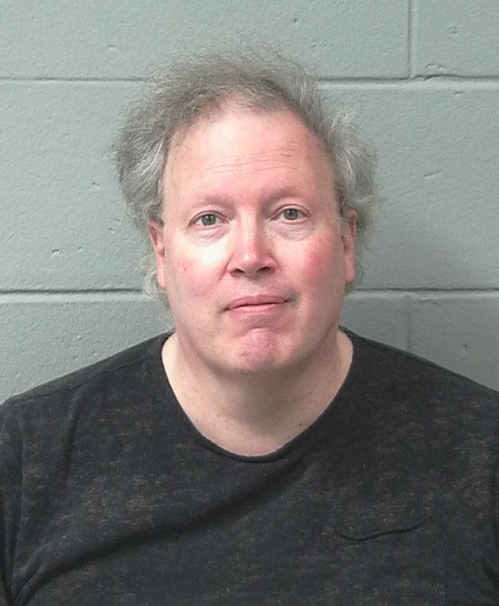 Peter Beitzell, 58, was charged with criminal threatening with a dangerous weapon, a Class C felony, and disorderly conduct, a Class E misdemeanor, according to a press release from Sergeant Wade Betters from the Bangor Police Department. He has since posted his $200 bail and is no longer in jail.
Seidel said Noem and her detail — two South Dakota Highway Patrol troopers — were not injured.
"At no time was she personally in harm's way," Seidel said.
President Trump was not at the event.
Beitzell had been harassing and exchanging words with those gathered at the rally, Betters said, and he became upset after being approached by one of the South Dakota troopers.
"At some point, Beitzell allegedly moved toward the crowd while brandishing a wooden baton and a large fixed-blade knife," Betters said. Security officers then ordered Beitzell to put the weapons away, but he initially ignored them, Betters said.
"At one point, Beitzell allegedly turned and began walking toward one of the security officers while still holding the weapons," Betters said. The man then returned to his vehicle and put his weapons away.
"We thank the two troopers for their calm response to this incident," Tony Mangan, spokesman for the Highway Patrol, said in a statement.
When asked whether the state, Noem campaign or Trump campaign pays for the troopers' travel and what the cost is, Seidel said "the governor's security is always state business, and we don't comment on security." Neither Seidel nor Noem's spokesman Ian Fury would disclose the cost, citing security concerns.
Noem was seen in Bangor, Maine in the morning with former Trump campaign manager Corey Lewandowski and plans to stop in New Hampshire on the campaign trail Wednesday. She was in Omaha, Neb., on Tuesday night for a Trump rally.
Her previous campaign stops include Texas and Wisconsin last week, and upcoming stops in Florida ahead of Tuesday's election.