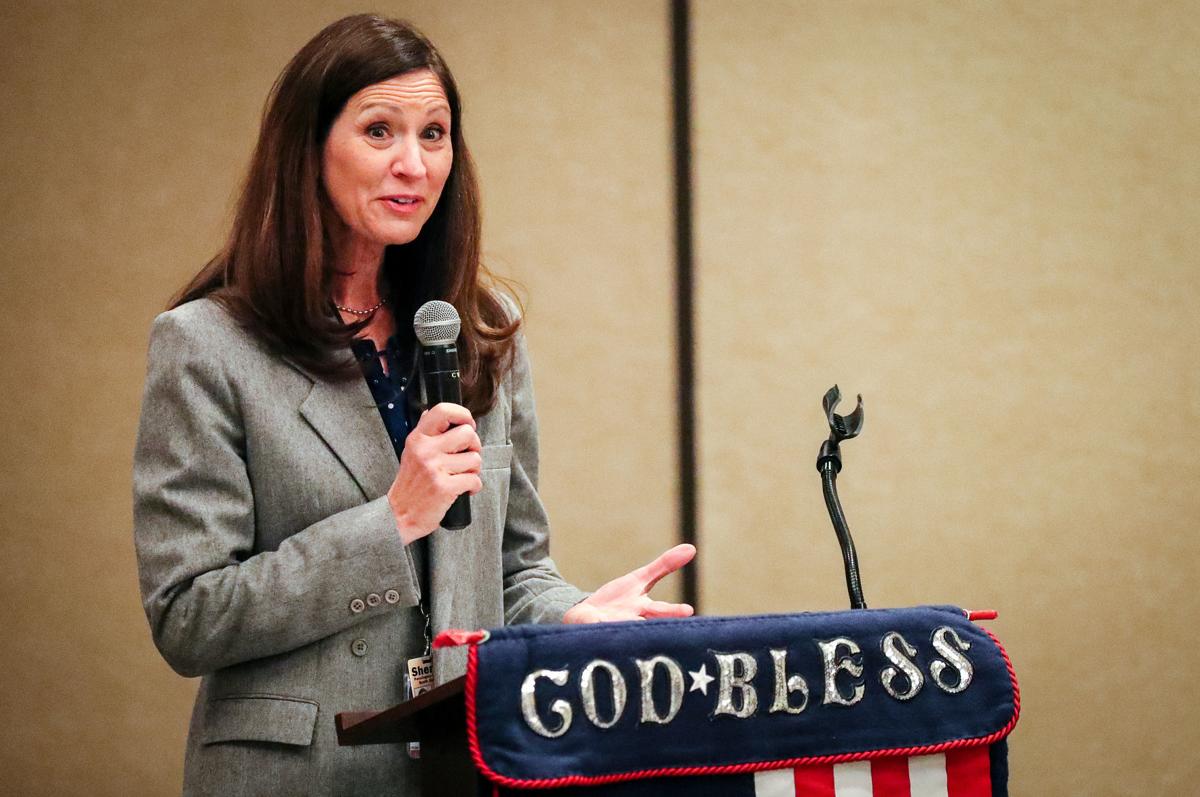 One of Rapid City's votes in the state Senate and two in the state House could flip from yes to no on industrial hemp.
Most notably, newly appointed state Sen. Helene Duhamel, R-Rapid City, said Thursday during a public forum that she opposes the legalization of hemp.
Duhamel will succeed Sen. Alan Solano, R-Rapid City, who voted in favor of hemp legalization last winter. Solano announced his resignation from the Senate in October, citing a desire to focus on his career and family, and Gov. Kristi Noem announced Tuesday that she selected Duhamel to fill the seat.
The hemp legalization bill passed the House and Senate last winter but was vetoed by Noem. The House voted to override the veto, and Solano voted for an override in the Senate, but the Senate's 20-13 vote was short of the 24 votes required for the override.
Thursday, during a forum hosted by the Pennington County Republican Women at the Holiday Inn-Rushmore Plaza, Duhamel fielded an audience question about her position on hemp.
"I stand with law enforcement and would oppose hemp," Duhamel said.
Duhamel, a former television journalist who now works as a public information officer for the Pennington County Sheriff's Office, said law enforcement has too much difficulty distinguishing between hemp and marijuana. She said many of the people who support hemp also support legalizing marijuana, which she opposes.
Rep. Chris Johnson, R-Rapid City, voted for hemp legalization and for the veto override last winter in the House, where the bill and the override passed by wide margins. But he said Thursday that he will vote against hemp legalization during the next legislative session, which begins Jan. 14 and runs through March at the Capitol in Pierre.
"Last year I was a yes on hemp, and when that vote went through, the one time of the entire session that the entire gallery erupted in applause was when we voted on hemp," Johnson said. "And it didn't take much looking around to figure out who those people were and what their cause was. And their cause was for legalization of recreational marijuana.
"And on this issue, I'm going to have to go with the governor. I am against legalization of recreational marijuana, and I do think that perceptions are everything, and if we legalize industrial hemp, then we are marching down that road."
Rep. Tony Randolph, R-Rapid City, voted in favor of hemp legalization last year but said Thursday that he is not sure how he will vote next time, and said he has gone "back to the drawing board" on the issue.
"My concern was always and still is that it's leading to the legalization of marijuana, and I am so strongly against that," Randolph said.
The other participants in the forum indicated their votes are unlikely to change from last winter. Rep. Tim Goodwin and Rep. Michael Diedrich voted for legalization of industrial hemp, and Sen. Jeff Partridge voted against it. All three are Republicans from Rapid City.
Goodwin said members of a House summer study committee have prepared a hemp legalization bill for the upcoming legislative session.
"Who is it for the state of South Dakota to tell a farmer they can't have another cash crop when we really need it?" Goodwin said.
Noem has said she remains opposed to hemp legalization, for reasons including the difficulty of distinguishing the plant from marijuana and for its potential to open the door for marijuana legalization.
Get Government & Politics updates in your inbox!
Stay up-to-date on the latest in local and national government and political topics with our newsletter.