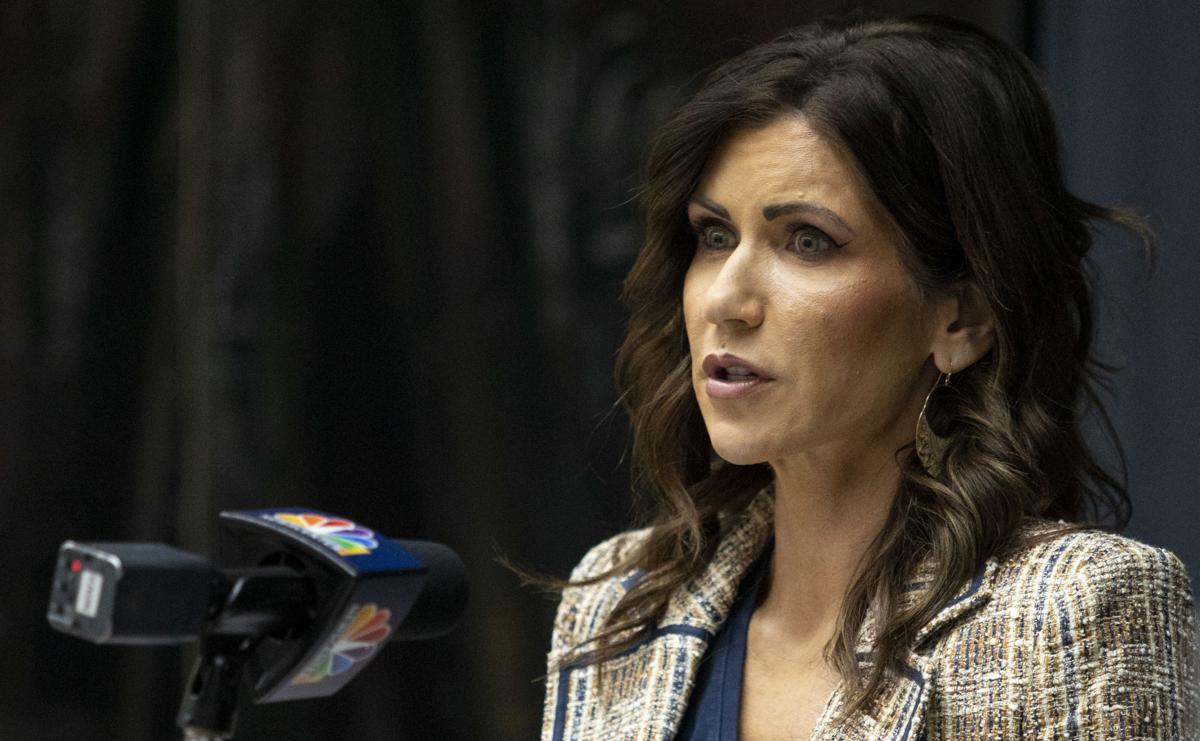 Gov. Kristi Noem's new initiative to defend women's sports, a coalition called Defend Title IX Now, has come under fire from athletes and lawmakers for the unauthorized use of images from an Ohio high school sports team.
The coalition's website, defendtitleixnow.com, utilized a photo of a girls' sports team from Hudson, Ohio, on the website's homepage. The website was created Sunday, one day before Noem's press conference announcing the formation of the coalition. It is registered in Ohio.
Noem said during the press conference that the initiative is not funded by South Dakota taxpayers, and the website only states that it is "paid for by defendtitleixnow.com."
A former player for the Hudson Lady Explorers took to Twitter to condemn the use of the photo, as well as Hudson's state representative Casey Weinstein, who sent a letter to Noem's office Wednesday asking her to remove the photo. He asked the governor if she secured permission from the Hudson High School Athletics Department before using the photo and why the Lady Explorers were featured and what the team's connection to South Dakota and House Bill 1217 is.
"If you did not secure permission to feature the Hudson Lady Explorers, I must ask you to remove their photographs immediately. It is inappropriate to promote minors who do not necessarily agree with your transphobic policies as the faces of your campaign," Weinstein wrote in his letter. "Please respond promptly. In the meantime, I will continue to investigate how the Hudson Lady Explorers came to be used as political pawns on your hateful website."
Weinstein later clarified that neither the school district nor the minors or their families had given permission to use the photo.
Noem spokesman Ian Fury said the website is not run by the state of South Dakota, and that the web developer obtained the rights to all photographs.
Later Wednesday morning, the photo was removed from the website and replaced with a different photo of a team huddle where no faces are shown. Fury said the rights to that photo were obtained.