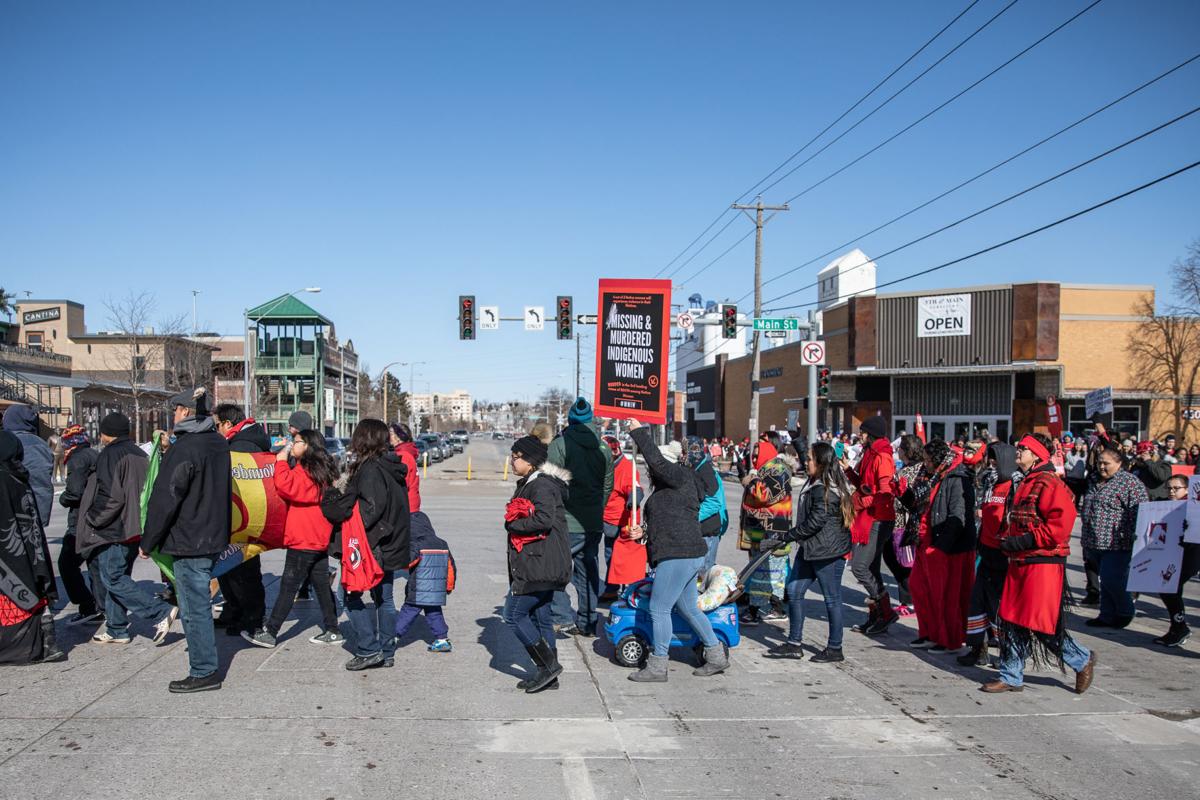 Groups and leaders from Rapid City and reservations across South Dakota plan to unite Saturday in order to raise awareness and encourage collaboration to address the crisis of Missing and Murdered Indigenous People.
The goal is "bringing our voices together so we can make an impact," said Toni Red Bear, organizer of the Rapid City event and a social worker who runs a nonprofit in Eagle Butte.
More communication, coordination and data sharing is needed between tribes and organizations working on this issue, she said.
Red Bear is the founder of Piya Wicoicaga Luta, or Red Generation, a nonprofit focused on social services, homelessness, mental health, and criminal diversion and re-entry programs.
She said she decided to plan the event after speaking with Joseph Brings Plenty — a police officer with the Cheyenne River Sioux Tribe and founder of the Wolves Den Boxing Club in Eagle Butte — about all of the Indigenous people on the Attorney General's missing person list. 
Native Americans represent about 9% of the South Dakota population, according to the 2019 Census estimate. However 69% of those on the missing persons list were Native American as of Friday. 
Red Bear said many of these children and young adults ran away from home which is a problem just like when people are kidnapped, trafficked or murdered.
"They're running from something at home," whether it's trauma, drug use in the house or absent parents, she said. Once they run away, they're "a vulnerable target for sex traffickers and drug traffickers or any other predator out there."
Red Bear said children and young people need to know there are adults and organizations they can turn to if they don't feel safe at home.
"We have to be a voice for our relatives who are missing," Red Bear said.
Red Bear invited tribal elders, anti-meth activists, a men's society and other Rapid City and reservation-based leaders and organizations to attend the Bringing the Woman Nation Home event.
The event begins with a self-defense class from 5 p.m. to 7 p.m. on Friday at the Rushmore Room at the Best Western Ramkota Hotel. The class is taught by Lory Molino, a second-degree black belt with 23 years of mixed martial arts training who teaches at the Wolves Den.
The following events will be at the Memorial Park Band Shell on Saturday:
10 a.m.: Informational session for the public and media;
11 am.: Session on the meaning of the ribbon skirt;
1 p.m.: Opening prayer by Enoch Brings Plenty Sr., whose sister Doris has been missing since 1983;
1:30 p.m.: A song by Belle Brings Plenty;
2 p.m.: Sen. Red Dawn Foster will speak about the new law that will create a Missing and Murdered Indigenous People database and liaison within the Attorney General's Office;
2:30 p.m. Discussion about the historical context of MMIP and the role of women in society with social worker Jenny Martin.
The event will conclude with a walk. People are encouraged to bring signs and banners.
Anyone who feels unsafe at their home or is in need of social services can contact Red Bear at 605-200-2536 or Joseph Brings Plenty at 605-200-2851.