The World Fossil Finder Museum in Hot Springs wants people to dig into their curiosity about fossils, science and the natural wonders of the world.
Debby Sue, the 45-foot-long Tylosaur discovered near Edgemont, an Ice Age-era bison skeleton from Iowa, and a 67-pound meteorite from South America are among thousands of unburied treasures awaiting museum visitors.
"The whole point of our museum is to dedicate it to amateur paleontologists and their contributions to science and to promote the amateur paleontologist and to educate the public on our local (fossils)," said Amanda Felizardo, the nonprofit museum's director.
"We are really trying to get our name out there and what we do. We need people's support so we can bring more of this to the public and the world," she said.
The museum has fossils from every continent, Felizardo said. Their permanent collection includes a partial skull with nine teeth from a Paraceratherium. At twice the size of an elephant, it's the largest land mammal to ever walk the earth.
A life-sized realistic T-rex head that's "very intimidating," Felizardo said, is part of their collection, as are frozen permafrost fossils from Siberia and a seven-foot-tall megalodon jaw with real teeth. A giant Ice Age cave bear skeleton from Romania is displayed in a cave diorama.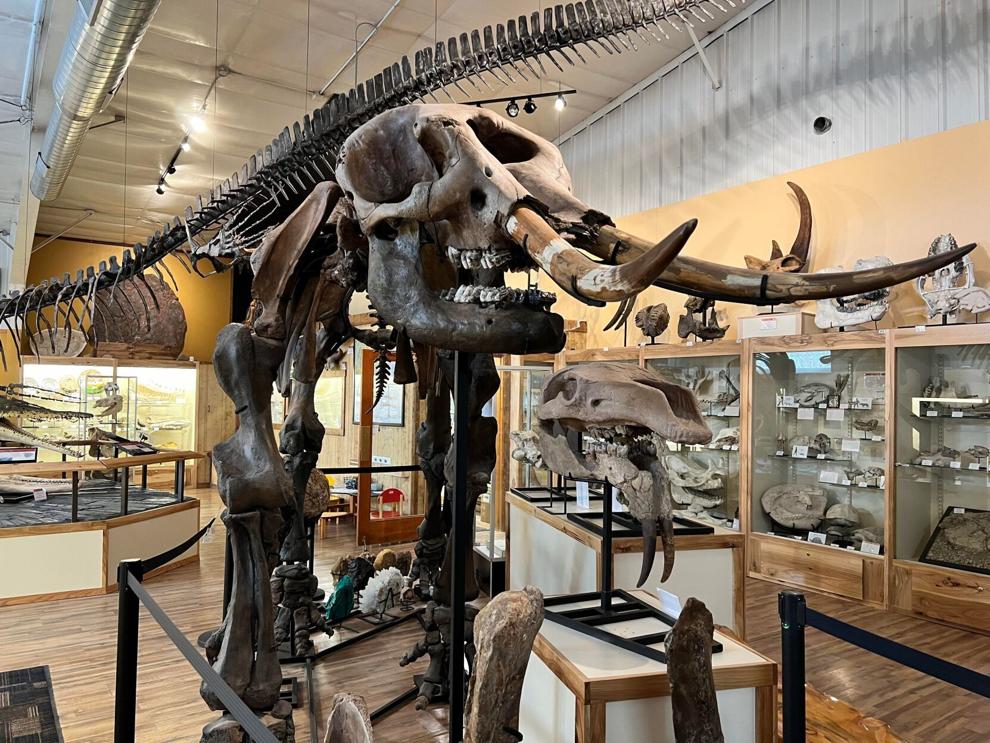 A newer exhibit just assembled this winter is a skeleton from a species of Pygmy Dugong called a Nanosiren, which came from Florida and is the only example in the world, Felizardo said.
"You get up close and personal. You really get personal with them and you see a wide variety of original fossils you won't see anywhere else," she said. "Everything you're seeing is, for the most part, a real original fossil."
The museum houses thousands of additional specimens that are available for research to academics, Felizardo said.
Showcasing South Dakota's own history and keeping it in the state is of particular interest to Felizardo and the museum staff. Debby Sue — the largest mounted Tylosaur skeleton in the world — is the star of the museum's South Dakota findings.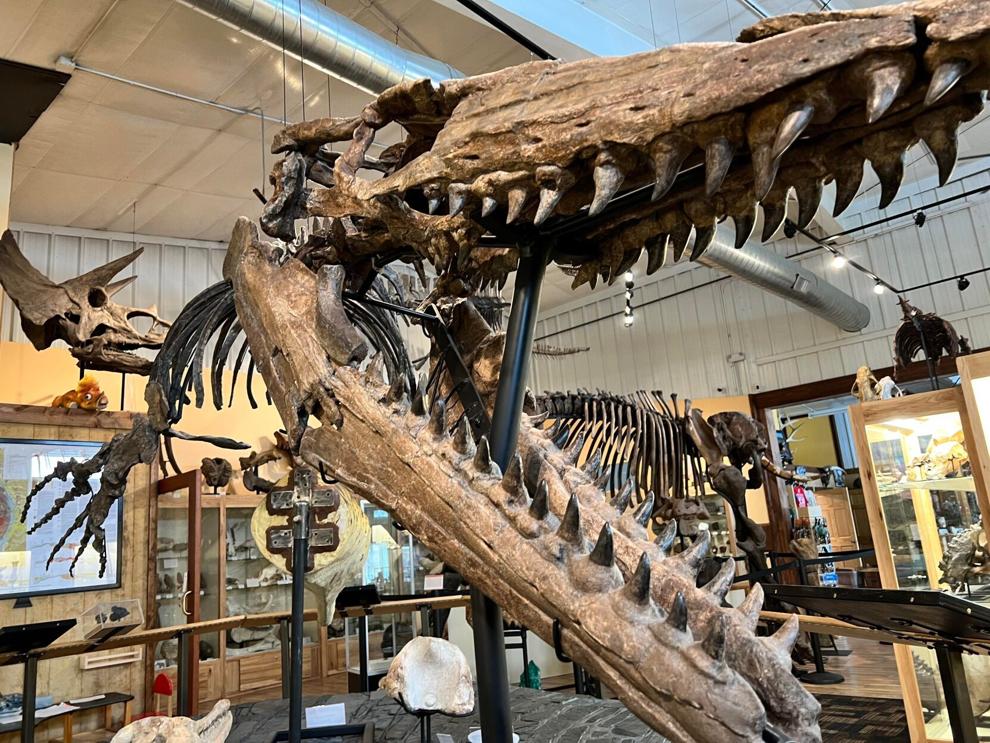 The museum also has created a Badlands diorama that includes real fossils and three display cases of the animals that lived during the time the Badlands were being deposited about 75 million years ago, Felizardo said.
"We have a really complete assemblage of… nearly every creature that lived during the time of the Badlands (forming)," she said. "We also have a local life-sized diorama. It's an eye spy for fossils… we have hidden."
"People comment on the sheer amount of specimens," said Riley Lawson, museum curator. "We have tall ceilings so we use those to display flying dinosaurs."
More than 60% of the museum's collection belongs to Felizardo's stepfather, Frank Garcia of Hot Springs, who has an almost lifelong fascination with paleontology. Many artifacts now in the museum were stored in Garcia's basement, Felizardo said.
"Frank keeps favorite sentimental pieces at home but for the most part, everything is on display," Felizardo said. "Other than large pieces, we do try to freshen the regular cases every year and rotate the collections so people aren't coming back to the same museum. It will always be different."
When Garcia was 8, he remembers looking through a library book that depicted the massive ancient marine reptile called a mosasaur swimming in deep blue water.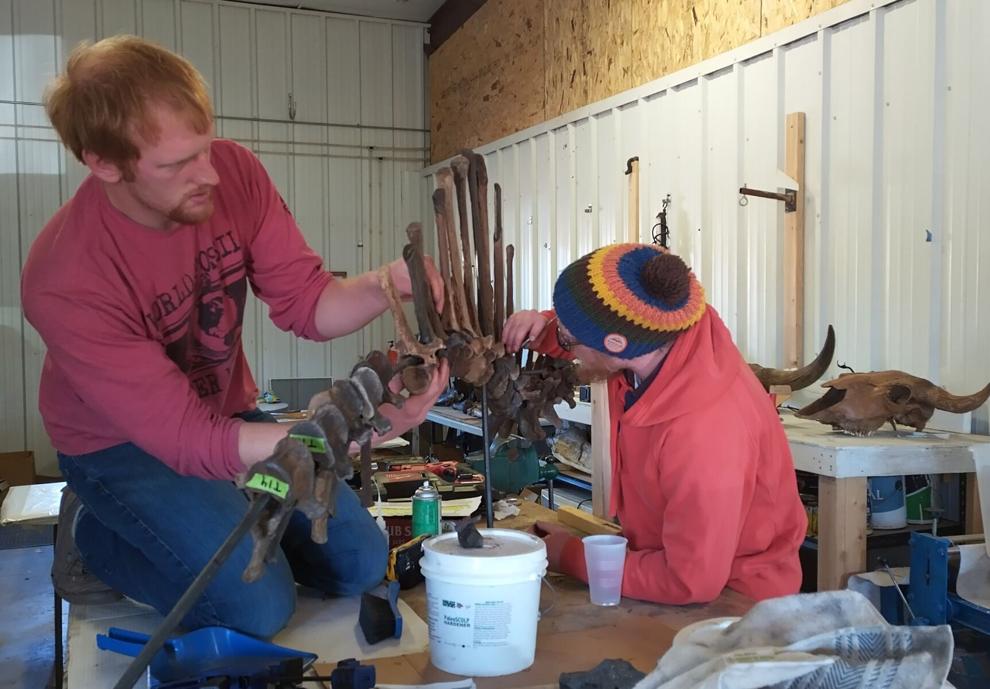 "I saw that and I thought to myself, gosh that is so cool, I sure would like to find something like that someday," Garcia said. "It fueled my passion for paleontology."
That interest inspired Garcia to become a self-taught paleontologist. Though he is legally considered an amateur paleontologist because he doesn't have a college degree in the field, his exceptional abilities led to a storied career. Garcia worked as a chief investigator for the Smithsonian Institution, taught paleontology in Florida, and made legendary fossil discoveries including the world's biggest sloth and biggest dolphin. He is credited with more than 30 finds and he discovered Leisey Shell Pit, the world richest, earliest Ice Age site.
"This is in (his) blood," Amanda said. "He's been doing this since he was 11 and as he got older he would pick up jobs with the Smithsonian."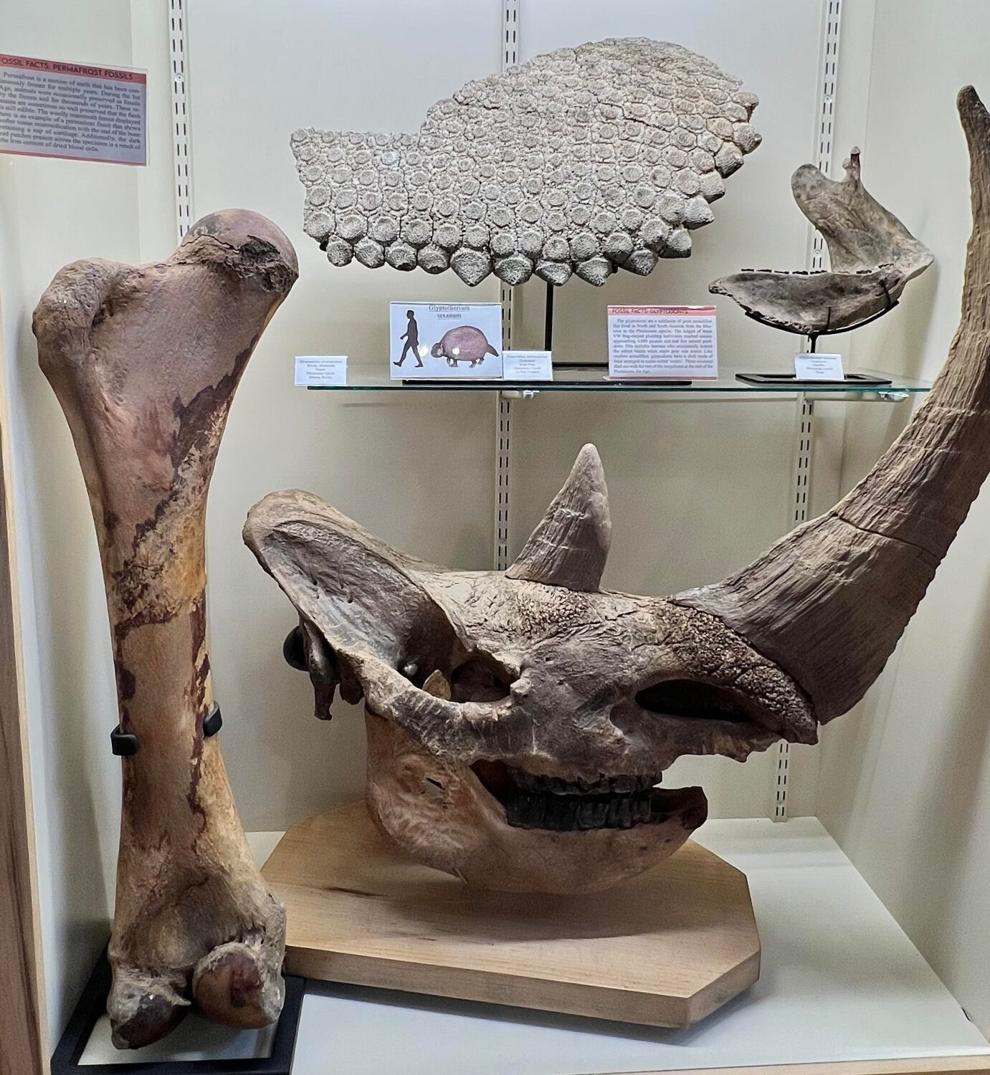 In October 2018, Garcia unearthed Debby Sue. That remarkable discovery, and a friend's help in securing a building, led to the beginning of World Fossil Finder Museum. It opened in 2020.
Garcia and his family knew they wanted the public to see Debby Sue and keep her in South Dakota instead of the skeleton being shipped to a museum elsewhere.
That same type of passion and interest in the natural world is what the World Fossil Finder Museum hopes to spark in people of all ages, including hobbyists and those who dream of a career in paleontology themselves.
"There's a lot of amateur paleontologists in this area," Lawson said. "There's a lot of commercial paleontology companies that work with private landowners."
Lawson was a geology student at School of Mines when he met Garcia and ended up working with him for a year. Lawson also worked with a private paleontology company in Custer and decided paleontology was the career he wanted to pursue. Some specimens he has found are on display at the World Fossil Finder Museum.
One goal of partnering with amateur paleontologists is to ensure that South Dakota fossils and skeletons stay in the state instead of being sent to museums elsewhere. Felizardo said the museum staff is particularly interested in developing working relationships with academic-minded ranchers in South Dakota who will partner with the museum and loan or donate fossils and specimens found on their land.
Currently, 14 specimens on display have been loaned to the museum by the public. Felizardo said the museum welcomes the opportunity to display items the public wants to loan. The museum also helps amateur and hobbyist paleontologists identify what they dig up on their land.
"People from around the country will find fossils in their yard or when they're digging and they send us a message and ask if we can identify it," Felizardo said. "We do that quite often."
Some people who find fossils ask the museum to prepare and mount the fossils. The museum has an on-site lab and visitors can observe the preparation and mounting process, Felizardo said.
To encourage future paleontologists, the World Fossil Finder Museum offers about 20 different classes to teach kids ages preschool through high school  basic skills such as rock identification, examining fossils and identifying bones and fossils.
The museum also plans to host a series of talks by Garcia this summer.
The World Fossil Finder Museum will begin its spring hours on April 1, open 10 a.m. to 5 p.m., Thursday through Sunday. Starting in May, the museum will begin its summer hours, open daily from 9 a.m. to 5 p.m. Go to worldfossilfindermuseum.com for more information.