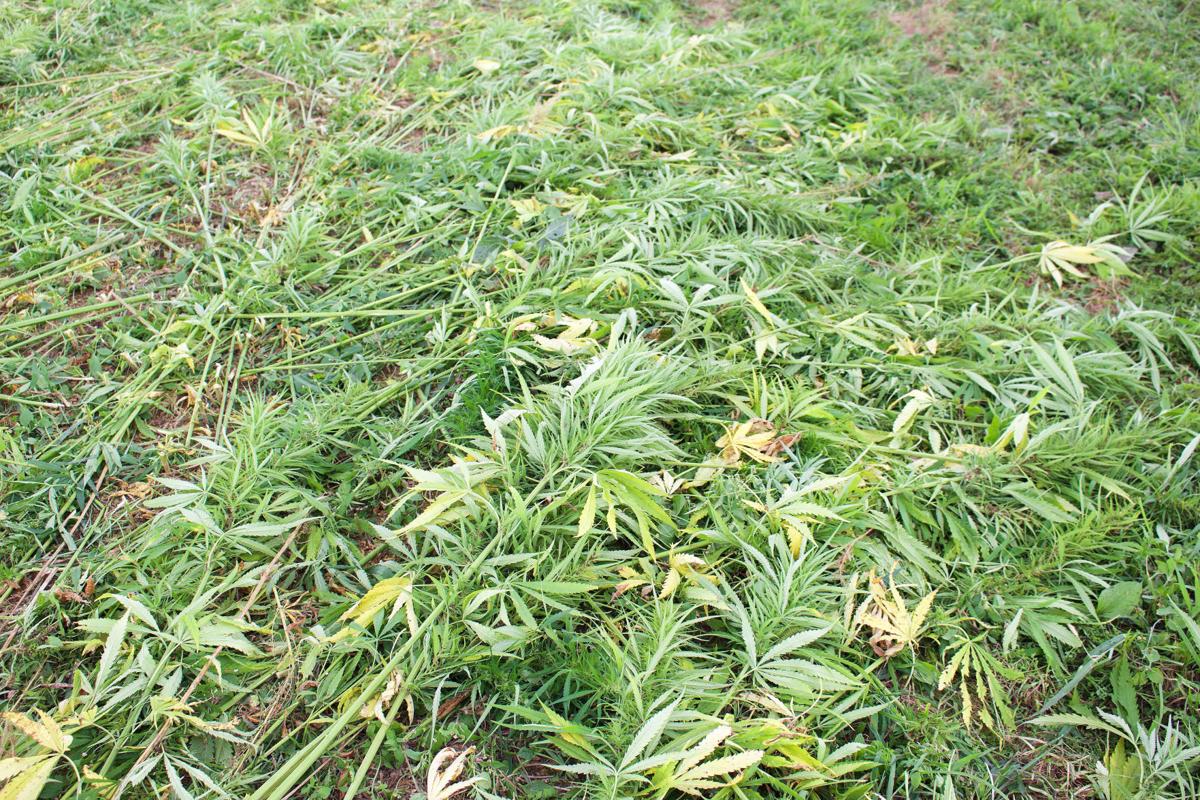 South Dakota is one step closer to legalizing industrial hemp after a legislative committee fought back intense opposition from Republican Gov. Kristi Noem's administration.
The Senate Agriculture committee on Thursday approved House Bill 1191 by a 7-2 vote. The bill would allow for the growth and production of industrial hemp in the state.
Congress legalized hemp federally through the 2018 Farm Bill — which Noem, a congresswoman at the time, voted for — but Noem has said that there is still little federal guidance on how to regulate the crop. Until then, she has said South Dakota isn't ready for hemp and has asked lawmakers to put legalization on hold.
Several administration heads came to Thursday's hearing to oppose the bill, including Attorney General Jason Ravnsborg, Department of Health Secretary Kim Malsam-Rysdon, Highway Patrol Superintendent Craig Price and representatives of the Department of Agriculture and Noem's office.
They questioned how their agencies would enforce hemp and drug laws and regulate hemp-derived products such as CBD oil and said that legalizing hemp was a step toward legalizing marijuana. Noem has previously said that she is "100 percent convinced" of this.
Hemp is not a drug. It is related to, but not the same as, cannabis. Hemp does not contain a high enough concentration of tetrahydrocannabinol, or THC, to cause a psychoactive effects when ingested.
The administration continued to draw parallels between the two separate plants at Thursday's hearing, though. Price showed legislators samples of hemp and marijuana bud, noting how similar the two look and asking how a law enforcement officer would be able to tell the difference with the naked eye. He also played a video of a police dog sniffing out samples of both hemp and marijuana.
Despite the administration's resistance, the Legislature is pushing on. After the committee's approval, HB 1191 only needs a Senate vote before it reaches Noem's desk, unless it is amended. Both Republican and Democratic leadership has said that the majority of the Senate supports the bill.
Sen. Deb Soholt, R-Sioux Falls, said at Thursday's hearing that she shares some of the administration's concerns, but to wait at least another year to take action would cause even greater concern.
"We're going to have to sort this out anyway. Look at the map and what's surrounding us and what's happening in the country," Soholt said. "I think we can't wait to be involved in trying to craft a response from South Dakota."
According to the National Conference of State Legislatures, at least 41 other states have legalized hemp. All of South Dakota's neighboring states but Iowa have legalized hemp.
House Minority Leader Sen. Troy Heinert, D-Mission, said the 2018 Farm Bill "changed what our country now looks like."
"It's set the wheels of this train in motion," he said. "We can either choose to be on the train or the tracks. I'd rather be on the train."
Montana is one of the 41 states where hemp is legal. Former legislator Chris Christiaens, who pushed for its legalization while in the statehouse, said the state has had "not one problem" with enforcement in the two years that Montana has grown hemp. He said the economic impact of the crop on the state's rural communities has been substantial.
"Small-town rural Montana, this could bring them back to life," he said.
One of Price's major concerns with HB 1191 is how law enforcement would be able to differentiate between hemp and marijuana in traffic stops. The state's current roadside test only detects the presence of THC, but the concentration.
HB 1191 requires that anyone transporting hemp would have a permit from the Department of Agriculture to do so. Anyone found in violation of this would be subject to arrest.
And even after seeing the driver's paperwork, if an officer still doubted the product was hemp, House Minority Whip and HB 1191 prime sponsor Rep. Oren Lesmeister, D-Parade, said he or she could collect the driver's information and take a sample to test in a lab.
Whether South Dakota legalizes hemp or not, Soholt said that the Department of Public Safety will have to find enforcement solutions regardless: With hemp legal federally and in surrounding states, the crop could still be transported on interstate highways running through the state, regardless of South Dakota's law. South Dakota's nine federally recognized tribes can also grow hemp since they are on federal lands.
If signed into law, HB 1191 wouldn't take effect until July 1 — too late into the season for any hemp to be planted in 2019. With planting more than a year into the future, Soholt said the state should have enough time to figure things out.
The House nearly unanimously voted in favor of the bill on Feb. 11 by a 65-2 vote. Noem has declined to say if she would veto HB 1191 should it reach her desk.