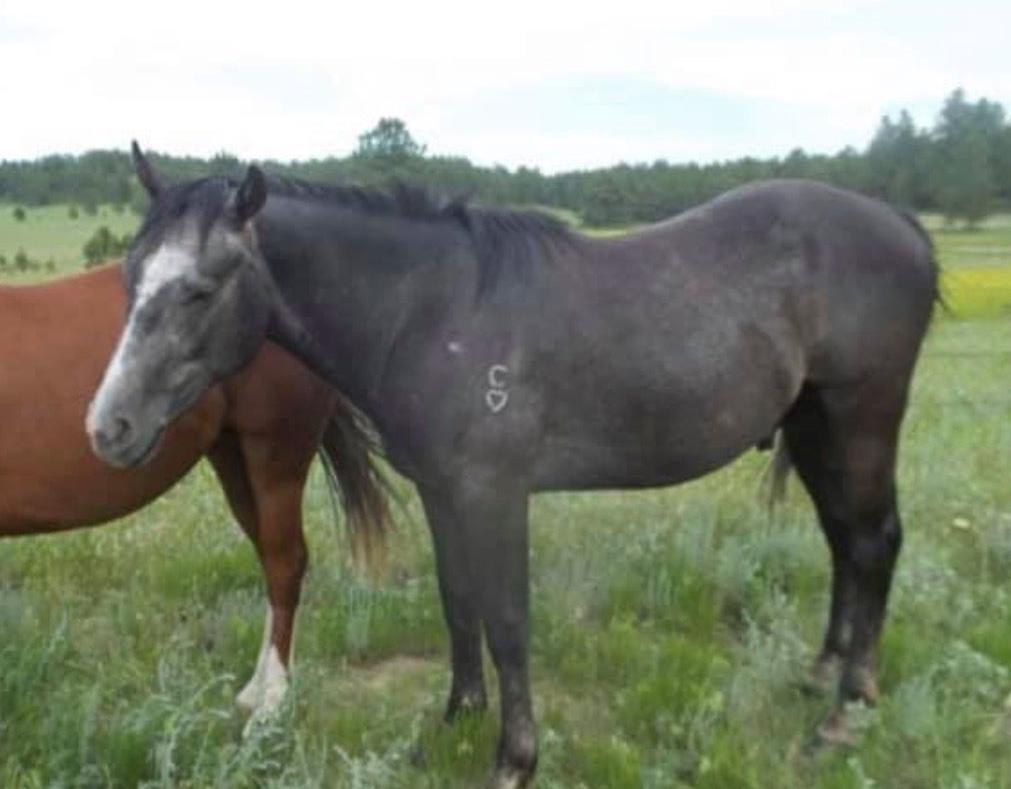 A horse named Chex is missing in Custer State Park, nearly two weeks after he bucked off a rider and ran away. 
Three riders were thrown from their horses around 4 p.m on Sept. 21 south of Badger Clark Road in Custer State Park, according to Facebook posts by Custer County Search and Rescue.
All three horses ran, but two were found Sept. 23 after returning to the French Creek Horse Camp. 
You have free articles remaining.
"Chex has not been found despite the efforts of many riders, volunteers, park rangers and other CSP staff looking for him," Search and Rescue said in a post. "We can't imagine how hard this is for Chex's owner, and we hope he is found soon."
The group was riding when they came across a hiker, who stepped to one side of the trail and crouched down to hold his dog, a rider told Search and Rescue. One horse was spooked, which caused the other two to panic. All three horses bucked off their riders, one of whom broke an arm. 
Paramedics arrived to stabilize the rider's arm before Search and Rescue transported the group in an ambulance, stationed half a mile away. 
Chex, a dark gray, 3-year-old gelding with a brand on the left shoulder, was being tracked by a cell phone that was left in his saddlebag but the battery died a few days ago. The horse was last tracked to an area south of Barnes Canyon Road and CSP 8, and is most likely in an area enclosed by Highway 16A on the north to French Creek Horse Camp and between Highway 87 on the west and the Wildlife Loop Road on the east.
Anyone who spots Chex should not try to catch him, Search and Rescue said. Instead, take a photo of the horse, even if from far away, note the location and direction of travel and report the information by calling Custer State Park at 255-4515 or Custer County dispatch at 673-8176.