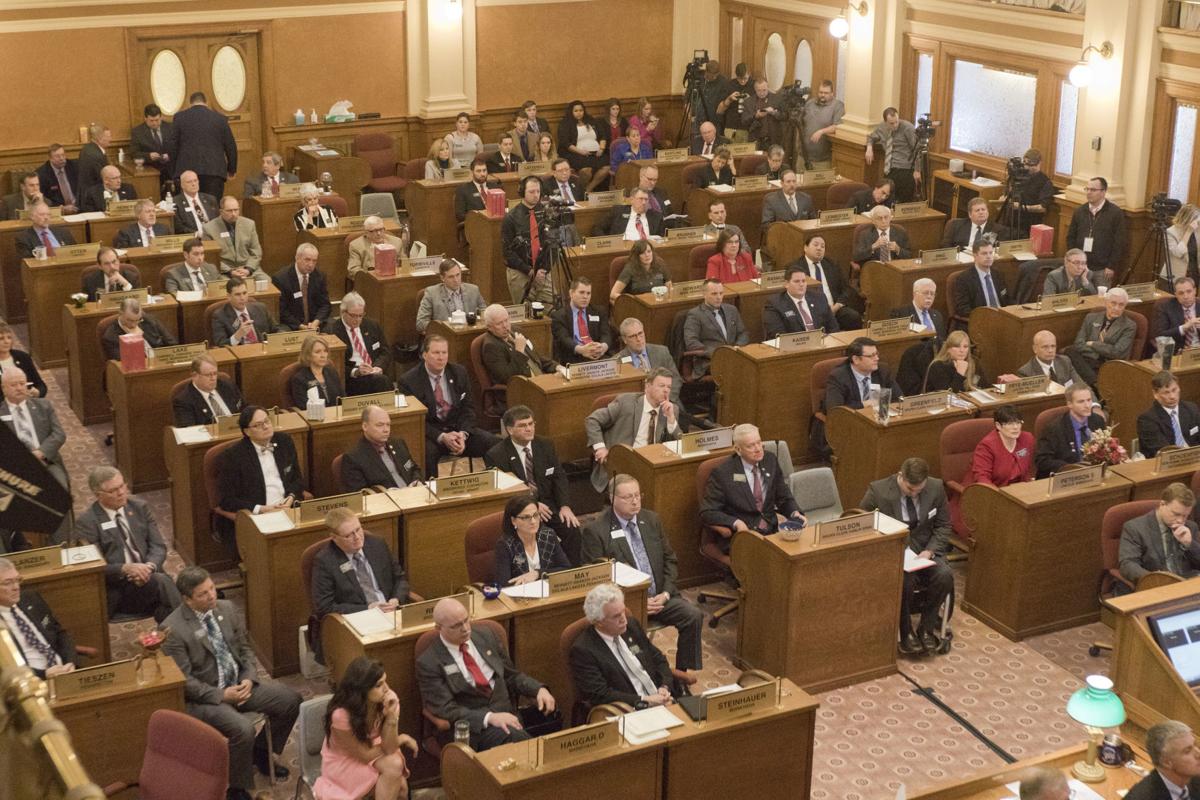 PIERRE | After a debate that centered on parental rights versus the need to protect children, the House voted 46-23 Wednesday to punish doctors who perform gender-altering surgery or provide puberty-blocking drugs to children under 16.
When presenting HB1057 to the House, bill sponsor Rep. Fred Deutsch, R-Florence, said children should be protected from the harmful effects of gender-altering therapy and surgery.
"Children cannot understand or give meaningful consent," he said.
Passage of the bill would say "it's OK for government to involve itself in the private lives of South Dakotans," said Rep. Kelly Sullivan, D-Sioux Falls. "This bill is clearly and overwhelmingly an example of government overreach."
Rep. Jess Olson, R-Rapid City, said the Legislature must defeat the bill by coming down on the side of parental rights.
"Those parents have a right to make their decisions about that child," Olson said. "We need to be careful not to interfere with parental rights."
Rep. Jon Hansen, R-Dell Rapids, disagreed, calling that argument "a perversion of the whole notion of parental rights. At least let these little kids become consenting adults."
Rep. Taffy Howard, R-Rapid City, spoke about the threats of economic ramifications if South Dakota were to adopt HB1057.
"I don't believe economics should have anything to do with this debate," Howard said. "Put that aside. Don't think of that as an argument against this bill."
The economic dangers are real, according to Erin Healy, D-Sioux Falls, who cited actions against North Carolina by the NCAA, the NBA and the cancellation of dozens of conventions when that state passed a transgender bathroom bill.
Healy accused the bill's backers of spreading false narratives about surgeries performed on minors in South Dakota.
"Their parents and their doctors are pleading for protection from this bill," Healy said.
Rep. Rhonda Milstead, R-Hartford, said stories from patients who have undergone gender-altering procedures often include regrets about undergoing the surgery or the therapy.
"They wish they had more information," Milstead said. "They wish they could turn back the clock."
Lawmakers have also heard about the threat of lawsuits if the state enacts HB1057. Rep. Lee Qualm, R-Platte, read a letter from Liberty Counsel, a nonprofit litigation, education, and policy organization. In the letter, Liberty Counsel said it would defend the state of South Dakota at no charge if it is sued because of the passage of HB1057.
Rep. Ryan Cwach, D-Yankton, said despite Liberty Counsel's offer, the state's taxpayers would still end up paying for litigation. Cwach noted recent laws that have been passed by the Legislature only to be struck down by the courts. In those cases, Cwach said, the state ended up paying the ACLU's attorney fees.
"I don't think South Dakota will be able to defend this law in court," Cwach said.
The bill was endorsed by the House on a vote of 46-23 and now goes to the Senate.
Get local news delivered to your inbox!
Subscribe to our Daily Headlines newsletter.