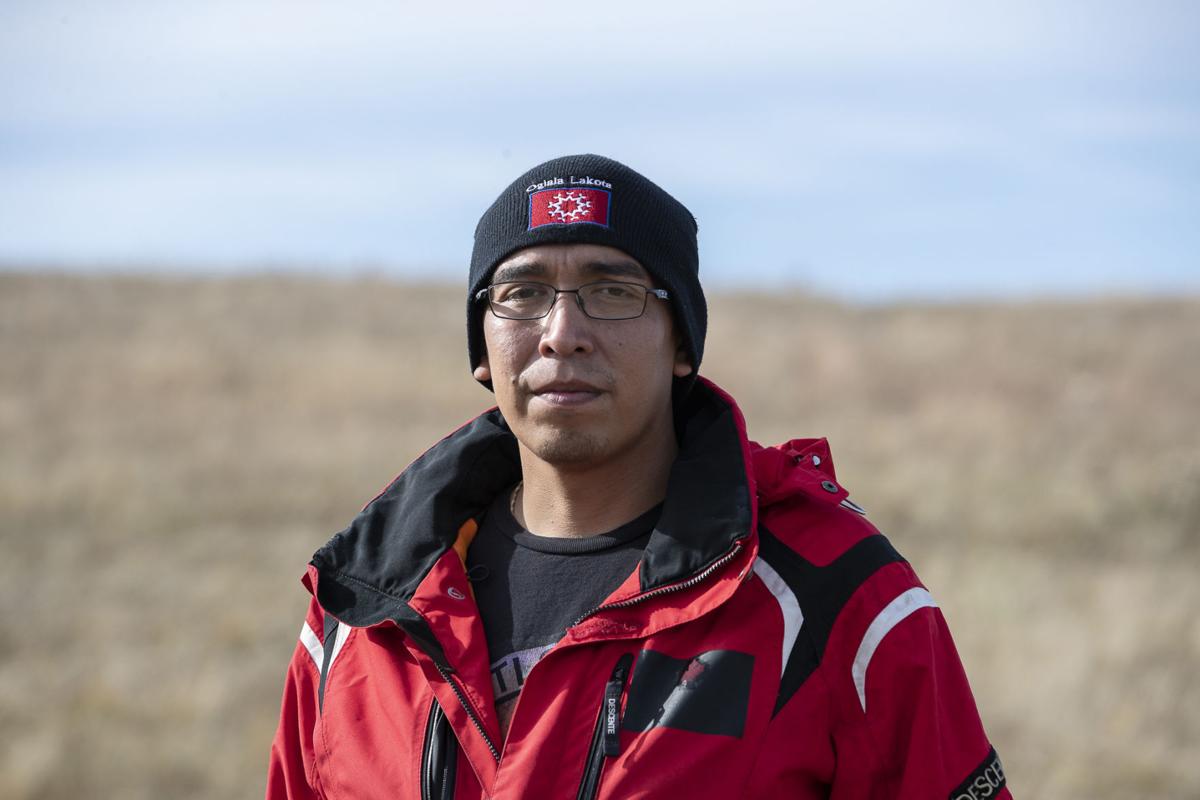 An impeachment hearing will be held in September after the president of the Oglala Sioux Tribe was accused of having inappropriate contact with a 17-year-old boy.
The complaint against Julian Bear Runner was sent to the Secretary's Office on Aug. 19, said Secretary Jennifer Spotted Bear.
She then forwarded the complaint — written and signed by the father of the alleged victim, who is now 18 — to the tribal council.
The council voted at a special Aug. 24 meeting to suspend Bear Runner without pay and to hold an impeachment hearing, Spotted Bear said. Those decisions were based solely on the complaint, not any testimony from Bear Runner or the 18-year-old. Spotted Bear did not have the vote count available with her. 
The hearing — which will be overseen by a tribal judge — is set for 10 a.m. on Sept. 14 at the Prairie Wind Casino near Oglala, Spotted Bear said. The 18-year-old, Bear Runner and others can choose to testify and will have to answer questions by the judge and council. But Bear Runner and the 18-year-old won't have lawyers to cross examine witnesses.
Robert Ecoffey, chief of the Oglala Sioux police, said he can't comment on whether the 18-year-old has also filed a criminal complaint.
Bear Runner did not return messages asking for comment. 
The Journal obtained a copy of the complaint that redacted the names of the 18-year-old and his father. The father wrote that he sent the secretary a copy of the allegations his son made in a Facebook post. The Journal has seen the post but is not naming the son since he is an alleged victim of sexual misconduct.
The father accused Bear Runner — who is in his 30s — of grooming his 17-year-old son by contacting him over social media and once rubbing his thigh. The father said Bear Runner groomed his son in order to prepare him for inappropriate sexual touching in a motel room once his son turned 18.
The father said his son delayed sharing what happened to him when he was 17 because he only recently gained the confidence to speak up after attending therapy. He will be available to testify at the hearing.
Bear Runner was suspended in July after some council members were upset they couldn't reach him after he issued a 72-hour coronavirus lockdown. That 30-day suspension was paid and did not involve a vote about whether to set an impeachment hearing.
The president also faced criticism from council and tribal members when he was arrested in May for allegedly driving while drunk and threatening a man. Bear Runner has pleaded not guilty. The tribe's attorney general did not respond to questions about the status of Bear Runner's case. 
Bear Runner is the second elected Oglala Sioux official to face impeachment in recent years. Darla Black, Bear Runner's former vice president, was impeached in November 2019 after three former employees accused her of creating an abusive and hostile workplace environment.
Get local news delivered to your inbox!
Subscribe to our Daily Headlines newsletter.