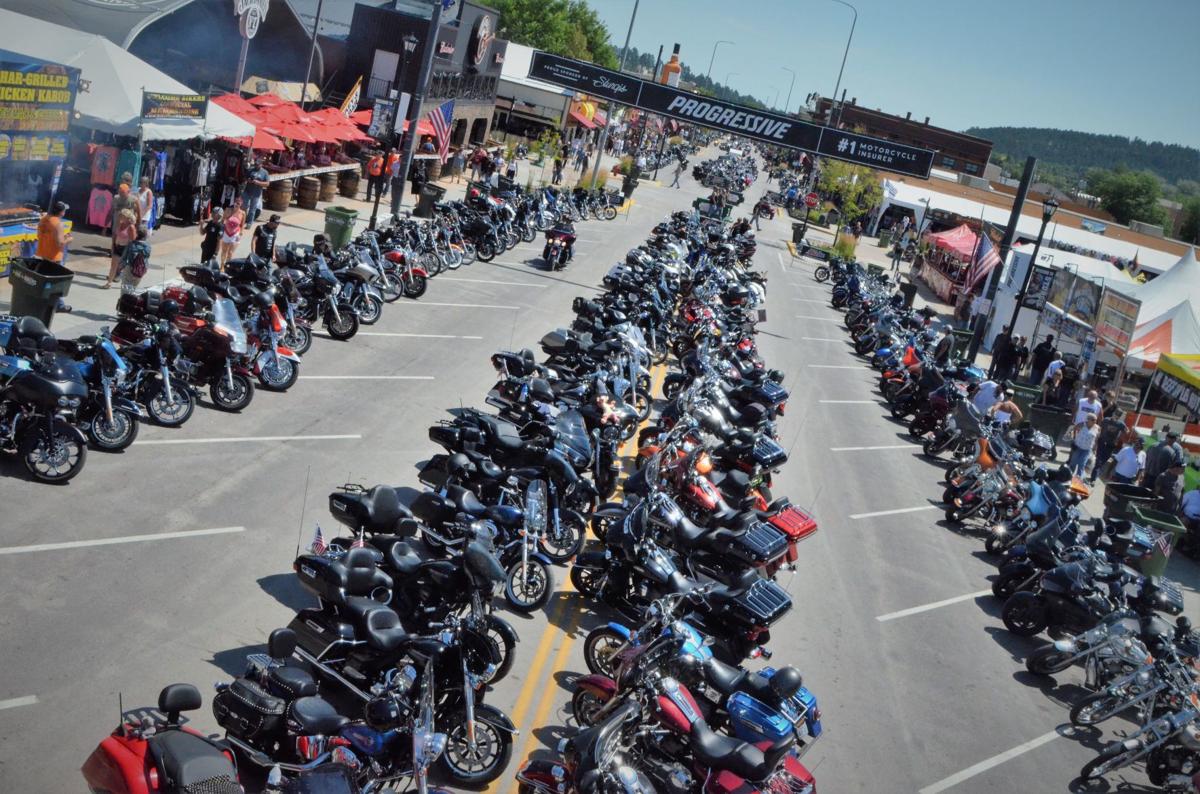 Sturgis City Manager Daniel Ainslie said Wednesday's federal court ruling related to trademark use of the word Sturgis during the annual motorcycle rally will have a "substantial" effect on charitable donations generated by the sales of officially licensed rally products.
In the latest turn in a complex, nearly decade-long court battle over Sturgis motorcycle rally trademarks, federal Judge Jeffrey L. Viken of Rapid City on Wednesday affirmed an earlier circuit court ruling use of the word "Sturgis" invalid as a trademark.
"The adverse impact of this latest ruling on dozens of local charities is not yet known, but it is anticipated to be substantial," said Ainslie, in a emailed statement released Thursday afternoon.
Last year, the 79th Sturgis motorcycle rally generated nearly $630,000 in donations to local charities, including proceeds from the sale of officially licensed products, such as T-shirts and other souvenirs incorporating the word Sturgis, that vendors must pay a licensing fee and a percentage of sales.
Ainslie said while the city was not a part of the lawsuit, the city will continue its long-standing support of local charities through the rally.
"The city will now bring focused attention to how rally related industries throughout the Black Hills can bridge this new gap in funding for those local charities," Ainslie said in the release.
Viken's order also sought cancellation of trademarks of the term Sturgis by the U.S. Patent and Trademark Office in Virginia.
Viken's decision affirmed an earlier ruling by the 8th Circuit Court denying an appeal by Sturgis Motorcycle Rally, Inc., also known as SMRI, an entity created by the Sturgis Area Chamber of Commerce in 2010, to license use of the terms "Sturgis" and "Black Hills" on vendor products sold in relation to the annual Sturgis motorcycle rally.
In 2011, SMRI filed a lawsuit seeking to stop Rushmore Photo & Gifts owners Paul and Carol Niemann and their son Brian Niemann from using the word Sturgis on rally products it produced and sold.
In 2015, a jury found in favor of SMRI, awarding a judgment of $912,500 in damages but that award was later vacated by a judge.
In February, the 8th Circuit Court ruled the use of the Sturgis trademark to be invalid.
Attorney's for SMRI appealed, asking the court to reconsider the February ruling.