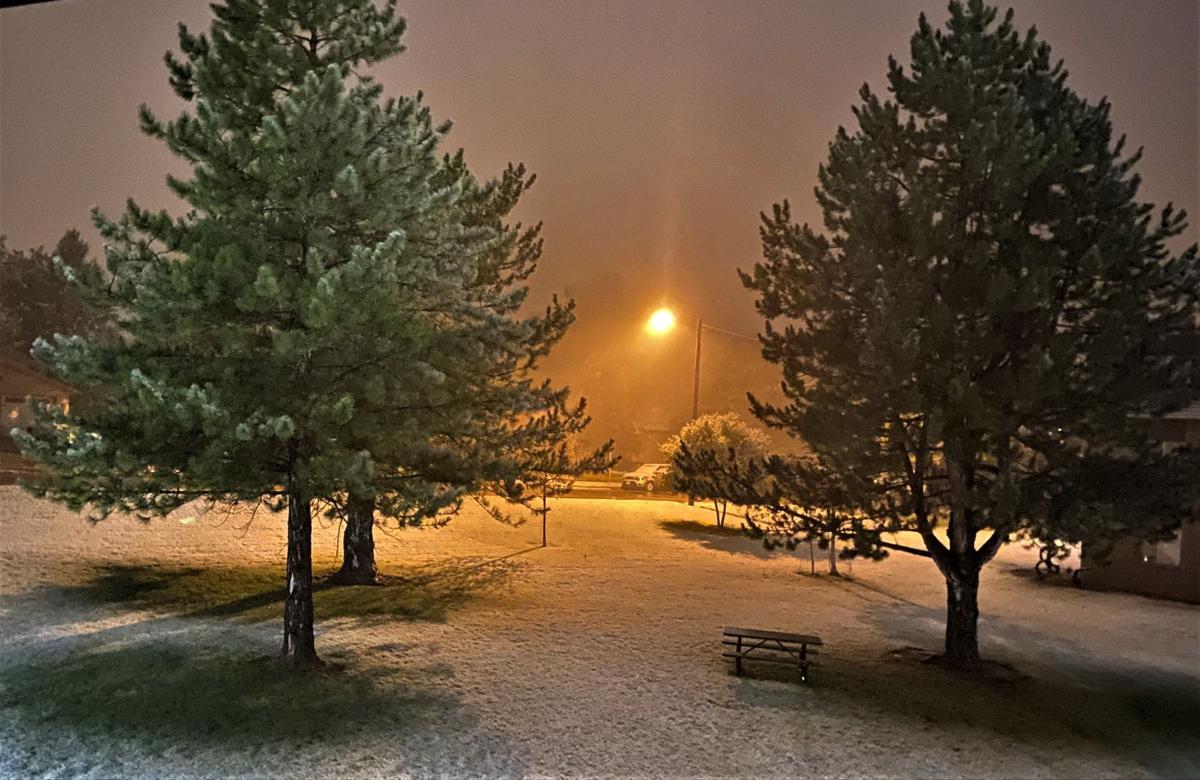 Rapid City and portions of the Black Hills shattered weather records over Labor Day weekend with temperatures reaching the triple digits Saturday and then gradually changing over to snowy weather Monday.
According to the National Weather Service, Monday's wintry climate set five new records in downtown Rapid City and three at Rapid City Regional Airport.
Downtown set a new record low for Sept. 7 with a temperature of 31 degrees. The previous record was 91 years ago, when downtown had a low temperature of 34 degrees in 1929. Monday's temperatures also marked the earliest freeze on record, previously met on Sept. 11, 1921 and Sept. 11, 2014.
The record for the earliest measurable snow used to be Sept. 11, 2014, too, until 0.6 inches of the white stuff fell on downtown Monday. Downtown also received a new record for Sept. 7 precipitation, with 0.96 inches falling Monday. The previous record for Sept. 7 was in 1951, with 0.55 inches of precipitation.
Rapid City Regional Airport also set a new record low temperature, precipitation and the earliest freezing temperatures.
Elsewhere in the Black Hills, the National Weather Service said 15 inches of snow fell at Terry Peak between Monday and Tuesday afternoon. Nemo received 11 inches, Lead had 10 inches of snow recorded and Rockerville had 9 inches. Hill City, Custer and Deerfield Lake each received 8 inches of snow.
The unseasonably cold weather is expected to last through mid-week from widespread frost Wednesday morning to much warmer temperatures by the weekend. The National Weather Service said Rapid City is expected to climb back to the mid-70s by Saturday.
Get local news delivered to your inbox!
Subscribe to our Daily Headlines newsletter.