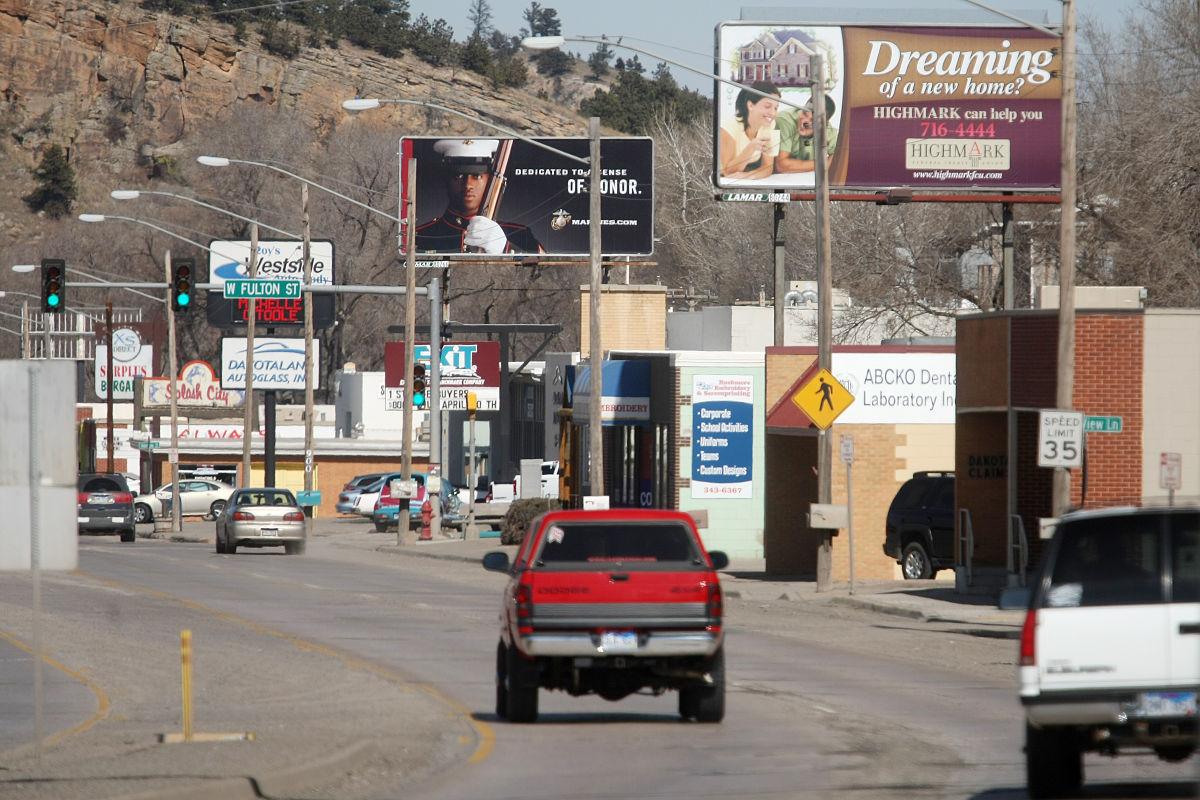 A long legal battle between the city of Rapid City and Lamar Advertising over electronic billboards has been resolved with a dismissal that removes the city from any liability for money damages.
The judge's ruling was issued Monday and was the subject of a Tuesday news release from the law firm that defended the city.
"The court's ruling sends a clear message to large, out-of-state businesses that they cannot simply come into our city and bully their way through the judicial system in a concerted effort to penalize the city and its electorate for enacting reasonable regulations and law," said a statement in the news release from G. Verne Goodsell, of the Goodsell Quinn law firm in Rapid City and lead counsel for the city. 
The controversy began in 2011 when a group of citizens known as Scenic Rapid City proposed two ordinances to regulate new construction of electronic or digital illuminated signs, The Citizens' Billboard Control Initiative and The Citizens' Reform Initiative for Billboard Sign Credits.
Voters approved the ordinances in a June 2011 election.
In August 2011, Lamar Advertising Co. and TLC Properties Inc., doing business as Lamar TLC Properties Inc., a Louisiana corporation, claimed in a lawsuit that the ordinances amounted to an illegal taking of private property without just compensation.
The case went to trial in November 2014. At the conclusion of the four-day trial, Judge Jeffrey Viken requested briefs from both sides before ruling.
In the ruling issued Monday, Viken found that the "plaintiffs failed to plead a plausible claim for entitlement to damages."