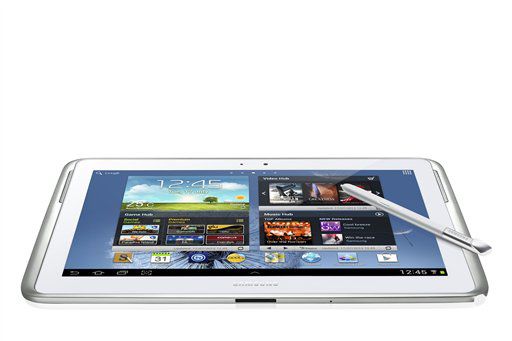 Two federal lawsuits filed from inmates in South Dakota state prisons allege the tablet computers issued last year by the Department of Corrections as cost-saving replacements are blocking users' access to the courts.
The state opted for the tablets in lieu of paying a lawyer and paralegal and furnishing a law library, but the lawsuit claims tablet software is prone to malfunctions. 
On Tuesday in U.S. District Court in Rapid City, Rex Gard, a former rural Sturgis man imprisoned in the Mike Durfee State Prison in Springfield since 2005, sued Brent Fluke, Warden of the Mike Durfee State Prison, and Attorney General Marty Jackley claiming the tablet computers, which are to provide access to legal databases housed in a Lexis/Nexis software application, aren't doing the job the state said they'd do last fall. 
"The Lexis/Nexis application has been, despite frequent assurances that repairs were underway, only intermittently active since 2017, leaving many inmates with no access to the case law and statutes theoretically available on the tablets," said Gard's lawsuit.
He's not the only one having problems. 
In May, another inmate at the same prison, Winston Brakeall, filed a federal lawsuit in Sioux Falls against state Department of Corrections Secretary Dennis Kaemingk, the Director of Prison Operations Bob Dooley, and two correction officers.
That suit alleges the shuttering of the law library, canceling of a paralegal and attorney's contracts left him — not a trained legal professional — unaware that he had improperly filed a grievance under the Americans with Disabilities Act protesting prison conditions. 
"But for the denial of access to legally-trained individuals and an adequately sourced legal library, Brakeall would have been advised or discovered that the same factual allegations regarding his bed and cell conditions would support a viable failure-to-accommodate claim under Title II of the ADA," says the complaint, filed by his court-appointed attorney, Alex Hagen.
A Journal review suggests a third complaint last October was also made to prison officials about the malfunctioning devices.
Officials with Global Tel Link and Lexis/Nexis did not respond to emailed requests for comment. The Department of Corrections declined a request to comment but issued a link to information on the tablets, stating the devices will be utilized for "legal research" and have no cost to the state. Revenue for the devices are paid through user fees.
But, in the Brakeall case, an Oct. 30 trial is scheduled, and the state may then find out whether its decision to deliver legal access through tablet computers was successful. 
Last September, Secretary Kaemingk announced the state would end its $135,400 legal aid contract and would clear out the law libraries. Inmates, the DOC insisted, could access necessary legal documents to help them in filing appeals or other civil documents — such as divorce or custody paperwork — through their GTL tablets, which had been introduced earlier in 2017.
In addition to providing fee-based access to games, music and e-books, the information sheet disseminated by the DOC said, "The tablets also have other features such as a calculator, document link (in order to view the policies/memos), and access to Lexis/Nexis for legal research. Other features such as a dictionary may be made available in the future."
Under the Fourteenth Amendment, states must guarantee inmates the right to "adequate, effective, and meaningful" access to the courts. But how access is provided varies widely from state to state. In fact, South Dakota may be a leader in providing a state-financed part-time attorney and full-time paralegal, in addition to law libraries. Kaemingk said the only other state to provide that was Rhode Island.
Michelle Bonner, executive director of the DC Corrections Information Council and a member of the National Legal Aide and Defender Association, said it is rare for states to finance legal teams within the prisons.
"That's actually amazing that the state is paying somebody who will be fighting against them in court," Bonner said, by phone Wednesday. "I can see why they (the state) would want to get rid of that arrangement."
How South Dakota prisons wound up with a legal team is unclear, but it was held up by a 1999 dispute between then-Gov. Bill Janklow and then-Secretary of Corrections Jeff Bloomberg with inmates at the Springfield prison after the state shuttered its law library.
In that opinion, Judge Lawrence L. Piersol, who is also the judge for Brakeall's Oct. 30 trial, paraphrases the thoughts of Bloomberg, saying, "He believes even if the inmates have a 'stack of books, they're going to need somebody to help them interpret that for them.'"
It appears as if the past is repeating itself in South Dakota prisons.
In charging documents filed by Brakeall's attorney, he said the law books are located in a "locked room" and the tablets have "unreliable service" and provide a "narrower range of legal resource materials." He also alleged the prison charges printing costs of 25 cents a page and computer time per week has been reduced from nine to two hours.
Gard says Lexis/Nexis consultants and GTL techs have visited the Springfield prison in response to device glitches and explained "nothing can be done." Without installing new antennae and other network equipment, one GTL tech told Gard, network access cannot be improved. He quotes a Lexis/Nexis consultant saying the application was "formatted for true computers" and won't run on the limited tablet devices.
Finally, Gard asserts the books in the law library in Springfield were "damaged and largely out of date" but were still better than tablets that are "prone to lock-up and require frequent rebooting."
Weeks after the decision was announced last October, another inmate, George Gutierrez Luna, sent a letter to SDDOC staff requesting they reinstall the "prison contact library and paralegal." Ultimately, a federal magistrate judge dismissed the case when Luna was ordered to file a legal complaint — not a letter — and refused to do so.
James Moore, attorney for Brakeall, has until mid-July to file a motion in response to Brakeall's complaints, so a better understanding of the state's defense will be known then. Gard's lawsuit has yet to receive a hearing. Both Brakeall and Gard say the computers have significantly hampered their claims in other cases.
Gard was convicted in 2005 for embezzlement from Spearfish businesses and sentenced to nearly 30 years in prison. Brakeall is serving three terms of up to 50 years for first-degree rape and sexual contact with a child.