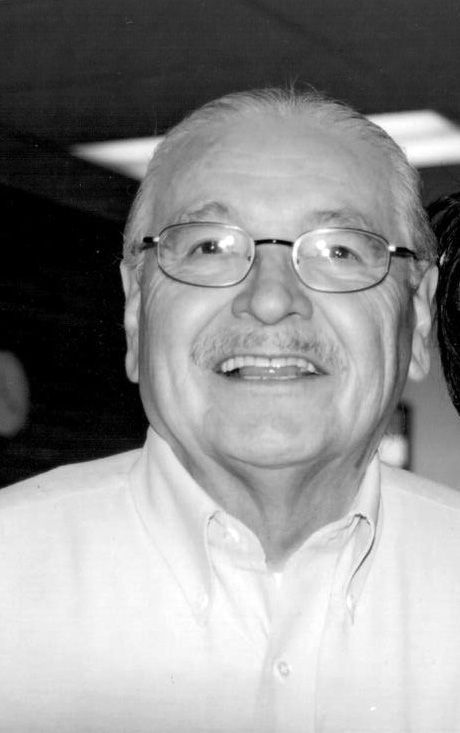 When the foundation he created raises $3 million — and Tim Giago has no doubt that will happen — he wants to see the Wounded Knee land he buys on the Pine Ridge Indian Reservation transformed into a tourist attraction.
Giago, longtime publisher of the Native Sun News and a leader in the Native American community, said on Tuesday he has reached an agreement with the owner of the Wounded Knee land, Jim Czywczynski of Rapid City, to buy 40 acres at the site of the massacre 125 years ago.
The plan, Giago said, is to turn the land over to a trust "in the name of all nine tribes of the Great Sioux Nation." The board of that governs the property would make decisions as to how to use it, Giago said, but he foresees such features as a museum, a pavilion for Native Americans to sell arts and crafts, a new trading post and campgrounds.
"It would create badly needed jobs in and around Pine Ridge," he said, and draw tourists from around the world.
The museum he envisions would have many rooms that individual tribes could use to commemorate mass killings they endured. "It would be to teach the history," Giago said, "some of the things that were not so glamorous."
The foundation he created is called the National Historic Site of Wounded Knee Inc., and Giago said its treasury is beginning to fill: Ray Hillenbrand, owner of the Prairie Edge Trading Co. & Galleries in Rapid City, contributed $25,000.
"We have a long list of what I think will be good donors," Giago said. "It is for a very good cause."
He expects fundraisers to be organized in Washington, D.C., and New York.
Czywczynski, owner of the property since 1968, said he thinks Giago's foundation will come up with the purchase price in a matter of months.
"I hope it works," Czywczynski said on Tuesday. "That would be nice."
Czywczynski said he paid "well over a million" for the property, but in those days, it included the trading post (at which Giago's father worked when Giago was a child), a museum and log cabins that were destroyed when American Indian Movement activists occupied the place.
"I bought it as a business, ran it till 1973," he said, "when it was burned to the ground."
The property had been for sale before, and even attracted interest from the movie actor Johnny Depp. Czywczynski said he hadn't been actively pursuing a buyer for about a year, until Giago's offer came to light.
"Johnny Depp might still be interested," Czywczynski said, "but you never know."
For now, Giago's foundation has the exclusive right to the property, pending the raising of the money. Czywcynski is pleased with that.
"No man in South Dakota is more knowledgeable about Wounded Knee" than Giago," Czywcynski said.