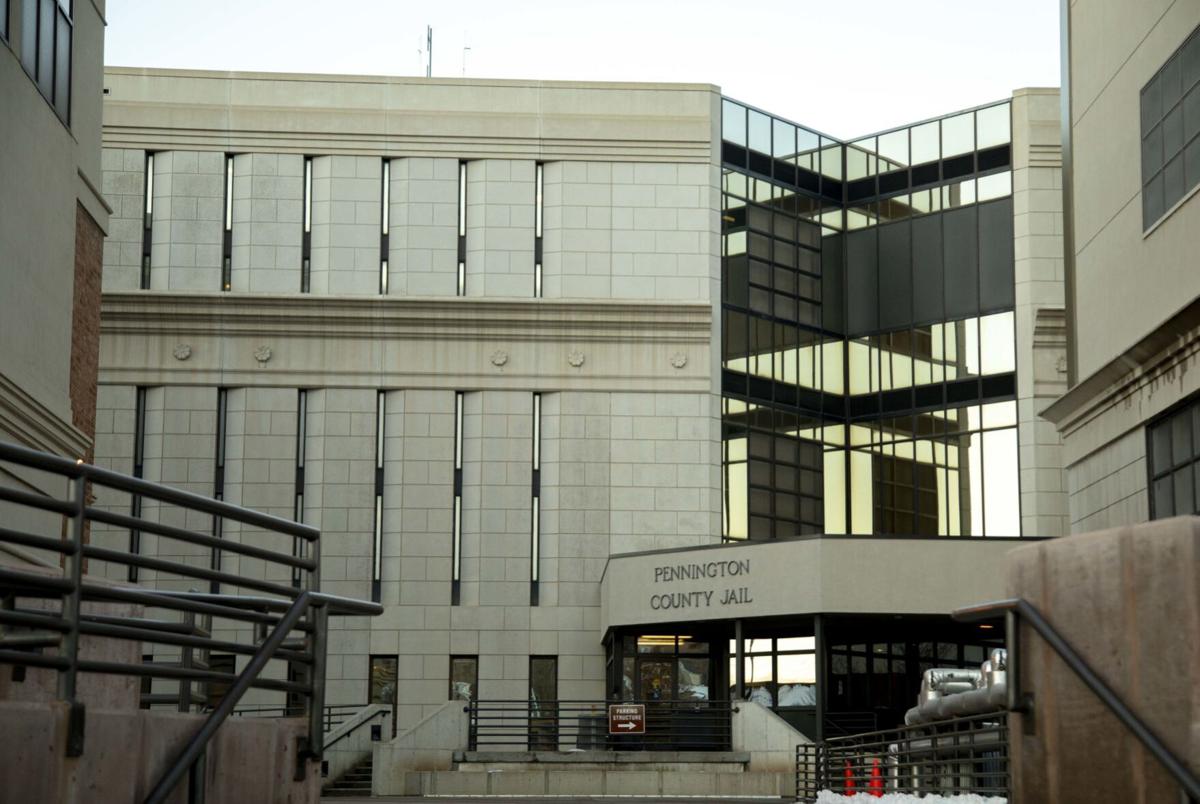 Douglas Sorensen, 63, was the first inmate to die by suicide since 2005, the sheriff's office said in a news release.
He leaves behind a wife, three children, eleven grandchildren, two great-grandchildren, eight siblings, and nieces and nephews, according to his obituary.
"We know Doug is at peace now," the obituary says. "He will be greatly missed."
Sorensen was being held in jail pre-trial after being charged with solicitation and sexual exploitation of a minor, court records show. He wrote in a letter to a judge that the charges are "100% false."
He was being held without the chance to post bond since March 17 after allegedly violating his bond conditions multiple times since November, court records show. During this time Sorensen was convicted of breaking a protection order and admitted in a letter to cutting off his ankle monitor.
Sorensen wrote multiple letters to Judge Craig Pfeifle, most recently saying he was depressed and wanted to seek help from a doctor outside of jail, court records show.
He shared in an earlier letter that he tried to kill himself but did not say if the attempt occurred when he was in or out of jail. The person who filed the protection order against Sorensen said she was afraid of him and that he'd threatened to kill himself.
An internal review found "we followed all of our standard protocols" when it comes to suicide prevention, Sheriff Kevin Thom told the Journal.
He declined to comment on the specifics of Sorensen's case but said inmates have access to counseling and mental health medication if needed. 
Thom declined to share whether Sorensen was receiving mental health treatment, was on suicide watch, if he had a cell mate, how correction officers realized Sorensen was unresponsive, and how Sorensen was able to kill himself while in a secure, guarded facility.
"If you're committed to doing that there's a potential you'll be able to accomplish that" even within a locked facility, Thom said.
Sorensen's son was also in jail when his father died, according to the jail roster. Thom declined to say if the pair was detained near each other or in communication before Sorensen's death.
The obituary says Sorensen "spent his last moments with" his son.
Thom confirmed that one of Sorensen's relatives is a corrections officer at the jail. COs are not allowed to be assigned to blocks where relatives are detained, he said.
Sorensen's most recent letter to Pfeifle was entered into the court system on March 26.
"I want to seek pro help on my depression," he wrote. "I know anyone who would be in my shoes would be depressed but I've noticed mine had gotten out of control and since I have medicine through Monument Health, It will cover the help I so need."
"I can only hope you will agree and let me seek private help," Sorensen continued. "Please help me to help myself with what's to me destroyed my life and help me get my thoughts and emotions back in place."
"I know it's time for me to ask for help — sitting in jail does nothing but make things work," he wrote.
If you are struggling with suicidal ideation or mental health these resources and referral agencies are available 24/7: 
Helpline Center: 211
National Suicide Prevention Lifeline: 800-273-8255
Crisis Care Center in Rapid City: 605-391-4863
Mental health and substance abuse services by location in South Dakota