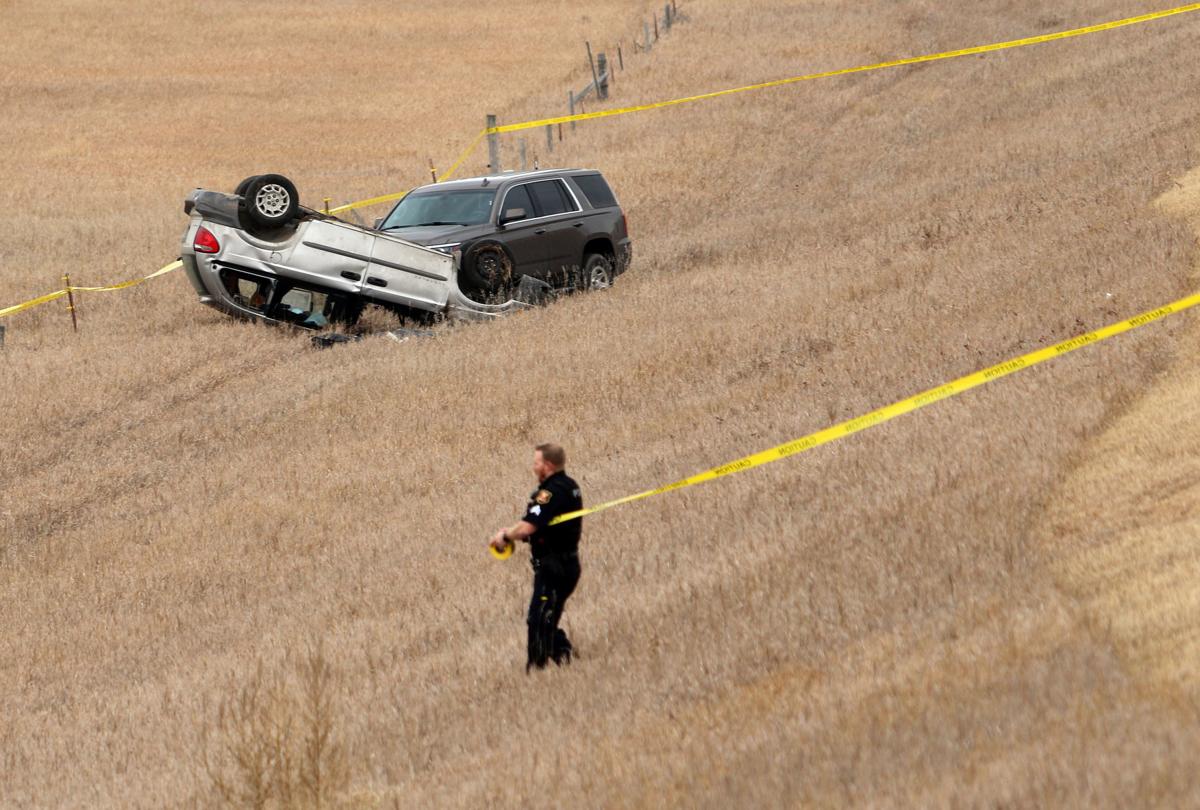 The name of the Pennington County sheriff's deputy who shot and killed a fleeing suspect Nov. 30 near New Underwood will not be released to the public, the Sheriff's Office said Thursday.
"The deputy is invoking his protections under Marsy's Law," said the office's spokeswoman, Helene Duhamel. "The new constitutional amendment affords him protections as it does any victim of crime."
Marsy's Law was approved by South Dakota voters in 2016 and amended by voters in June. It was proposed by California billionaire Henry Nicholas as part of his nationwide effort to pass victims' rights legislation in honor of his murdered sister. 
Nicholas contributed $2.09 million in campaign funds to support passage of Marsy's Law by South Dakota voters in 2016 and another $450,000 in support of amendments to the law passed in June.
Duhamel said that because the suspect in the Nov. 30 chase — 19-year-old Matthew John Lorenzen — allegedly fired shots at pursuing authorities, the deputy is a victim as defined under Marsy's Law.
The law, which is in South Dakota's Constitution, defines a victim as "a person against whom a crime or delinquent act is committed." Among the many rights granted to victims in the law is a right to privacy and "The right, upon request, to prevent the disclosure to the public ... of information or records that could be used to locate or harass the victim or the victim's family."
As is standard procedure in the case of any shooting by a South Dakota police officer, the Pennington County deputy's actions are under investigation by the state's Division of Criminal Investigation. Per the policy of the Pennington County Sheriff's Office, the deputy has been placed on administrative leave.