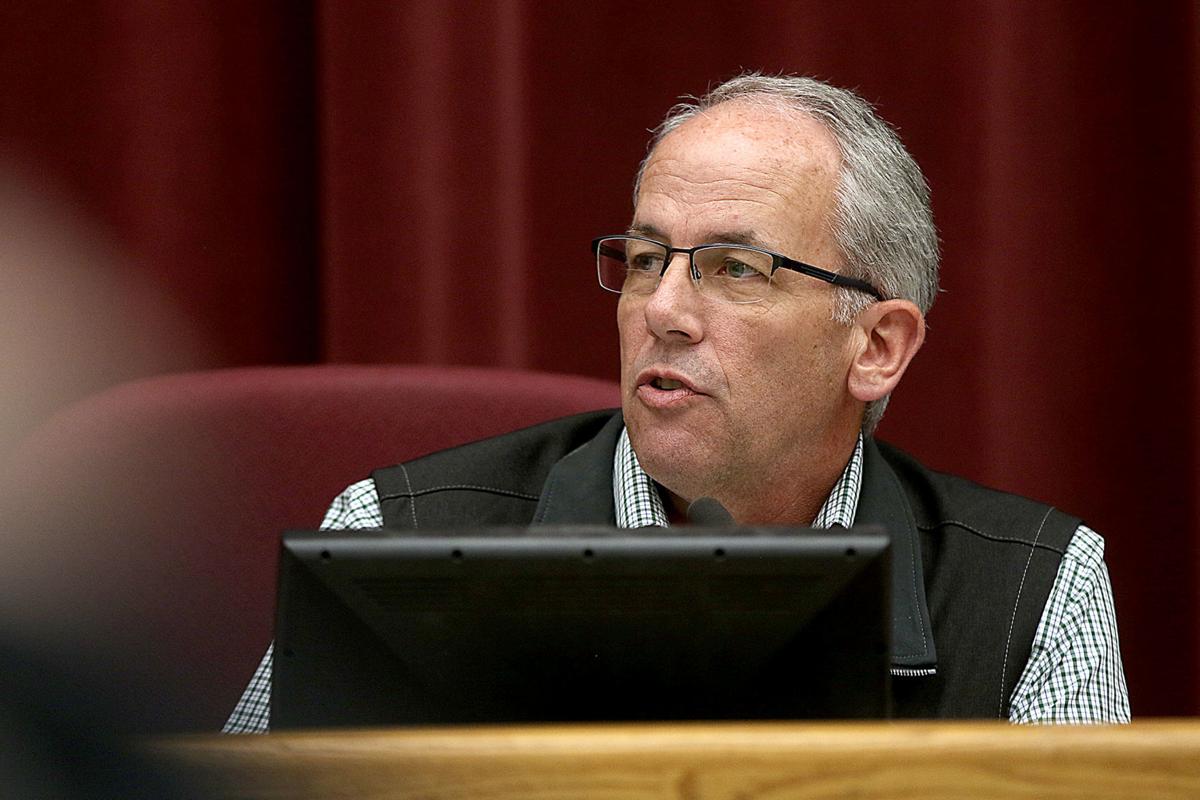 Rapid City Mayor Steve Allender did not mince words at a Wednesday news conference on how important it is for residents to practice personal responsibility in a time of a public health crisis.
"The overall assessment, and this is an opinion on my part, is that the public is just not taking this issue seriously enough," Allender said. "We are standing around, sitting around waiting for this to be over sometime in the next few days, perhaps. We are irritated that businesses are closed. Some are outwardly defying the social distance recommendations and are offering to have parties where they defy all of these things.
"One common comment from citizens is that government shouldn't run our lives and I'm going to take my chances. This is a lot of narrow-mindedness on this particular disease. You're welcome to take your chances, but you're not welcome to infect the rest of us who are trying to be safe."
The Rapid City Common Council will meet at 6 p.m. Friday for the final reading of an ordinance that will force some businesses and recreational activities to cease because of the coronavirus outbreak. If passed, the ordinance will go into effect at 7 p.m. Friday and be in effect for a period of up to 60 days unless it is repealed or revised.
Allender said based on the spread of coronavirus and residents openly defying the Centers for Disease Control recommendations, he feels that Rapid City government may have acted too late.
"With the government intervention, this is a perfect example of how government comes to a conclusion, implements some mitigation, and finds out that we should have done that a week ago. There's no way to go back a week, so we have a week where we know we haven't acted quickly enough," Allender said.
Because of some residents not acting on their own to limit exposure and mitigate the spread of coronavirus, Allender said it is unfortunate, but necessary, that government step in to take action.
"There is clear evidence to me, to the team we are working with, to the medical providers, to other states and jurisdictions that this is the time to take action on a personal and organizational/governmental level," Allender said. "Who do you want to take the action? That's my question for the public today. Whose action should it be? Are you going to take the action yourself, or are you going to wait on the government to solve this? Government doesn't do well with solving issues like this in America."
The mayor said he understands that when government takes action, it is seemed by some as an affront to freedom, justice and liberty.
"We're up against a virus, but we are also up against a human behavior that's going to make mitigating and controlling the spread and the timeline of that virus (difficult)," Allender said. "Human behavior will end up being the thing that pushes us to the out-of-control, when we're not doing a great job of mitigating this as a community or nation. You should decide if you want to take that action yourself, or push a reactive, government machine into protective mode to start regulating more and more and more."
Concerned about COVID-19?
Sign up now to get the most recent coronavirus headlines and other important local and national news sent to your email inbox daily.