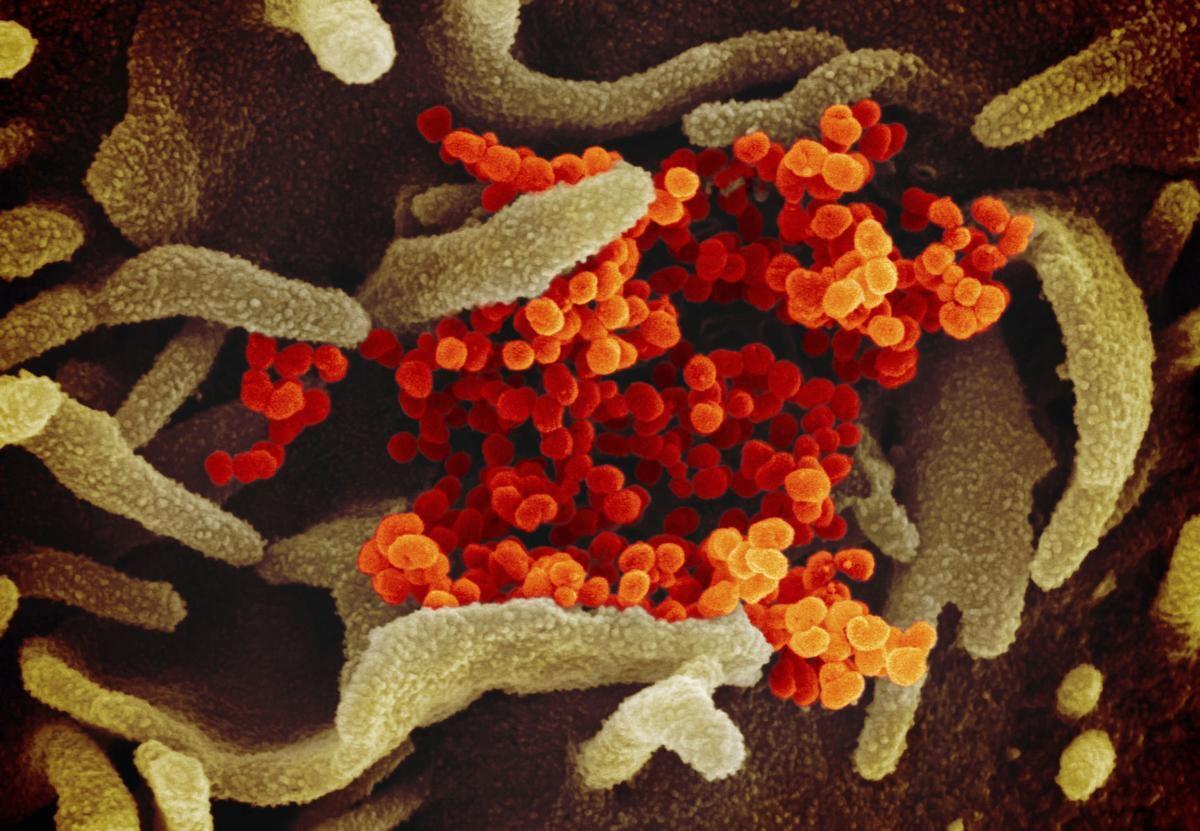 Black, Hispanic and people of Asian descent have disproportionately contracted the coronavirus in South Dakota. 
People of color comprise 20% of South Dakota's population but account for at least 54% of the state's coronavirus cases, according to state and July 2019 Census data.
The statistics are "indicative of where we've seen the most cases," Kim Malsam-Rysdon, Secretary of the Department of Health, said during a Tuesday news conference.
The discrepancies exist "probably because of the diversity down at the plant," union leader BJ Motley said of the Smithfield pork plant in Sioux Falls.
Nearly 90% of South Dakota's positive cases are from Minnehaha and Lincoln counties and about half are tied to Smithfield Foods, where nearly 80% of workers are people of color, Motley said.
There are 2,313 positive coronavirus cases in South Dakota as of April 28, according to the DOH's coronavirus website. 1,939 are from Minnehaha County while 133 are from Lincoln County. 853 Smithfield workers and 245 of their close contacts have tested positive, State Epidemiologist Josh Clayton said at a Tuesday news conference.
Race-based data was first released on Monday after Malsam-Rysdon said earlier this month that South Dakota is "not seeing a large racial disparity" in COVID-19 cases. 
Other states are also seeing racial discrepancies in who is contracting and dying from the virus. Black people have been particularly hard hit in some states while Native Americans are greatly impacted in New Mexico and Arizona. 
2.4% of South Dakotans are black but comprise 20% of COVID-19 cases while 4.1% of the state is Hispanic but account for 18% of cases. 1.7% of the population is of Asian descent and that group comprises 12% of the state's cases.
84.8% of South Dakotans are white but comprise 32% of COVID-19 cases. Native Americans are also underrepresented in coronavirus cases. 9% of South Dakotans are Native American but account for 4% of people with the virus. Native American governments, organizations and citizens are taking strict measures to prevent and prepare for COVID-19, the Journal previously reported.
The DOH says 14% of people with coronavirus are "other" which includes people of races not listed or if race was not reported, said spokesman Derrick Haskins.
The Census allows people to identify as Native Pacific Islander and multi-racial — categories not listed in the South Dakota data. Neither the state nor Census has a category for people who identify as Middle Eastern.
Motley — president of UFCW Local 304A which Smithfield is a member of — said the company provided him with a racial breakdown of the plant's 3,689 workers on March 5. He said the demographics shouldn't have changed much since then.
The plant's workers are 47% black, 20% white, 16% Hispanic, 15% of Asian descent, 1% Native American, and less than half a percent Native Pacific Islander or multi-racial, according to data he shared with the Journal. 
Motley said a majority of the workers live in Minnehaha and Lincoln counties. He also said that a majority — including the white workers — are migrants or refugees from "all over" the world who speak more than 80 languages and dialects.
Smithfield plant management says staff speak about 40 languages, the top 10 being English, Spanish, Kunama, Swahili, Nepali, Tigrinya, Amharic, French, Oromo and Vietnamese, according to a CDC report. Kunama, Tigrinya, Amharic and Oromo are most commonly spoken in Ethiopia and Eritrea, while Swahili is mostly spoken in east-central Africa.
Motley said some workers are afraid that others from their communities will be targeted by people who think their entire culture is responsible for the virus. He also said that some workers felt hurt and "singled out" by comments made by Gov. Noem on Fox News.
"I think the state is trying to say it's a community thing and it doesn't come from the plant," Motley said. "But it actually started out in the plant and after that if it spread among the community — it spread."
Motley said he knows the outbreak first originated and spread within Smithfield based on speaking with the first worker who contracted the virus.
Noem also said: "We believe that 99 percent of what's going on today wasn't happening inside the facility, it was more at home, where these employees were going home and spreading some of the virus because a lot of these folks that work at the plant live in the same community, the same building, sometimes in the same apartment."
Maggie Seidel, senior adviser and policy director to Noem, told the Journal that Noem made the comment in the context of the plant already being closed and cases now being tied to community spread.
However the statistic does not appear to be based on any actual source, and people can begin to develop systems and test positive days after being infected. The Argus Leader also reported that some cleaning and processing crews worked at the plant through the 14th.
Noem's comments came to attention after BuzzFeed News reported that two Smithfield spokespeople pointed to her Fox news appearance. The article said a Smithfield spokeswoman also said it's hard to know "what could have been done differently" to prevent the outbreak given the plant's "large immigrant population" and that "living circumstances in certain cultures are different than they are with your traditional American family."
BuzzFeed did not say whether the spokeswoman explained what she meant by a "traditional American family" and how living circumstances may differ for Smithfield workers.
Labor and community leaders told South Dakota Public Broadcasting on April 16 that workers were always aware of the personal steps they could take to prevent contracting and spreading the virus to others. One worker even slept in her car to prevent passing it along to her family.