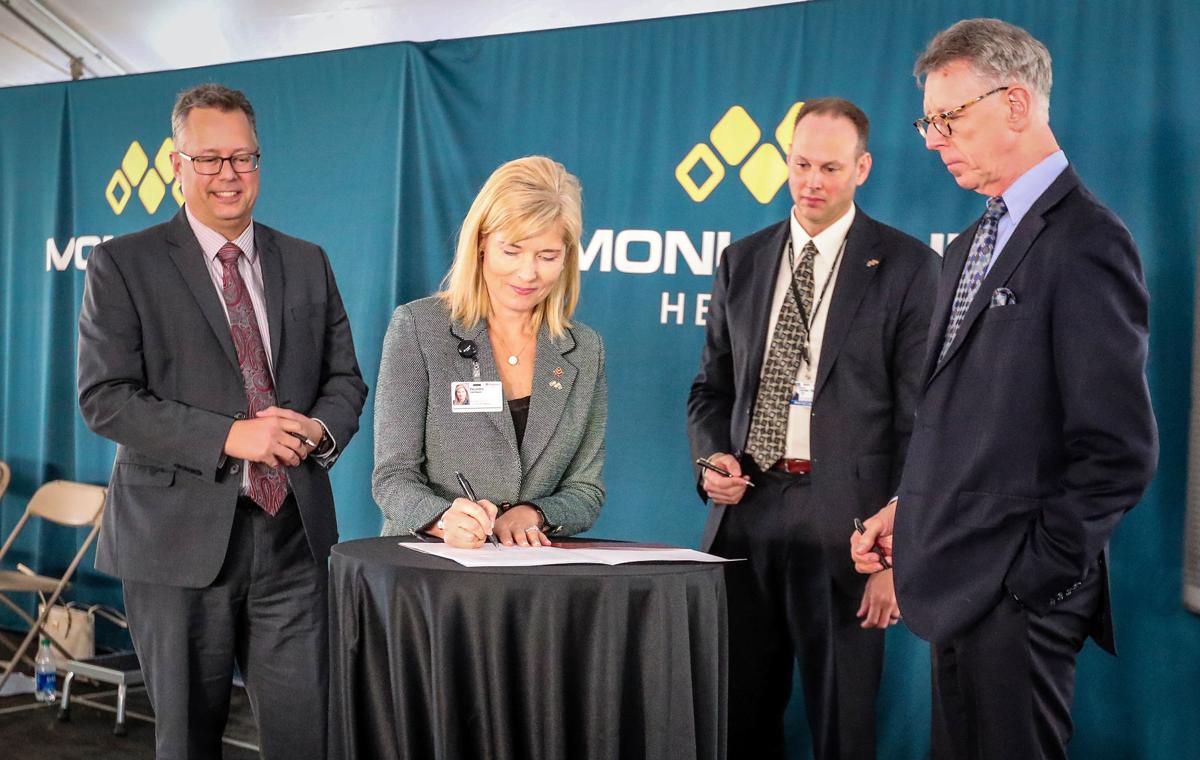 Rapid City-based Regional Health on Friday officially changed its name to Monument Health and joined the Mayo Clinic Care Network, becoming part of a worldwide network of independent health care systems with special access to the renowned Mayo Clinic's knowledge and expertise.
Physicians from Monument Health can combine their understanding of their patients' medical needs with Mayo Clinic expertise so patients get the care they need and close to home at no additional cost.
"Mayo Clinic is a world-class leader in health care," Paulette Davidson, president and CEO of Monument Health said in a news release. "We are thrilled to be selected to join the Mayo Clinic Care Network. This reflects our focus on delivering high-quality, patient-centered care."
Monument Health is the first hospital in South Dakota to become a member of the Mayo Clinic Care Network, a group of health care systems that have special access to Mayo Clinic's knowledge and expertise. Monument Health remains an independent health care system.
As a member of the Mayo Clinic Care Network, Monument Health has access to a variety of network services such as AskMayoExpert, a point-of-care tool that offers concise clinical information on hundreds of conditions, eConsults that allow Monument Health physicians to connect with Mayo Clinic specialists on specific patient cases, and eBoards that enable Monument Health medical teams to discuss complex cases in live video conferences with a panel of specialists from Mayo Clinic and other care network hospitals.
Monument Health can also use Mayo Clinic's patient education materials and access opportunities for professional development and continuous medical education.
Created in 2011, the Mayo Clinic Care Network has more than 40 member organizations across the U.S. and in Asia, Mexico and the Middle East.
"We are pleased to welcome Monument Health to the Mayo Clinic Care Network," said Mark Larson, M.D., medical director, Midwest Region, Mayo Clinic Care Network.
"Monument is rooted in this community and we look forward to sharing our knowledge to benefit patients through you, their trusted provider, close to home," said Larson, in a release.