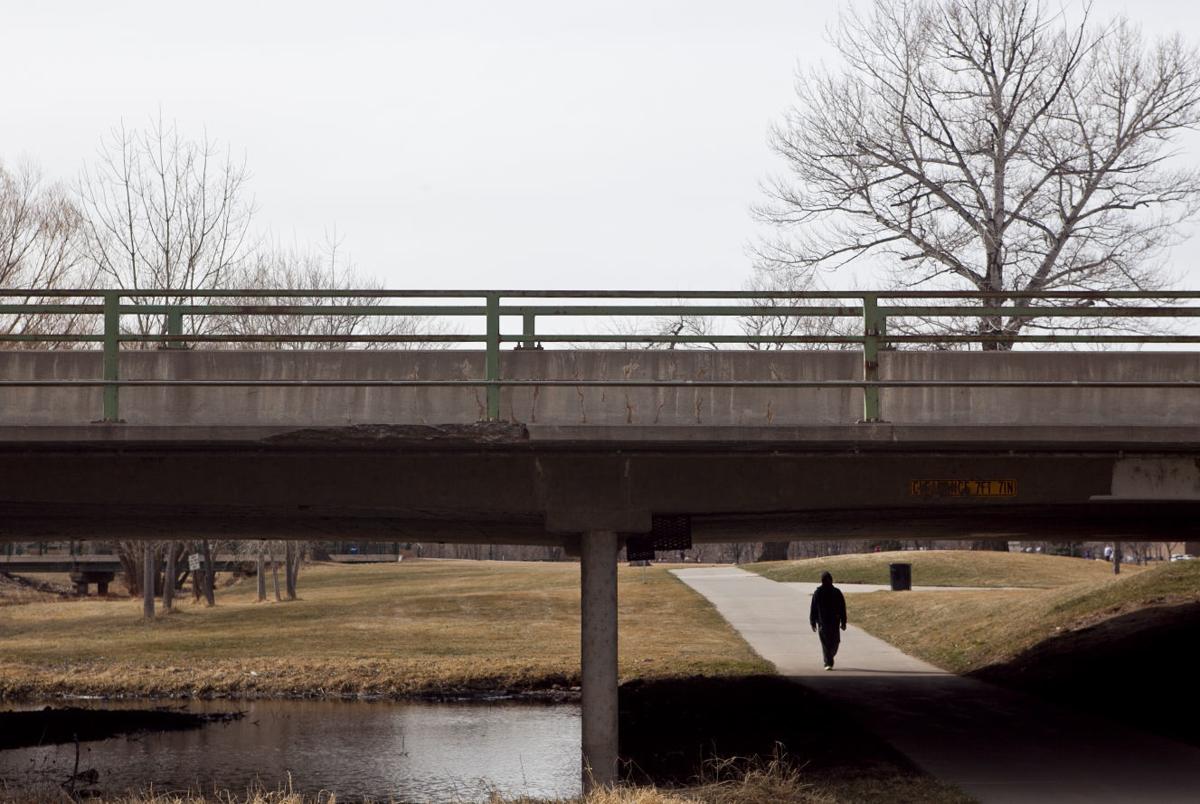 Fewer homeless South Dakotans were counted in a one-day snapshot survey in January 2019 than in the previous year, according to a newly released report.
The South Dakota Housing for the Homeless Consortium on Thursday released its 2019 Statewide Homeless Count results from a 24-hour survey taken on Jan. 22. In their survey, the consortium found that 995 people were homeless in South Dakota that day, compared to 1,159 in 2018 — a decrease of 14 percent.
But the number of homeless people recorded in the consortium's yearly surveys fluctuates year to year. In 2017, 955 people were on the streets. In 2016, 1,186. The numbers have gone up, then down, nearly every year that the study has been documented.
Sioux Falls and Rapid City each contained approximately one-third of the state's total homeless population in 2019: 322 in Rapid City and 334 in Sioux Falls.
Of all 995 homeless people surveyed in 2019, nearly 61 percent were male compared to 39 percent female. Nearly three-quarters were adults above 24 years old, 19 percent were children under 18, and 7 percent were ages 18-24.
Approximately 61 percent of the homeless population was American Indian, though American Indians only make up 9 percent of the state's population, according to the U.S. Census Bureau. Nearly 29 percent of the homeless population surveyed was white.
Additionally, 147 adults surveyed said they were survivors of domestic abuse. Serious mental illness was reported by 93 homeless adults, and 85 had a substance abuse disorder. Sixty-six people surveyed were veterans.
According to the consortium, the survey included homeless individuals who were sheltered in emergency shelters, transitional housing or motels, and unsheltered individuals staying in vehicles, on the streets or in places otherwise not meant for habitation. Of those surveyed on Jan. 22, 76 percent were sheltered, while 24 percent were not.
One hundred of those surveyed were chronically homeless, making up 10 percent of the total homeless population in the state.
On the night of Jan. 22, the overnight low temperature in Sioux Falls was 13 degrees, according to The Weather Channel. In Rapid City, it was 20 degrees.
The consortium said in its Thursday release of the report that one-day snapshots like their study are likely to under-count the state's true homeless population. The counts, they said, "are heavily influenced by factors such as county coverage, number of volunteers, and the greatest factor weather."
Get local news delivered to your inbox!
Subscribe to our Daily Headlines newsletter.