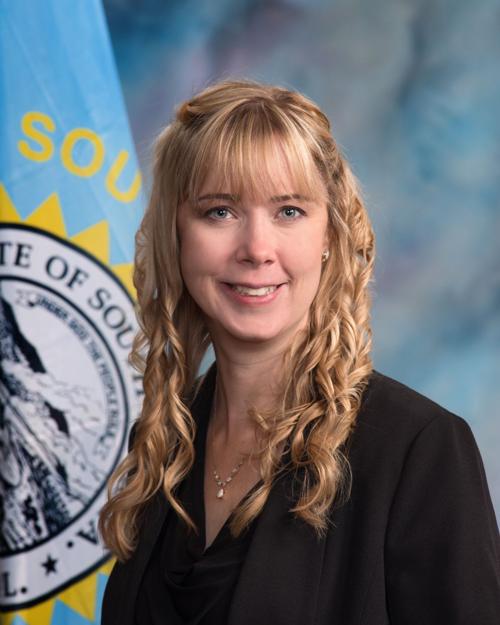 A new state law passed with overwhelming support from lawmakers means women who want their maiden name to become their middle name after getting married will have to pay more than $70 in fees, publish the change in a newspaper, and appear in court.
"I honestly just think it was an oversight," said Hannah Haksgaard, a professor who specializes in family law at the University of South Dakota. "I honestly think that we just got into the session and no one thought too much about it."
"I hope they fix it next year, but there's still going to be a year where people are going to have to go through different states or go through the court process," she said.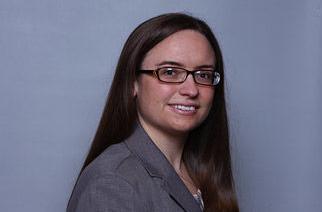 House Bill 1067 lets people change their last name on a marriage license, something they weren't able to do previously. However, newlyweds can't change their first or middle name on the license and can only change their last name to their spouse's surname or to a hyphenated name.
The bill also says people only need to provide an identification card to obtain a marriage license. The old law required a copy of a birth certificate.
Haksgaard agrees with the sponsors of HB 1067 that South Dakota's marriage license rules needed to be updated to make it an easier for couples and government officials.
"This bill is good because it formalizes the process and it provides clarity to everyone," she said. "I think it is necessary to put the new names on the marriage license" because it didn't make sense to rely on DMV clerks to make name-change decisions.
The request for this bill came from county registers of deeds, said Rebecca Reimer, a Republican from Chamberlain who introduced the bill in the House. It was also "a customer-driven bill in that newly married couples repeatedly asked for their surname they wished to use to be added to the marriage certificate."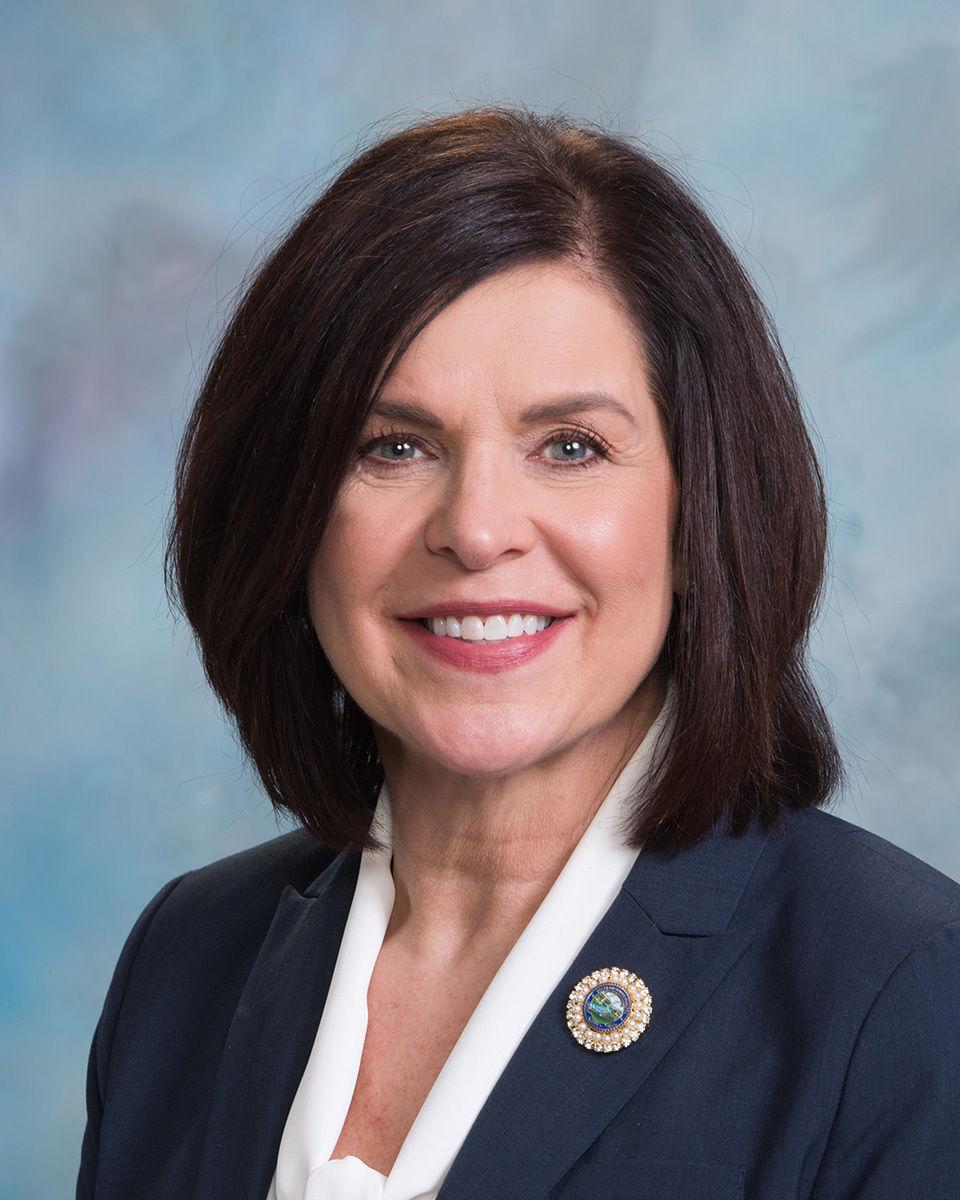 "This was a simple bill to streamline marriage licenses and the name-change process," said Jessica Castleberry, a Rapid City Republican who sponsored the bill in the Senate. "Several registers of deeds across South Dakota and Rep. Reimer spent months developing this bill to include surname changes only. The registers of deeds were very clear that this is the process they prefer — the marriage license is not meant to address a complete name change and had been misused in the past."
An "informal system" developed under the previous law where people would take their marriage license to the Department of Motor Vehicles and clerks would let them change their middle and last names on their driver's license, Haksgaard said.
"They're not going to let you make up a new name" but would let you take on your spouse's last name, create a hyphenated last name or have your maiden name become your middle name, she said.
Because marriage-related name changes have been formalized and people will be able to change their surname on the marriage license itself, Haksgaard said, they won't be able to make any changes at the DMV. 
She said people will now have to go through the formal court-based process to change their middle name after getting married.
That means people need to print name-change documents from home or obtain them at a court, fill the documents out, pay a $70 application fee at a court, identity their official local paper, pay the paper to publish a public notice on the proposed name change for four weeks, and then appear in court where a judge has discretion on whether to grant the request. Some people might opt to hire an attorney to help them.
People are "going to have to go to court and spend the time and money to do this more extensive name change process" and "we all understand the biggest impact here will be on women" who are more likely than men to want to make their maiden name their middle name, Haksgaard said.
Legislative sponsors and Gov. Kristi Noem, who signed HB 1067, defended their support of the bill as it was written but also said they would be open to a change that takes the maiden name issue into account.
"This bill was brought by registers of deeds and strongly backed by the legislature," said Ian Fury, Noem's spokesman. "Our team has been made aware of this particular concern, and we would be open to legislation next session to clarify that issue."
"If concerns are found during the next year it can be addressed in the next legislative session," Reimer said.
"While I believe there could've been a compromise for maiden names shifting to the middle name, ultimately that was not the decision made by other stakeholders at this time," said Castleberry. 
HB 1067 gained unanimous approval from the House Judiciary Committee after testimony from the registers of deeds in Meade, Minnehaha, Brown and Hutchinson counties.
A legislator did ask about middle names but the issue was brushed aside, Haksgaard said.
The House unanimously passed the bill after it was placed on the consent calendar, which means it was voted on without debate.
HB 1067 again unanimously sailed through the Senate Health and Human Services Committee after testimony from the Meade, Haakon, Brown and Bon Homme registers of deeds.
Haksgaard, who didn't learn about the bill until it made its way to the Senate, testified in favor of it but said it needed to be amended to allow for middle name changes.
Castleberry said she wouldn't be opposed to that but then no one suggested an amendment.
"Several registers of deeds reached out to me immediately after the hearing and said they were not OK with that as an amendment and Rep. Reimer also wanted to keep the bill in the original form," Castleberry said. "I did visit with Sen. (Red Dawn) Foster afterwards regarding her recommendation for the amendment and she agreed that if the original stakeholders were so vocally opposed that it would be better amended next year with the input and buy in of the registers of deeds rather than to hijack their bill that they had worked so hard on."
HB 1067 passed the Senate on a 32-2 vote. Only Sens. Foster and Troy Heinert, both Democrats, voted against it.
Foster, who is from Pine Ridge, had voted in support of the bill when it was in committee. She said she hoped it would be amended before the House vote, but later learned there wouldn't be support for that change. She said the change is important for women and Lakota people who might want to create a new Lakota, rather than English, middle or last name. 
The bill could easily be fixed next year by adding in a section that allows people to also change their middle names, Haksgaard said. While she's in favor of broader options, legislators could specify that the middle name can only be changed to their spouse's maiden name.
She said some proponents of the bill say middle and last name options need to be limited, that couples can't just choose a random new surname, due to fraud concerns. People who want to avoid paying debt or being detected by authorities could get married for the sole purpose of changing their identity without scrutiny from a judge.
"I have looked and looked and haven't been able to find instances of fraud where people have gotten married just to hide themselves from creditors," Haksgaard said. It also wouldn't be an effective way to hide your identity since people's old names will remain on the marriage license.
Spouses choosing to create new middle and last names is "an expression of identity and commitment to each other and I think we should encourage that," she said. ​