Mark Mickelson wants to keep out-of-state money away from South Dakota ballot questions, and if you think that's unconstitutional, he's ready to debate.
"I am sick and tired of reading some knothead from some political group that doesn't have a law degree presupposing he knows constitutional law and asserting something that's in his own self-interest," he said.
The Harvard Law School alumnus also volunteered to be deputized by the state attorney general to defend the ban in the event of a court challenge.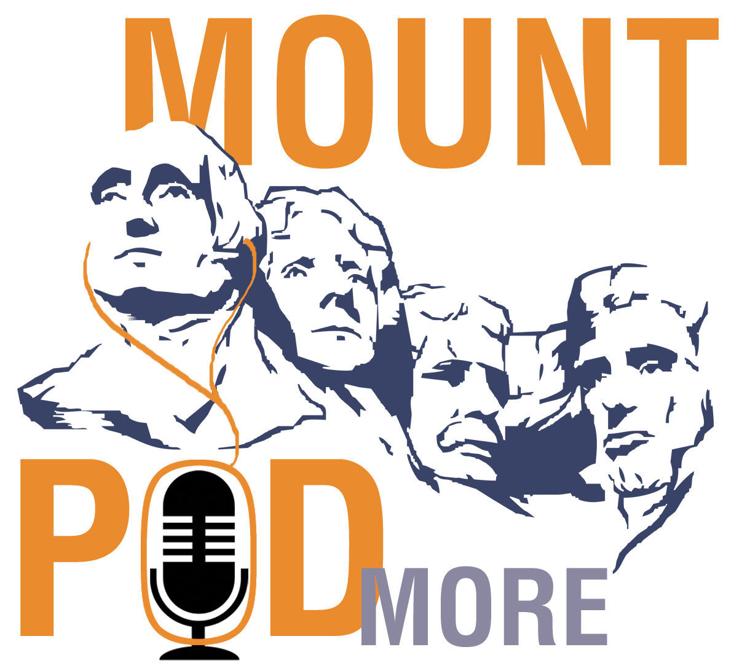 Mickelson, a Sioux Falls Republican and the speaker of the South Dakota House of Representatives, was interviewed for today's debut episode of the Journal's political podcast, Mount Podmore. New episodes will be available every three weeks, in rotation with other Journal podcasts, on the newspaper's website and on iTunes.
Mickelson, the son of former Gov. George S. Mickelson and the grandson of former governor George T. Mickelson, had raised about $1 million for his own campaign for governor until his surprise announcement last November that he had decided not to run.
You have free articles remaining.
In the podcast interview, Mickelson called the decision "freeing," and he spoke in the freewheeling manner of someone unbound from higher political ambitions — especially when talking about the influence of out-of-state money on ballot questions.
In 2016, according to a Journal analysis conducted prior to that year's general election, a total of $11.1 million was raised by 22 committees supporting or opposing 10 statewide ballot questions. Of that amount, roughly $9.5 million — 86 percent, or nearly $9 of every $10 — came from out-of-state people and groups.
Critics have said Mickelson's proposed ban would be challenged and held unconstitutional by the courts as an illegal restraint on political free speech. In June, Paul S. Ryan, a vice president at the Washington watchdog group Common Cause, told The Associated Press that the chances of Mickelson's initiative passing constitutional muster would be "slim to none."
And South Dakota's Legislative Research Council, in its legally required review of Mickelson's proposed initiative, said that although the U.S. Supreme Court has not directly addressed the issue, the court has viewed limits on contributions to ballot-question committees as a restraint on the rights of association and free speech.
Mickelson countered that the court has supported narrowly tailored efforts by states to address a compelling state interest. He said Alaska has a ban similar to the one he is proposing, although the Journal later checked that claim and found it to be false, which led Mickelson to acknowledge in email correspondence that he was mistaken. Alaska does ban out-of-state residents from circulating petitions, although an Alaska elections official said that ban is currently being litigated.
If Mickelson's initiative makes the ballot and wins approval from voters, he expects a lawsuit.
"It's likely to be challenged," Mickelson said. "I think we win. I wouldn't be spending my time if I didn't think it would be upheld, I assure you."