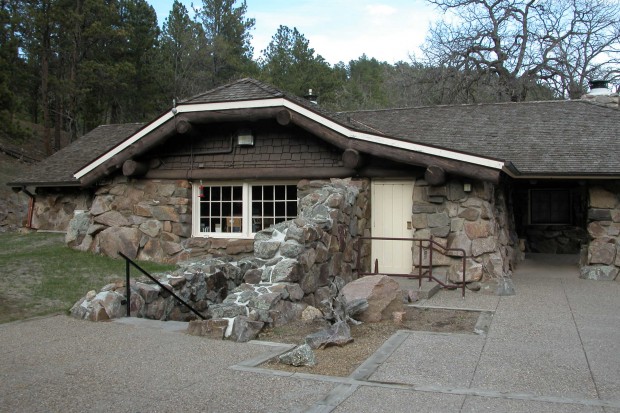 State park officials and their project architect have changed their minds about where they want to build the new visitor center and theater complex for Custer State Park.
Now their sights are set near the east entrance and the Wildlife Loop intersection. That spot currently is used for the group camping area.
Grace Coolidge Creek runs through the area, where it splits and then rejoins. Bison frequent the meadow.
The new spot is a switch from what was presented to the Game, Fish & Parks Commission in May. Then, locations on either side of the State Game Lodge were under consideration.
"It's a site that hadn't been discussed earlier as we were conceiving this project," acknowledged Doug Hofer, director for the state Division of Parks and Recreation.
A visitor center with interpretative exhibits, a theater showing a movie about the park, a separate restroom facility, a bridge over the creek and parking for 120 vehicles are all on the drawing board.
The current visitor center is west of the State Game Lodge on the opposite side of the road.
The meadow across from the current center and west of the Game Lodge was one of the two locations originally considered for the new center. The other was east of the Game Lodge in an open area by Creekside Lodge.
The new location can better capture traffic as vehicles enter and leave the park's east gate. Currently vehicles that turn east from the Wildlife Loop intersection to leave the park miss the visitor center.
Schematic drawings will be presented to the commission at its December meeting, architect Donovan Broberg of Rapid City-based ARC International said.
The visitor complex will be built back from the road. The bison that congregate there make the area attractive.
"It's all about the buffalo," Broberg told the commissioners during a briefing at their meeting on Thursday. "The buffalo are the primary feature that so many people come to the park to see."