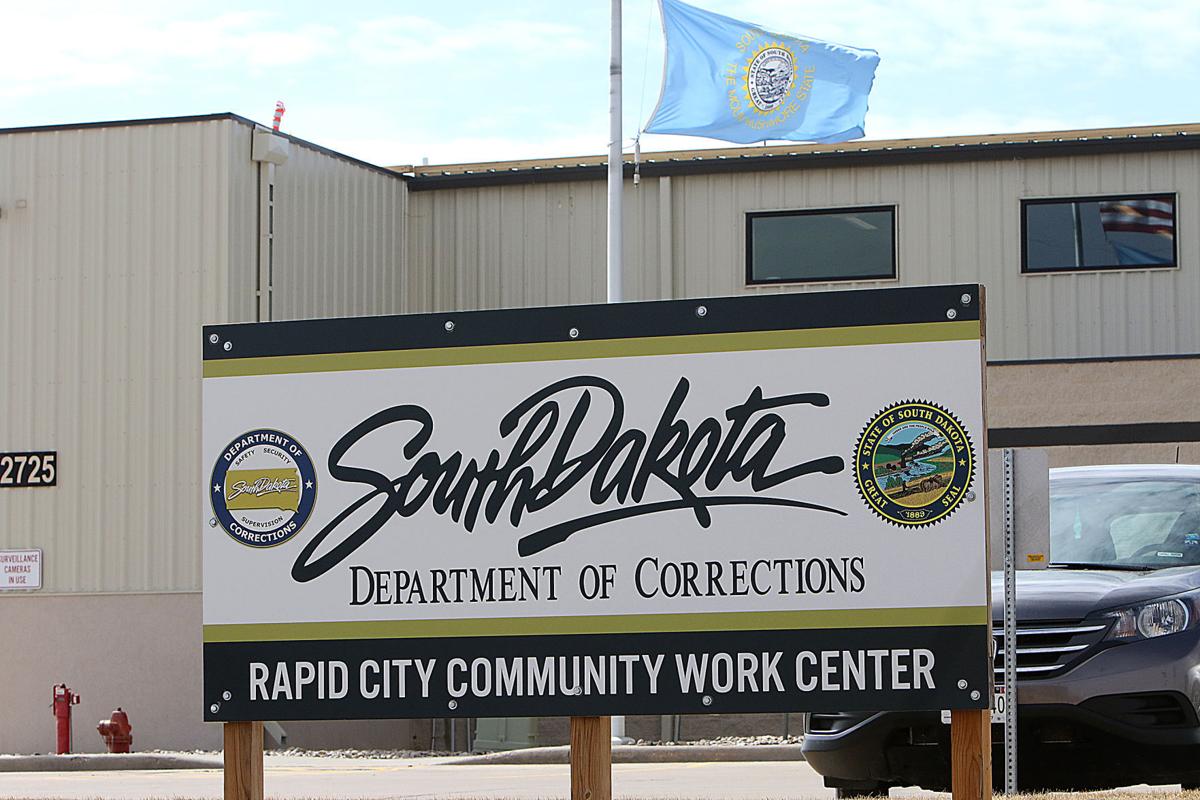 DOC spokesman Michael Winder and Ian Fury, Noem's spokesman, shared identical statements last week when asked in separate emails if they will be doing automatic releases or special reviews for prisoners who are elderly, convicted of non-violent crimes, at high risk of dying from the virus, nearly complete with their sentences, and/or living at minimum-security prisons that deem inmates rehabilitated enough to work in the community. 
Winder and Fury cited a low mortality rate and decrease in active cases before saying "the Governor has been clear since the beginning: we cannot stop the virus from spreading; we can slow it down, and that's what DOC has been working to do with their substantial mitigation measures."
Other states view special releases as a way to mitigate and slow down the spread of the virus. 
The actions target prisoners who are elderly, medically vulnerable, pregnant, non-violent, serving time for probation or parole violations, and/or are near the end of their sentence or parole date. The reviews and releases occurred via court orders, court hearings, legislation, transfer to home confinement or parole, special reviews or executive action by the prison system, and executive orders and commutations from governors. 
Kristin Love, from Box Elder, would like her loved one to be released from the minimum-security facility since he's serving time for non-violent property crimes and has high blood pressure and heart problems.
"People who are non-violent offenders, I feel they should be released," Love said. "Those in minimum are already set to be released within next several years ... why not put them on supervised parole or ankle monitors?"
Love says lower prison populations will help since it means people can be spread out more and staff have more room for isolated quarantine areas. 
In March the South Dakota ACLU asked Noem to grant commutations to anyone whose sentence is ending within a year, anyone being held on a probation or parole violation, and to all vulnerable people whose sentences end in the next two years. It also asked the Board of Parole and Pardons to institute a presumption of release for everyone who has a parole hearing scheduled in the next two years, and to hear those cases as soon as possible. The ACLU said it wants the parole board to hear cases of vulnerable prisoners, even if their parole hearing date is further away.
The Board of Parole and Pardons has not changed any of its policies or been holding more meetings in addition to its regular monthly ones. It did grant compassionate parole for the third time to a very sick older man who was serving a life sentence, the Argus Leader reported last week. 
"The board follows the procedures established in statute, administrative rule and policy regarding parole, including compassionate parole and clemency," the board said last week about whether it's been more lenient during the pandemic or has handled cases the same way it always does.
ACLU spokeswoman Janna Farley said Noem and the DOC never responded to its March letter. The group made a public records request the next month to Noem's office and the DOC asking for documents related to eight topics including:
Actions Noem or the DOC could take to address the risk of COVID-19 in DOC staff and inmates, and the likely outcomes of those actions;

The most recent plan created prior to the COVID-19 pandemic that would be implemented to guide the DOC in the event of a statewide infectious disease outbreak;

Inmate and staff grievances related to COVID-19;

The models and algorithms Noem used to predict COVID-19 infection rates and death, and whether they accounted for COVID-19 spread within the prisons. 
The DOC and Department of Health's Correctional Health program "understood the risk and challenges involved with the potential spread of COVID-19 in a correctional setting, with many people housed together in close quarters," DOC Secretary Mike Leidholt said in his May response to the ACLU. He said there were no staff complaints and inmate complaints are not public records. 
Leidholt says there was no specific modeling created for projecting infections and deaths at the prisons but the DOC worked with DOH staff to create a "comprehensive plan to prevent and minimize" COVID-19 from spreading. They also created isolation and quarantine plans for each facility. 
Rodney Bordeaux, president of the Rosebud Sioux Tribe, also sent a letter to Noem, Leidholt and the chief justice of the South Dakota Supreme Court asking them to investigate and remedy pandemic-related human rights violations in the prisons, and to lower the population. 
"We would encourage the courts to consider compassionate releases, alternatives to incarceration and other measures to lessen the overcrowding that is happening," he wrote in a Nov. 12 letter. "We believe it is incumbent upon your offices to protect all of South Dakota's citizens, even those behind bars."
"Our relatives and their families are concerned that they are being exposed to this virus," Bordeaux wrote. 
Native Americans, especially women, are over-represented in the prison system, according to Oct. 31 DOC data and 2019 Census estimates. Fifty-two percent of female prisoners and 31% of male prisoners are Native American even though Native Americans only represent about 9% of the state's population.
South Dakota received an "F grade" in July from the Prison Policy Initiative and national ACLU regarding how its prisons are responding to the pandemic. States received F, F-plus and D-minus grades out of an F through A scale. The grades were calculated by analyzing the transparency of data shared by the prison system, how it tests and provides PPE to staff and inmates, whether there are special release programs, and how many people have been released. 
South Dakota has had 2,104 prisoners test positive for the virus; 57 cases are active, according to Wednesday data from the DOC. Three have died.
The DOC's population has fluctuated with releases and intakes. The daily population has averaged 3,495 from the end of March to the end of October which means about 60% of prisoners have tested positive for the virus. 
DOC staff have self-reported 160 cases; 13 are active.