Chloe Zhao and Frances McDormand weren't the only winners at last Sunday's 93rd anniversary of the Academy Awards that was broadcast to a national audience.
Western South Dakota tourist attractions that appeared in "Nomadland" are also reaping the benefits of being associated with an acclaimed and award-winning movie.
Reptile Gardens and Wall Drug Store are both reporting an early bump in tourist traffic due to the success of "Nomadland." The movie took home Best Picture, Zhao received Best Director, and Frances McDormand won Best Actress for her role as Fern.
"Nomadland" was nominated for best adapted screenplay, cinematography and film editing at the Academy Awards as well.
The movie follows Fern, who after her husband dies of cancer, embarks on a road trip that highlights Badlands National Park, Wall Drug and the hands of Reptile Gardens' curator Terry Phillips.
Wall Drug Store chairman Rick Hustead said the store has seen a 114% increase in sales over 2019 while year-to-date for 2020 showed a 92% increase.
"If it was up 10% we'd be happy, but these are extraordinary numbers," he said. "I think we're going into a huge season."
Hustead said the family was approached in 2018 for the movie.
"It was amazing," he said. "We knew that Chloe Zhao had shot two other films in South Dakota."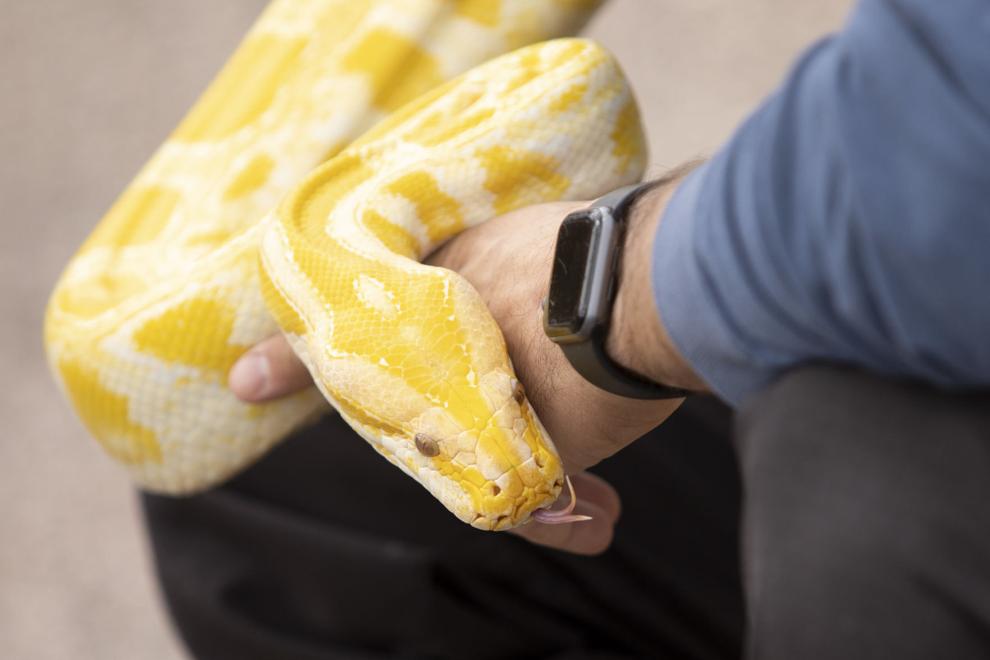 Hustead said they learned later that McDormand would be in the film — the actress is Hustead's wife's favorite.
Hustead said the timing couldn't be better for the film with Zhao and McDormand winning awards so close to tourist season.
"It will have a very good impact on business this summer," he said.
He said he's already seen vehicles from Arizona, New York, California, Washington state and Kentucky, which is unusual for the time of year.
Hustead said the biggest challenge will be staffing this tourist season.
When Wall Drug reopened in June 2020, there were about 120 employees. In 2019, the business had around 200 employees. The goal for 2021 is at least 160.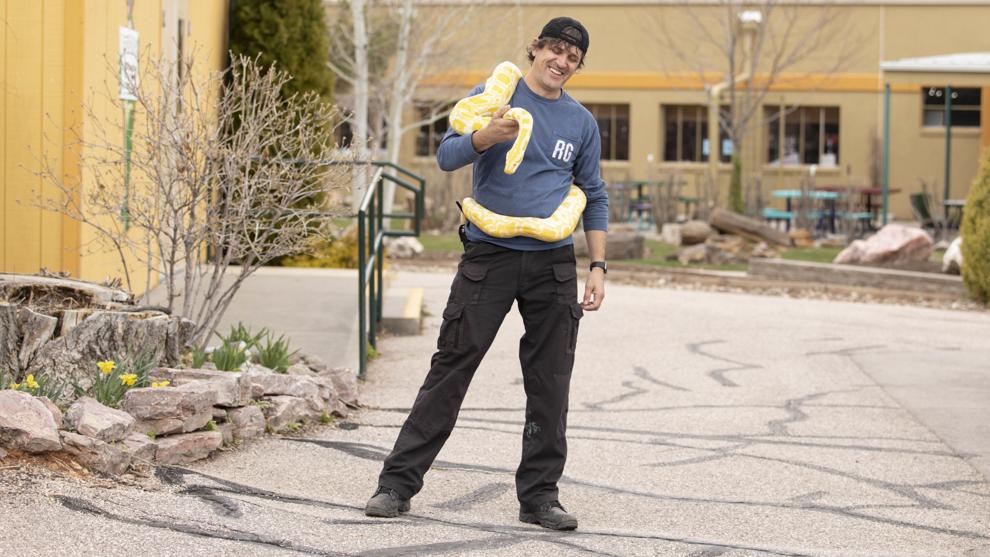 Reptile Gardens curator Terry Phillip said he spent an entire day filming with the crew. He believes the film and its accolades will be very impactful to the state, the Black Hills and Reptile Gardens.
"You can't go wrong with that in any way, shape or form," he said.
Phillip said there's no question of more visitors with the international exposure "Nomadland" has received.
The state tourism department is also anticipating a large amount of tourists to the state with the film's awards.
"Overall, what you'll find is we certainly noticed that film drives a great amount of inspiration for consumers," said Katlyn Svendsen, global media and public relations director for the department.
The department created a landing page to highlight the destinations in the film, including the Badlands.
Svendsen said the movie's awards came at a good time.
"The road trip isn't going anywhere, it's sticking around for years to come," she said. "Nomadland is the ultimate road trip movie. Fern explored the West via a van, and we expect people to be doing the same thing in 2021 and beyond."
Zhao previously directed "The Rider" and "Songs My Brother Taught Me" and both featured areas in South Dakota.