Editor's note: As Pennington County moves ahead on a plan to expand and relocate its drug and alcohol detoxification center, the Rapid City Journal is publishing a two-part series on the center and questions about its operations. Part one appears today; the second part will run next Sunday, July 24.
Andrew Watts came to Rapid City's detox center needing help with an infected leg and a night's respite from the streets, but he ended up dead on a floor mat less than 24 hours later.
He was killed by complications from his leg infection, even though he was medically examined twice in the hours before he died. 
Those details of the 46-year-old Watts' death are being made public for the first time as the result of a Journal investigation. Since Watts died Jan. 14, neither the Pennington County Sheriff's Office, which oversees the detox center, nor the Rapid City Police Department, which conducted the official investigation, has publicly released any detailed information about the death.
But a death certificate filed in May following an autopsy showed that Watts' death was primarily caused by sepsis, which was likely triggered by a skin infection known as intense cellulitis on his left leg.
In recent interviews with the Journal, Pennington County officials said Watts was examined for the leg problem twice after showing up at the detox center for help — once at the center, and once at Sioux San Hospital.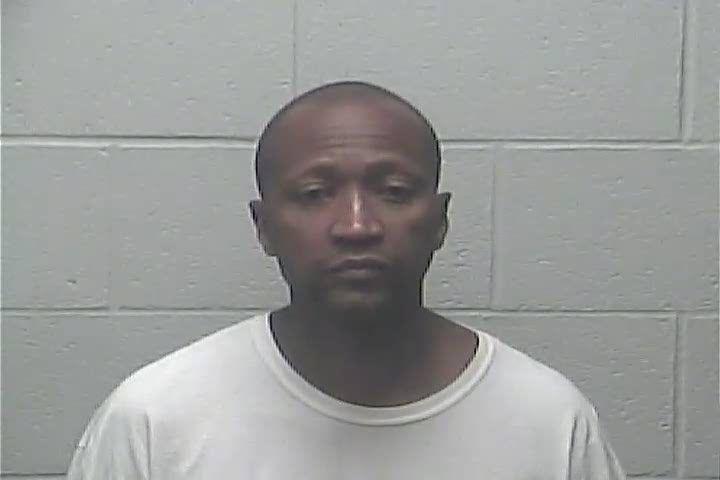 Yet, even after those examinations, Watts returned to the detox facility's lightly monitored "safe-bed" wing, a room where chronically intoxicated people are allowed to sleep overnight on floor mats. He died there in his sleep sometime the following morning.
It's unclear whether Watts' fatal sepsis was missed by the medical professionals who examined him, or whether it set in afterward. What is clear, at least in hindsight, is that Watts' only chance at survival was to be admitted to a hospital and given intravenous fluids and antibiotics. 
The public may never know exactly why that failed to happen, because a media representative for the U.S. Indian Health Service, which operates Sioux San Hospital, cited federal medical privacy laws in declining to answer any of the Journal's questions about Watts.
Sheriff Kevin Thom said Watts was "medically cleared" by Sioux San, and he said county employees followed proper protocol when they sent Watts there for treatment and when they admitted him to the safe-bed wing afterward.
"Had he not come back here that night and instead gone down and slept on the bike path," Thom said, referring to a path along Rapid Creek frequented by homeless people, "they would've found him deceased down there the next day."
But Watts did not lie down to sleep alongside a bike path. He went to a publicly funded facility — though virtually unregulated, the Journal has learned — with "safe" in its name, where he was examined and referred to a publicly funded hospital.
That he died within hours of receiving medical attention at both places is a potential cause for concern, especially as Pennington County prepares to relocate its safe-bed program and expand its capacity from seven floor mats to as many as 40.
Watts' death was the first for Pennington County's safe-bed program, which was established four years ago in a room partitioned from the rest of the surrounding detoxification center in the basement of the City/County Alcohol and Drug Programs building on North LaCrosse Street. The multifaceted facility is often described simply as "detox."
The word "bed" in the safe-bed program's name is a misnomer. Safe-bed clients sleep on floor mats, because raised beds have been deemed a safety risk to intoxicated people who might roll out of bed and fall onto the floor.
Besides floor mats and a water cooler, there is nothing else in the safe-bed area. It is a barren room with tile flooring, white walls and a giant window that faces the surrounding detox operation. 
The safe-bed program is intended to provide temporary shelter for chronically intoxicated people, most of them homeless. They often have nowhere else to go but the streets, because many are not ready to commit to detoxification or addiction treatment, and because the local nonprofit homeless shelter prefers not to admit intoxicated clients. The safe-bed program also helps divert homeless people involved in low-level public disturbances away from jail.
Out on the streets, chronically intoxicated people often become suspects or victims in alcohol- or drug-fueled disturbances and crimes. Arresting officers sometimes have nowhere to take the offenders but jail — even for crimes as minor as public intoxication, public urination or disorderly conduct. Jail stays cost the county an average of $80 per inmate, per day.
Thom has estimated the cost of the safe-bed program as low as $30 per person, per day. Clients are allowed to sleep on a floor mat for a night, drink from the water cooler and get a sack lunch on their way out the door the next morning. They may be encouraged to enter detox and addiction treatment, but they're otherwise allowed to come and go freely. The safe-bed area gets an estimated 3,650 uses per year, or about 300 per month.
Thom, citing federal medical privacy laws, declined to release any documents related to Watts' stay in the safe-bed program, including the full autopsy report. The Rapid City Police Department, citing state laws that allow investigatory information to remain secret, also declined to release any documents produced by the investigation into Watts' death. What the Journal knows about the death is therefore entirely based on the death certificate and interviews.
Thom told the Journal that Watts came into the lobby of the City/County Alcohol and Drug Programs building at 11:30 a.m. on Jan. 13 and was not feeling well. Watts was examined by an EMT, who noted the infection on Watts' leg and also noted that Watts' vital signs were out of protocol. Based on the results of that examination, the staff decided to send Watts to a hospital emergency department.
Thom said Watts had been to both Sioux San and Rapid City Regional Hospital in the preceding days for the same leg problem. On this particular day, according to Thom, Watts claimed to be a Native American tribal member and expressed a preference for Sioux San.
As it turned out, Watts was an African American born in Illinois with no apparent Native American heritage or tribal membership. He had been using a Native American alias since at least the previous month, in an apparent attempt to prevent or delay discovery of a multistate criminal record consisting mostly of misdemeanors.
The Journal found one item on Watts' criminal record from 2008 in Wisconsin, 22 items from 1999 to 2010 in Minnesota, and 43 items from 2011 to 2015 in North Dakota. He was charged with robbery this past December in his alleged role in an incident at a North Rapid hotel. A breath test that day registered his blood-alcohol content at 0.269, more than three times the .08 legal limit for driving. A judge ultimately found there was insufficient evidence to support the robbery charge, and a dismissal was filed Jan. 6, eight days before Watts died.
The arresting officer in the December robbery case expressed skepticism about the Native American-sounding name that Watts provided and about Watts' claim of being part Native American.
"He appeared to me to look like he had very distinct features of being black and he would easily be mistaken for a black male," the officer wrote.
Safe-bed admission questioned
When Watts claimed Native American heritage at detox, he was taken at his word and sent to Sioux San for treatment of the leg infection.
Thom said it's his understanding that Watts was treated at Sioux San. An Indian Health Service spokesman who corresponded with the Journal refused to speak about Watts specifically, but answered broader questions about policies pertaining to non-Native Americans who show up at the federally funded Indian Health Service facilities seeking medical care.
"IHS hospitals with emergency departments will medically screen any individual who seeks treatment and provide stabilizing treatment or an appropriate transfer to any individual requiring emergency care," the spokesman wrote in an email to the Journal.
Watts returned to detox at 7 p.m. the same day with what Thom described as a medical clearance from Sioux San. Thom said the staff at detox consulted with Watts at that time and decided to place him, with his consent, in a safe bed instead of the more regimented detox program that has greater oversight.
Whether Watts' placement in the safe-bed program was appropriate is an open question. The admission criteria posted in the facility stipulate, among other things, that a client of the program must not have diabetic issues or open wounds. Those prohibitions presumably exist to ensure that people in need of heightened medical care are sent to receive that care rather than allowed to lie down on a floor mat.
When the Journal asked Thom whether Watts' diabetes or intense cellulitis should have precluded his admission, Thom declined to address either condition specifically and instead provided a blanket assessment.
You have free articles remaining.
"If you're asking me was he appropriately in safe beds, I'm going to say 'yes, he was,'" Thom said.
Later, Thom added that the admission criteria posted in the facility have been replaced by other written policies and should have been taken down.
Another key question about Watts' admission is whether he possessed prescribed antibiotics to treat his infection. Brenda Wood, director of detox, alluded to a failure by Watts to take antibiotics when the Journal asked her if Watts received sufficient care. Thom, who was being jointly interviewed with Wood, steered her away from that topic because of his concern about violating medical privacy laws.
Antibiotics are among the treatments for both cellulitis and sepsis. Had Watts been admitted to detox, any prescribed medication he possessed would have been confiscated and doled out to him pursuant to a complex set of policies and protocols. The safe-bed program policies and protocols make no mention of medication. 
Because of that difference in the level of supervision between the two programs, the Journal asked Thom if Watts' fate might have been altered if he had been admitted to detox rather than the safe-bed program.
"I don't think it would have made a difference," Thom said.
The local policies of the safe-bed program require "random visual checks" to ensure the safety of clients. Thom said Watts was checked on, but Thom did not disclose the number of checks. 
The lack of regularly scheduled checks, and the lack of repeat vital-sign checks, is another difference between the safe-bed and detox programs. In detox, state rules require client blood pressure, pulse and respiration to be checked at least three times in the first eight hours after admission and at least once every eight hours thereafter. No such rules apply to the safe beds.
Furthermore, the most recent state accreditation report for the detox program, filed in 2014, said none of 10 detox charts reviewed by inspectors contained the required documentation of appropriate and consistent time frames for vitals checks.
Besides Watts' initial vitals check and subsequent visual checks, he was seen to use the bathroom at least once during his overnight stay, Thom said.
At 9:46 in the morning, the detox staff discovered that Watts was dead. His death certificate later listed his possible time of death as between 5 a.m. and 9:30 a.m.
Because the Sheriff's Office oversees the detox and safe-bed programs and cannot ethically investigate its own employees, the investigation into Watts' death was turned over to the Rapid City Police Department. The police arguably have their own conflicts in the form of the funding that city government contributes to detox (about $475,000 is budgeted this year), and the headquarters building that the police share with the Sheriff's Office. Nevertheless, the police handled the matter.
The only document related to the investigation that is publicly available is Watts' death certificate, which was filed in May. Under the heading "Cause of Death Part I," the certificate lists "sepsis" and "intense cellulitis of the left lower extremity." Under "Part II," the document lists "type 2 diabetes."
A Journal call to the pathologist who performed the autopsy clarified that the sepsis was likely caused by the cellulitis, and diabetes was another possible contributing factor to the death.
The medical director for detox, Nathan Long, answered a Journal phone call and said the Watts case was reviewed and no wrongdoing was found, but he declined to answer further questions.
Some perspective on sepsis can be gleaned from the nonprofit Sepsis Alliance, which defines the condition as "the body's overwhelming and life-threatening response to infection which can lead to tissue damage, organ failure, and death."
"Your body's immune system, which is supposed to fight off the infection, goes into overdrive and begins to attack your body," the alliance further explains.
Cellulitis can trigger sepsis in some people, according to the alliance, and diabetes can subject its sufferers to a greater risk of the kinds of infected wounds and sores that lead to sepsis.
Sepsis should be treated as a medical emergency, the alliance advises, with rapid administration of antibiotics and fluids. The alliance cites a 2006 study that showed the risk of death from sepsis increases by 7.6 percent with every hour that passes before treatment begins.
"Nearly all victims of severe sepsis require treatment in an intensive care unit for several days or weeks," the Sepsis Alliance says on its website.
Mike Taylor, a Cleveland surgeon and Sepsis Alliance board member, said sepsis can be difficult to spot and is often missed. Watts could have been septic when he was examined, Taylor said, or he could have developed the condition afterward.
"It's a really sad situation, and it's very possible it couldn't be helped," Taylor said. "But it certainly raises legitimate questions about whether he got appropriate care when he was seen."
Nationwide lack of regulation
Beyond the investigation of Watts' death by police and the internal review conducted by the Sheriff's Office, there will apparently be no regulatory review.
The safe-bed program is not subject to accreditation, a process in which experts investigate whether proper procedures are being followed, even though it is housed within and staffed by the county's detox program, which is subject to accreditation by the Community Behavioral Health program of the state Department of Social Services. 
A lack of regulatory oversight is common among safe-bed programs, which are also called sobering centers or sleep-off centers. The concept arose in the 1970s and '80s but took years to catch on. It's now growing in popularity, and there are perhaps two dozen sobering centers operating in the United States, according to Shannon Smith-Bernardin, deputy director of the San Francisco Sobering Center and a doctoral candidate with a dissertation focusing on sobering-center issues.
She said the lack of regulation seems to stem from sobering centers' ineligibility for reimbursements from Medicaid, Medicare and private insurance.
"Thus, if you can't bill for it yet, people don't regulate it as much," Smith-Bernardin said.
Recently, Smith-Bernardin and other medical and academic experts founded the National Sobering Collaborative, in part to facilitate the study and publication of information about sobering centers and to formulate recommended minimum standards. An early report from the collaboration says sobering centers are "operating across the country without uniform or standardized practices."
One such potential standard could address the checking of client vital signs. The San Francisco Sobering Center, for example, checks vitals at least once every two to four hours, while in Rapid City the local policy calls only for an initial set of vitals to be taken, followed by random visual checks. 
Information gathered by the collaborative might also shed light on the number of nationwide deaths in sobering centers, which is not tracked. Smith-Bernardin said deaths are rare and cited supporting statistics from her own facility, which has suffered three client deaths among 48,000 total client encounters in 13 years of operation. 
Concerns about deaths in sobering centers date to at least 1996-97, when three people died in the first 12 months of operation of the Dutch Shisler Sobering Support Center funded by King County in downtown Seattle.
King County convened a panel of health officials back then to investigate the third death, and the panel found no evidence of wrongdoing. But the investigation still prompted the county's officials to consider changes in the operation of the center.
Thom does not envision any significant changes to Pennington County's safe-bed program now or when it moves, along with the rest of detox and some other county functions, to the former National American University building across from the courthouse in eastern downtown Rapid City. That relocation, which could increase the safe-bed program's capacity as high as 40, could happen by late 2017.
"I think it's a good model," Thom said. "It's worked other places, and I think it works here."