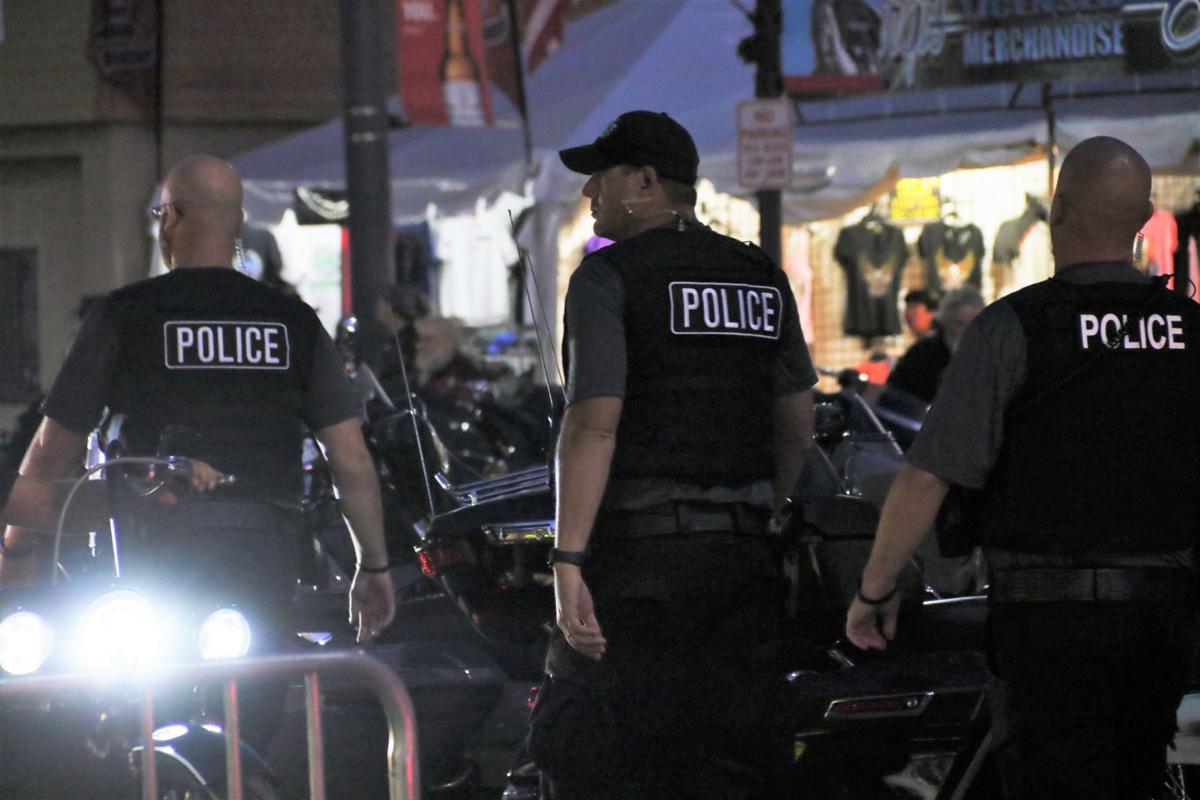 As he prepares for the 81st Sturgis Motorcycle Rally, the chief of police says he's more concerned about a new open container ordinance than those who will be consuming medical marijuana.
Sturgis Police Chief Geody VanDewater said having open containers within downtown boundaries will be a major learning curve and is more of a concern than medical marijuana.
"We'll be trying to work with local establishments and educate them that only wine and beer can be in the event cup," Sturgis Police Chief Geody VanDewater said. "A lot of it is public education. My focus will be working on educating local establishments and the people serving us."
Those enjoying the rally in Sturgis City will be allowed to carry open containers in certain areas if they have an official souvenir cup that will require an ID to purchase. 
Meade County Sheriff Ron Merwin, meanwhile, said open containers may cause more problems than normal, but doesn't "perceive it being a huge deal" although there is a greater potential for more fights or assaults.
"I hope that's not the case," he said. "The visitors that come here for the rally overall do a very good job of policing themselves and overall do a very good job of behaving themselves. They're a fairly good bunch of people that come here."
Merwin said the Meade County jail employees will be wearing gloves, but it's up to individual officers if they want to wear masks as the COVID-19 delta variant is causing a spike in cases in the state and nation.
South Dakota Highway Patrol Capt. Jason Ketterling said drinking and driving will be a primary concern for his officers as hundreds of thousands of rally-goers descend upon the Black Hills.
VanDewater said his officers will not arrest medical marijuana card holders from other states.
"Medical cards mean they're legally able to possess the marijuana as long as it's within the confines of the law, and we'll honor that," he said. "We'd like to encourage people to have their medical cards on them so we can streamline the process."
South Dakota voters overwhelmingly approved medical marijuana in November, but state lawmakers are just now reviewing 105 pages of rules proposed by the state's Department of Health.
VanDewater said, though, that just because someone has a medical card doesn't mean they can consume marijuana in public, motor vehicles or establishments.
VanDewater and Ketterling said both agencies will see an increase in the number of people on staff during the rally taking into account that the 81st could be as big as the 75th.
Like many employers in the area, VanDewater said the police department is still working to hire staff to support the department, but it has proven to be a challenge.
"Each year it gets tougher and tougher," he said. "We're plugging away trying to get vacancies full and have a safe and uneventful rally."
VanDewater said the department tries to hire locally, but is also getting support from North Dakota, Minnesota, Wyoming and Montana. He said the department also relies heavily on partnerships with the Meade County Sheriff's Office and other state and federal agencies.
Ketterling said the Highway Patrol will bring additional troopers from eastern South Dakota to help patrol the highways. He said drivers should be prepared for congested highways within cities and around the Black Hills area.
Interstate 90 will also see speed limits reduced to 65 mph from exit 55 near Rapid City to exit 30 near Sturgis. The reduction will go into effect on Aug. 5.
Merwin said construction on I-90 and on State Highway 14A between Sturgis and Deadwood will stop during the rally.
Patrol Capt. Mark Hughes with the Pennington County Sheriff's Office said the agency has brought on several more law enforcement officers from around the country to assist them during the rally.
He said the officers will be used in Wall, New Underwood, Keystone and Hill City and will wear yellow uniforms.
Brendyn Medina, spokesperson for the Rapid City Police Department, said with the exception of increased traffic the rally doesn't have a significant impact on law enforcement in Rapid City.
The 81st rally runs from Aug. 6-15.