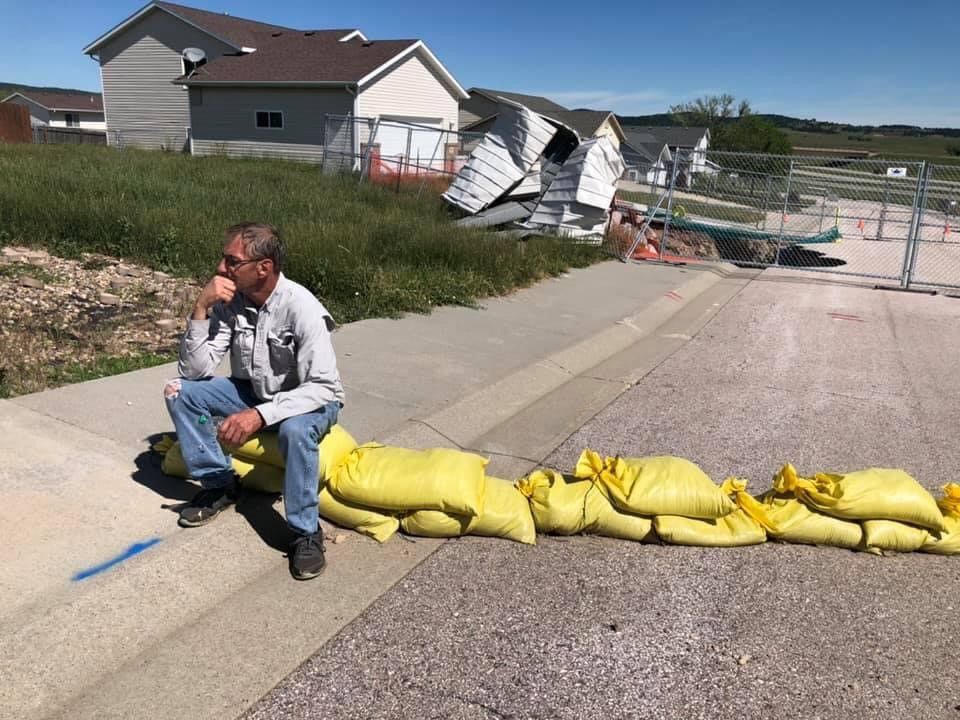 Local and national organizations have donated $20,000 to 12 families forced to evacuate in April after a gypsum mine collapsed underneath their Hideaway Hills homes in Black Hawk. 
"These families have not only lost their homes, some are still tied to the mortgage, while most have lost the equity in their property," Jim Kinyon, executive director of Catholic Social Services of Rapid City, said Tuesday in a news release. "We know these funds are appreciated, but we also know that they will not make these families whole. We wish them well in their pursuit of justice and wish we were in a position to do more to let them know of our support and concern."
More than 40 residents from 15 households were evacuated after an April 27 sinkhole exposed that part of their neighborhood was built over a shallow and mostly hollow gypsum mine. Some families are now paying two mortgages or rent on top of their mortgage. Dozens of other residents are afraid their homes have lost all value and could collapse.
The CSS Disaster Relief Department with additional funding from the John T. Vucurevich Foundation, the South Dakota Community Foundation and Catholic Charities USA raised $20,000 that was distributed in December to the 12 original evacuated families.
Lori Kiehn and Albert Reitz are among those who received funds. 
"It has been very helpful," Kiehn said. "As of today, our home/mine situation has not changed and no resolution has been reached. Thank you for your generosity and care. We are very thankful and appreciative."
Knights of Columbus volunteers Paul Yantes, Ernie Garcia, Jeffrey Meyers, Thomas Collings and John Gehlsen were trained as disaster case managers by former CSS Disaster Director Leon Lunders for the project.
More than 100 evacuees and remaining Hideaway Hills residents have filed a lawsuit after learning they would not receive any direct financial aid from Meade County, the state or FEMA.