Multiple former employees of Regional Behavioral Health Center are speaking out against what they say was an unsafe work environment at the facility, and some have filed complaints with the federal Occupational Safety and Health Administration.
The employees are alleging that the hospital's procedures and faculties made the mental health center a dangerous place for employees to work. But Regional Health officials say they have made changes to make sure the center at 915 Mountain View Road in Rapid City is safe for employees and patients.
Among the concerns raised by former employees:
• That a lack of security left employees open to abuse by patients. Regional officials confirmed that in 2016 there were 38 employee injuries reported at the center.
• That too many patients were taken in for the staff on duty to properly manage them, creating a risk for both employees and patients.
• That patients were unjustly subjected to seclusion and restraint by health center employees.
• That concerns raised by employees were disregarded by supervisors or system officials, and that retribution could occur against employees who brought problems to light. One former employee said he was locked in a hallway with dangerous patients after raising concerns about safety.
Eric Brooks, area director for OSHA in Bismarck, N.D., confirmed that complaints were filed but could not speak directly on the issue until the case was closed. That process usually takes six months from the time of the complaint. Brooks did say the allegations were "serious enough" to warrant an on-site investigation by an OSHA official and that the site visit took place on Oct. 13, 2016. 
Regional Health Chief Operating Officer Paulette Davidson said the hospital took the inspection "very seriously" and worked with the investigator to make changes to ensure the center is a safe place for caregivers and patients. 
Davidson said caregiver concerns, such as the ones that led to the OSHA complaint about an unsafe work environment, were valid but that those concerns have already been corrected. 
"Their perception is our reality; if they felt unsafe, we needed to address that, and we did," she said. 
Because Brooks couldn't speak to this specific complaint until the case is closed, he laid out how an inspection would work in general terms.
"If it is a serious allegation that could lead to workplace injury, we do an on-site inspection or formal inquiry process," he said. The formal inquiry process usually leads to phone conversations with the establishment and photographic proof that the safety measures are in place to stop the alleged violation. 
More serious allegations get an on-site inspection. If an establishment is found to be in violation of OSHA regulations, a citation can be issued and can include a monetary fine. OSHA lays out abatement steps for the company to take to alleviate any violations. A follow-up investigation may be needed to make sure abatement has been done. Regional Health officials say they were informed no citations would be issued for this investigation. 
"Our biggest thing is abatement to make sure any problems get corrected," Brooks said.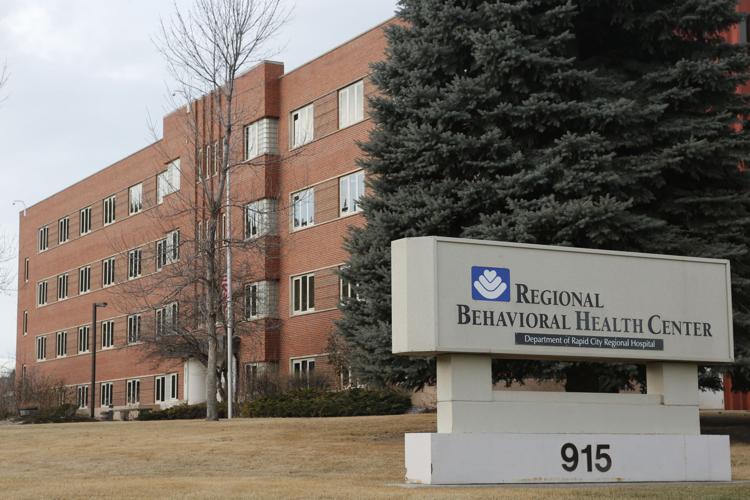 Davidson said Regional Health started implementing safety measures weeks after the OSHA inspector came for a visit. With recommendations from the inspector and by talking with employees about safety issues, the hospital formulated a plan to make the center a safer place to work. 
"We identified several areas we wanted to address," Davidson said. "For example we increased our security presence, we have updated technology for security services and we are also in the process of improving the lighting in the parking lot at the campus." 
A security officer is now on duty 24 hours a day, when in the past an officer was present only during the night shift. Technology upgrades included such items as more security cameras. One OSHA complaint from an employee had spelled out the need for security cameras on all floors as well as needing security officers on site all day long.  
The facility has garnered controversy as of late for policy changes on whom it would admit. On Feb. 1, Regional announced that it would "no longer admit patients to the behavioral health facility who have neurodevelopmental/cognitive disorders such as dementia, Alzheimer's disease or Autism Spectrum Disorders," according to a letter sent out earlier this year. Also, the agency "will not admit behavioral health patients who do not have acute medical needs to the main hospital when the Behavioral Health facility is at capacity," Regional said in a separate letter. Instead, the hospital said it would contact law enforcement agencies to handle those patients, who could end up in jail. 
Rapid City Police Chief Karl Jegeris and Pennington County Sheriff Kevin Thom both said the policy change would be a drain on their agencies and is not a good solution for patients.
Davidson also said the safety concerns for employees and the OSHA inspection was one reason the center no longer accepts autistic or Alzheimer's patients.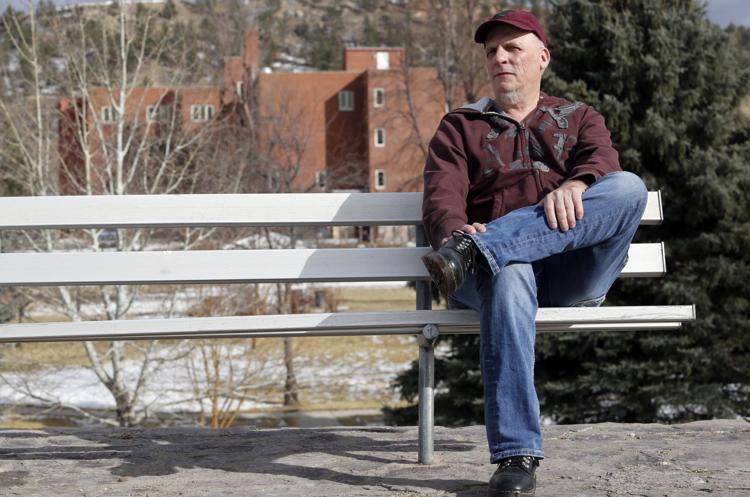 There was a time when William Baker loved his job as a psychiatric tech at Regional Behavioral Health Center. He found the work fulfilling and enjoyed interacting with the patients. "You could see a person grow and change for the better when they went through the program," he said.
That love for his work quickly stopped after two workplace assaults by patients. "I just got scared of my job," Baker said. 
He had been working there for 25 years, having started in the laundry facility but moved his way up to psychiatric tech. His duties included checking on patients, helping nurses and running group activities. 
Baker spoke to the Journal in February and was one of the employees who wrote a complaint to OSHA. He said in an affidavit that the conditions at Regional Behavioral Health Center were "life threatening" and that it would be in the public's best interest for the center to be closed down.
He wrote the complaint while he was still an employee at Regional Behavioral Health Center and said he was one of a dozen former and current employees who had recently complained to OSHA about the working conditions. OSHA said it couldn't confirm that number because the case was still open. 
The first assault happened on Nov. 7, 2013. Baker was working on the third floor when he noticed a patient was not in his assigned room. According to Baker, he tried to engage the patient in "small talk," when the patient ran at him without warning and started hitting him in the head. Baker dropped to the ground, tried to cover his face and was screaming for help. He was able to crawl through the door and get up and run away from the patient.
Two other staff members came to Baker's aid and also were struck several times by the patient. Baker was taken to the emergency room, where he said he was diagnosed with a concussion.
The patient, a homeless man from Kansas City named Kyle Baranowski, was charged with three counts of simple assault and was arrested.
Baranowski still hasn't been found guilty and remains in the court system after he was charged with other crimes while out on bond for this offense. His next court appearance is set for March 21.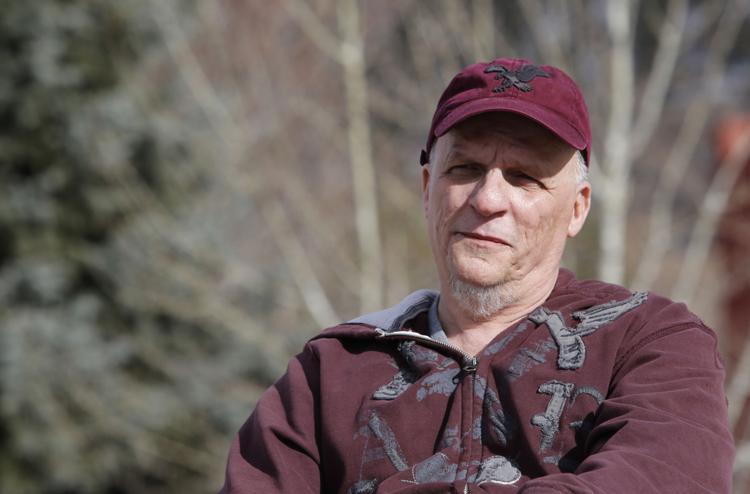 You have free articles remaining.
The second assault happened Dec. 11, 2014. A patient Baker described as having a "long history of unpredictable, violent behaviors" hit Baker on the right side of the head while Baker was feeding the patient. He began to experience headache, vertigo, dizziness and ringing in his ears. When those conditions persisted, Baker sought medical treatment 12 days later and said he was diagnosed with post-concussive syndrome. No criminal charges were filed. Baker believes these assaults would have been mitigated or not have happened if Regional Health would have had better security measures in place.
Assaults like these, in which patients attacked caregivers, were fairly common at Regional Behavioral Health Center. In 2016, there were 38 employee injuries due to assaults at the center, according to Regional Health.  
"We have several caregivers that are no longer able to work based on some of the injuries they sustained," Davidson said in a separate interview with the Journal. 
Besides the physical pain, Baker said the assaults have taken a psychological toll. They have made him wary in public, and he often checks to see if anyone is behind him and is skeptical of people approaching him. "It becomes so overwhelming at most times, the only relief I can experience is to come home," Baker wrote in one letter to OSHA. 
"Basically, I was immobilized," he said in phone interview. 
He was able to work intermittently after the assaults but ultimately had to stop working because of his psychological ailments. He started collecting workers' compensation payments, but in October he was informed Regional Health and its insurance company had denied his claim and would no longer pay. He plans on challenging that ruling in court.
Three years to the day after Baker's first assault, on Nov. 7, 2016, he was officially terminated by Regional Health via a letter. Baker believes the termination was because he wrote a report to OSHA. The letter states Baker had used all types of leave available to him and that Regional Health had "no indication you (Baker) will return to your job at any point in the future."
Baker noted several areas of safety concerns for the center in his affidavit. Some of those included structural upgrades such as adding cameras and eliminating blind spots. It also included having a 24-hour security officer. Regional Health officials say they have now implemented some of those safety measures. 
The Journal spoke with six former co-workers about their time at Regional Behavioral Health Center, but several wished to remain anonymous because they wanted to continue work in the medical field and feared retribution if they spoke out.
One former worker said, "They can do a lot to mess up my life if they want to." The Journal confirmed their employment at the center through official paperwork provided by the sources.
One former employee said he also contacted OSHA with workplace safety concerns. That man said he was locked in a hallway with dangerous patients when he started asking questions about the center's use of seclusion and restraint.
The man worked as a psychiatric tech for Regional Behavioral Health in the summer of 2014. He quit about two years later after what he said was a hostile and unsafe work environment at the center and the unjust use of seclusion and restraint on patients.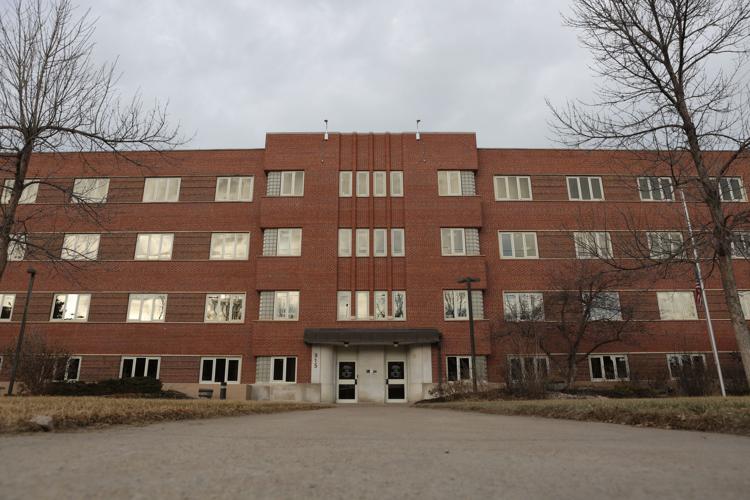 "If you have a girl who has been raped, you don't call five men up to restrain her," the man said. "There has to be a better way to do that."
When he spoke up about patient safety, one nurse told him, "We can always make your job harder," the man said. 
He said as he issued more complaints, his job got more difficult.
"They would use the same tactics to break you down as they did the patients," he said. The man said he was given the silent treatment and was threatened to be locked in a seclusion room.
That man quit roughly a year ago after he says a patient was left alone while having a seizure in the patient's room for 45 minutes. When he applied for unemployment he got a letter back from the Department of Labor that said he "resigned with due cause due to a hostile work environment," and his unemployment request was approved. 
Mike Reardon started working at Regional Behavioral Health Center in 1998 as a psychiatric tech and left in November 2014. He has since moved out of the state. Reardon said his main safety concern with the center was the lack of staff for the number of patients that were being taken in.  
"When I started, typically I would have two or three patients assigned to me; by the time I left, that number was five or six," Reardon said. Reardon said that number was fine if patients were calm but if they weren't, the workload felt overwhelming. "I felt the probability of a serious debilitating injury occurring to me had increased dramatically," he said.
A woman who worked as a psychiatric tech at Behavioral Health in 2016 said she could no longer work there after she found the situation too dangerous for herself and for the patients. She said she tried to talk with her supervisors about safety issues, such as having elderly patients in the same areas as patients from the jail, but she didn't feel she was being heard.
"I try to put that part of my life behind me; it was traumatic," she said of working at Regional Behavioral Health. "Instead of building me up as a person, it tore me down." 
A former psychiatric tech said it's frustrating to see Regional dismiss worker complaints as people who can't handle the stress of the job or having hospital officials "continuing to blame patients."
"Everyone just wants some accountability," the former employee said. "No more finger pointing, we just want someone from administration to stand up and say this isn't right and they are going to fix it."
Regional's Davidson said roughly a year ago Regional Health started talking to its employees about empowerment. 
"We encourage all of our 5,000 caregivers to be empowered," Davidson said. "That means bring concerns, for that would lead to improvement." 
The agency also hired Richard Rice in December 2015 as system director of safety services to address safety issues across the health system.
"I can't speak to the past, but I can speak to today," Davidson said. "I can assure that if there are any units or any teams or any clinic areas that feel that their safety is at risk or their patients and their families' safety is at risk, we are going to listen and we are going to respond." 
Davidson said she had a forum with current caregivers at Regional Behavioral Health Center last month to talk about the safety upgrades. She asked questions such as, "Have we addressed your needs?" and "Have we created a better and safer environment for patients and families?"  
"It was a good a meeting, but we are continuing to assess that campus," she said. "We are never done improving."