The Black Hills can be deceiving — the region is rich in natural resources like timber, but it also has natural beauty in spades and wide swaths of wilderness for recreational opportunities.
"A lot of guests are on their way to Yellowstone or Glacier [National Parks], but they get to the Black Hills and fall in love and become repeat visitors. It happens more times than I can count," Jennifer Lynch, owner of Big Pine Campground in Custer, said. "People don't realize how beautiful it is until they get here. The element of surprise kind of grabs people."
And that beauty in turn creates the state's second-largest industry, tourism, and generates one-third of the state's revenue each year.
Although in recent days politicians like U.S. Rep. Dusty Johnson and Gov. Kristi Noem have had concerns about the closure of the Neiman Enterprises Saw Mill in Hill City and the loss of 110 jobs, the timber industry is not what is keeping the Black Hills region afloat.
Tourists generated $3.4 billion in 2020 and a record-breaking $4.1 billion in 2019. Tourism employs around 55,000 workers and brings over a billion dollars into their households, according to Secretary of Tourism Jim Hagen. 
"[Tourists] play a very, very important role in our economy," Hagen told the Journal on Friday.
In Pennington County alone, tourists spent $865 million in 2019, according to Julie Jensen, president and CEO of Visit Rapid City. If it weren't for the tourists, she said, every household in Pennington County would pay $890 more in property taxes annually. 
"Tourism is so vital to our success," Jensen said. 
The state sees millions of visitors every year — 14 million in 2019, another record-breaking number — and visitors to the Black Hills have only continued to increase, according to both Hagen and business owners in the region. Jensen said it is difficult to count total numbers of people, but Mount Rushmore attracts three million visitors a season who also visit the Rapid City area.  
The tourist season, which typically lasts from Memorial Day to Labor Day, is already shaping up to be busy this year. So far in 2021, Hagen said the state's tourism website traffic is "through the roof" — up 55% from last year. Additionally, the Department of Tourism's vacation guide has been downloaded at record numbers, e-newsletter subscriptions are up by 29%, and partner referrals have increased by 40% in 2021.
There's no shortage of activities for people to explore the Black Hills — hiking, walking, biking, wildlife viewing, bird watching, backpacking, camping, off-roading, hunting, fishing, rock climbing, kayaking and canoeing, and horseback riding, to name a few options.
"We have an amazing national forest and both national and state parks that allow us to truly get into the great outdoors and experience nature and solitude. That's what makes South Dakota so special," Hagen said. And in the Black Hills, "all the beauty and offerings are in a confined space where you can do so much."
Hagen echoed Lynch and said the most common comment the tourism department gets from visitors is that they had no idea how beautiful South Dakota is and that there is so much to see and do here. Visitors will come for two or three days and then return the following year because they discover they don't have time to do and see everything.
Lynch said 20% of reservations are made for the following year before the campground even closes for the off season.
"We sell out for the whole summer, and we're almost sold out now. It's not just us, that's the entire area," Lynch said Thursday. "Right now it's hard to get a [camp] site; demand is extremely high in this area."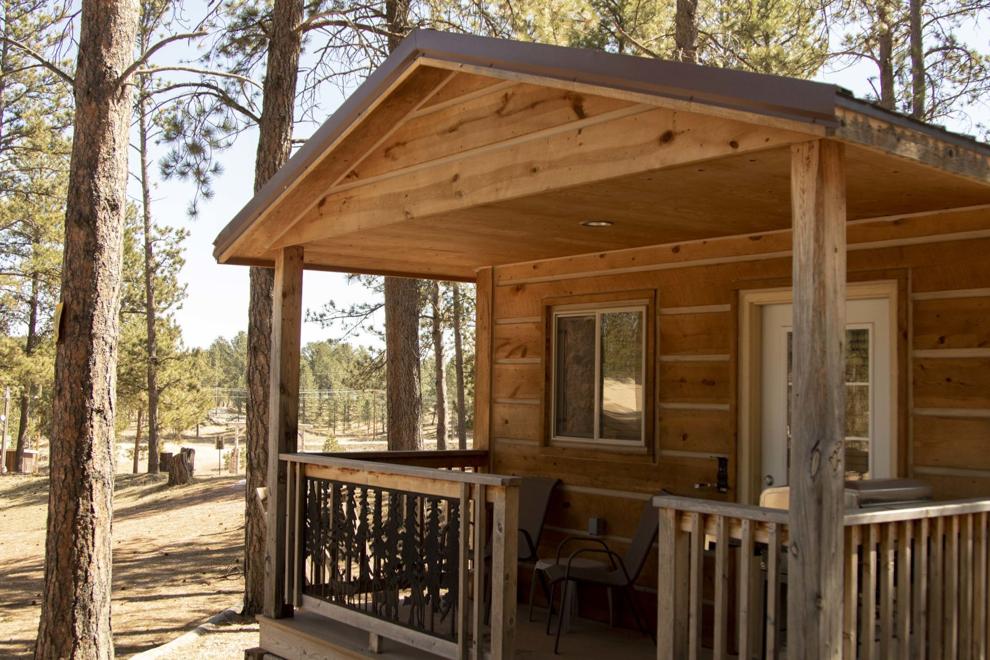 Big Pine Campground has 85 campsites, but Lynch said she could probably fill the campground three times over.
Black Hills Wilderness Edge Adventures in Keystone rents ATVS for off-roading experiences in the Hills. Co-owner Becki Groven said the business is in its fourth year and every year it gets a little more popular. Wilderness Edge is "pretty booked," averaging about 60 people per day, she said.
Larger ATV rental businesses also experience high demand. Adventure Rentals in Custer averaged about 300 riders per day, and during the busy season, the company turns down around 50 people every day.
"We doubled our size and we're booking out very fast," owner Alex Niemann said. "[We generate] a lot of revenue. Business is good. We get a lot of returning people."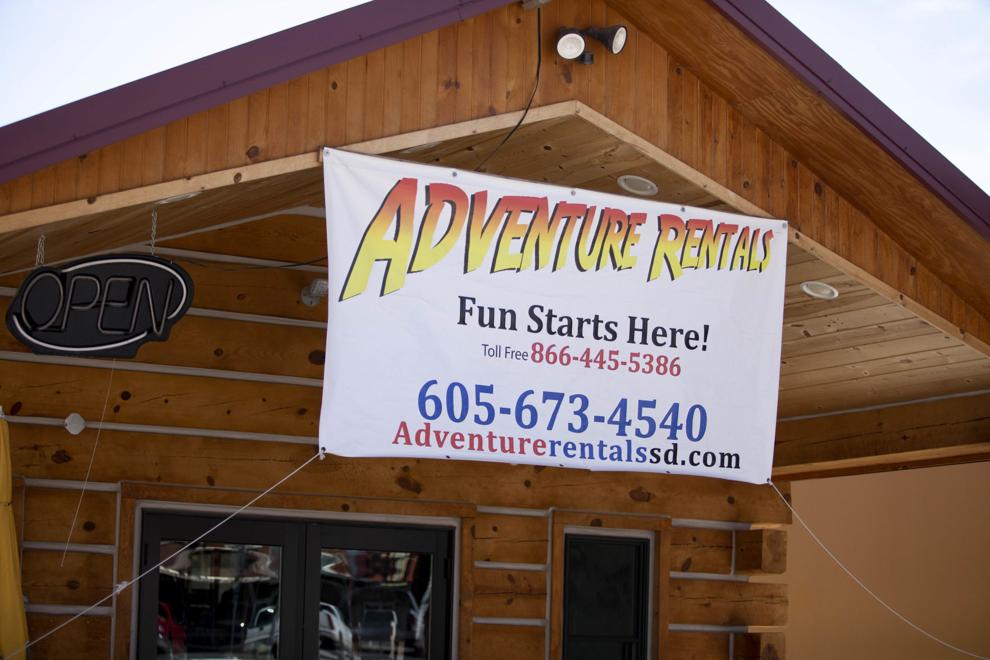 Hans Stephenson of Dakota Angler and Outfitter in Rapid City said his business fields calls from people around the country inquiring about fly fishing guided trips. Patrons range from experienced fishers as well as tourists on family vacations looking to do something more atypical rather than just visiting Mount Rushmore. During tourist season, the fly fishing guides stay busy, guiding over 100 trips any given season. Stephenson said visitors are already booking for the summer as well as coming this spring.
For Canyon Lake Resort in Rapid City, they are seeing more activity this spring than ever before, according to owner Mike Derby.
"People are ready to come to the Black Hills. We're all booked up, and we're always very full during the summer," he said.
Canyon Lake Resort is on the western shore of Canyon Lake has easy access to trails and walking and bike paths as well as lakes and camping areas. Derby said there is a wide variety of activities that people are looking to do and that guests who stay for two or three days often tell staff they wish they were staying longer.
"The biggest growth is in outdoor adventure. There's really becoming a big business for tourism in the Black Hills," he said.
The open access on public land is what is so appealing and makes recreational opportunities in the Black Hills so successful, said Tom Horan, board president of the Black Hills Runners Club. Recreation in the Hills is not just for tourists, they are "quite a resource" for local runners. There are a myriad of single- and dual-track trails in the woods that are well-maintained and good for running, as well as more rugged trails such as the Centennial Trail.
The runners club typically hosts six to eight races a year as well as the Turkey Trot on Thanksgiving, which can attract up to 1,500 people. The funds they raise from race fees go toward the club's savings, as well as donations to running-related places like Hansen-Larson Memorial Park, the Hill City track, and Raider Park, as well as organizations like Black Hills Trails that perform maintenance on trails.
Christian Seeley of the Black Hills Mountain Biking Association, which focuses on mountain bike advocacy as well as trail health, said there is "something very special" about biking the Black Hills.
"Being born and raised here, I cut my teeth on riding in the Black Hills. I lived in Colorado for 10 years and one of the reasons we came back here was the ability to ride a lot of stuff right from your house. We have trails that rival the greatest trails anywhere and we have something for everyone. There are trails that can appeal to the beginners, with other trails that are rugged and challenging enough for the most seasoned mountain bikers," Seeley said.
There's also diversity in the type of nature to experience in the region. Niemann said the Black Hills has every type of terrain there is, from flat prairies to deep forest trails.
"You can get whatever you want out of [the Black Hills]," he said. "The amount of space isn't typical of other [ATV] riding areas, you can really get out there and have a chunk of the Hills all to yourself. There's an overwhelming sense of freedom — that's a big reason why the Hills have become a destination and not a stop-off on the way to Yellowstone."
Stephenson said while the Hills don't have any large bodies of water, there are a variety of different, readily accessible streams fairly close to one another.
"There's so much value to our public lands. We're so lucky to have 1.2 million acres of federal forest property. The recreational potential in my business, as well as for bikes, boats and kayaks, all those things have a big effect on the economy," Stephenson said.
He said the Hills are a tremendous resource South Dakotans shouldn't take for granted, and they should focus on enhancing recreational opportunities as much as possible.
"That investment doesn't go away as long as we can protect and maintain public lands — they have a tremendous value that keeps giving back. It takes us recognizing that value and being willing to work on protecting nature. Those investments go a long way in continuing to bring people here. We all benefit as locals form that type of thing," he said. "The benefits of recreation can get lost in the greater value discussion."